Thousands of dollars.
That's the difference between lower and higher credit scores when borrowing to finance a vehicle, based on an interest rate calculator at nerdwallet.com and data reported by Experian.
But there are ways to change the arithmetic even if you can't improve your credit score in the short run.
Here's what we mean:
The average nonprime borrower, with a 601-660 credit score, borrowing $20,000 for 60 months, could get the funds at 10.63 percent interest on average for a used vehicle, Experian reports. That would result in total interest payments of $5,870, based on the nerdwallet.com calculator.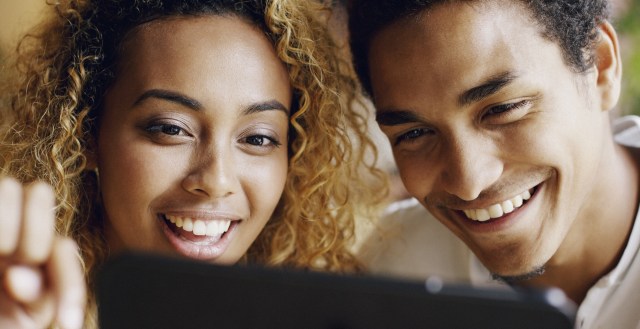 But the average subprime borrower (501-600), would get the funds at 16.72 percent interest on average, with total interest payments of $9,643, or $3,773 more.
Meanwhile, the average prime customer (661-780) could get a 5.94 percent rate and pay $3,166 less interest total, or $2,700 less than the nonprime borrower and a whopping $6,477 less than the subprime borrower, based on Experian data and the nerdwallet.com calculator.
So what can the nonprime or subprime borrower do to narrow the gap?
Changing the arithmetic
If the nonprime borrower we used in our example was able to pay off their vehicle finance contract in 48 months instead of 60, he/she would save more than $1,200 in interest, based on nerdwallet.com. Pay it off in 36 months and the savings almost double to more than $2,400.
Making a down payment of 20 percent, as some financial experts suggest, would reduce the interest payments nearly $1,200 even over a 60-month term.
Reducing the term to 48 months would save another $1,000 while a 36-month term would save $1,900.
A new vehicle instead?
And then there's the idea of buying a new vehicle instead of a used one.
While buying a used vehicle instead of new may get you more features or a more-desirable model, buying a new vehicle instead of used also would save nearly $1,800 in interest over a 60-month term – 7.55 percent versus 10.63 percent interest – based on Experian data and the nerdwallet.com calculator.
So you could buy a nearly $22,000 vehicle and make about the same payments and pay the same amount of interest on average over 60 months.
The best solution of all
Ultimately, the best way to affect the interest rate on your car payments is to improve your credit score.
That may be easier said than done, but the payoff can be significant as Experian data shows: The average APR on a new car shrinks nearly 3 percent by improving from deep subprime (300-500) to subprime and about 4.5 percent by improving from subprime to nonprime. That average range on a new car between superprime (781-850) and deep subprime is about 11.5 percent!
For used vehicles, the average APR drops more than 15 percent as credit scores rise from deep subprime to superprime, but, as with new-car APRs, improving only one credit level can save a lot of money.
It's the bottom line on how your credit score affects car financing.
These statements are informational suggestions only and should not be construed as legal, accounting or professional advice, nor are they intended as a substitute for legal or professional guidance.
Santander Consumer USA is not a credit counseling service and makes no representations about the responsible use of or restoration of consumer credit.
Credit scores and FICO scores are not the sole factor in lending decisions by Santander Consumer USA.