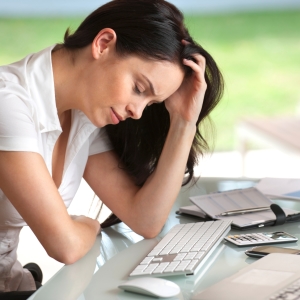 You could be paying hundreds to several thousand dollars more per year in interest on your auto financing for the bumps and bruises reflected in your credit score.
And the bigger the bruises, the more you pay for lenders' perceptions of you as a borrowing risk. Fortunately, a banged up credit score and what it costs you are not necessarily lost causes.
"The importance of a good credit score can't be understated when applying for any type of loan – that much is certain – particularly when it comes time to buy a car," wrote Paul Sisolak in a recent article, "How your credit score determines your auto loan APR," at GoBankingRates.
"The credit score essentially paints a financial picture of a person, and helps determine the likelihood of them paying back the loan," said Andrew Kaufman of CarsDirect in Sisolak's article.
Just how much impact it has becomes clear by figuring out the difference in car payments using a range of interest rates (APR) based on possible credit scores using an auto loan calculator at Santander Consumer USA or at websites such as RoadLoans or BankRate.com.
For example, a $25,000 vehicle loan for a 60-month term would cost someone with a credit score that results in a 10 percent interest rate about $93 more per month, over $1,100 per year or almost $5,600 over five years, compared to a borrower whose credit score qualified for a 2 percent APR. Such a disparity would not be out of the question based on data from the Credit Karma website.
And it can get a lot worse. In New Jersey, for instance, the state Division of Consumer Finance, reported in September that an average APR for borrowers with 500-589 FICO scores was 16.42 percent. That would result in the payments about $9,600 more over five years than borrowers with 720-850 FICOs.
Based on results using the Santander Consumer USA and BankRate.com calculators, each percentage point of APR costs a borrower an extra $11.44 per month, $137 per year and $686 over a five-year loan.
So, improving your APR two to three percent can save you nearly $1,400 to about $2,000 over five years. Of course, if you can improve your credit score more than that, you may generate even more savings.
The biggest impacts on your credit score and, therefore, APR are your payment history, that is "assessing how you pay your bills or don't pay them" (35 percent), Sisolak writes, and outstanding debts, "particularly to credit cards" (30 percent). Both of which you may affect in months rather than years.
"If your credit isn't the best, don't stress," Sisolak suggests. "Take advantage of the many different ways to rebuild your credit." And in so doing, reduce your auto loan interest rate – and save money.
Santander Consumer USA is an indirect lender that works with more than 15,000 dealerships nationwide to provide auto financing across the credit spectrum.
See the Santander Consumer USA blog for more news on auto-, auto-finance and SCUSA-related topics.