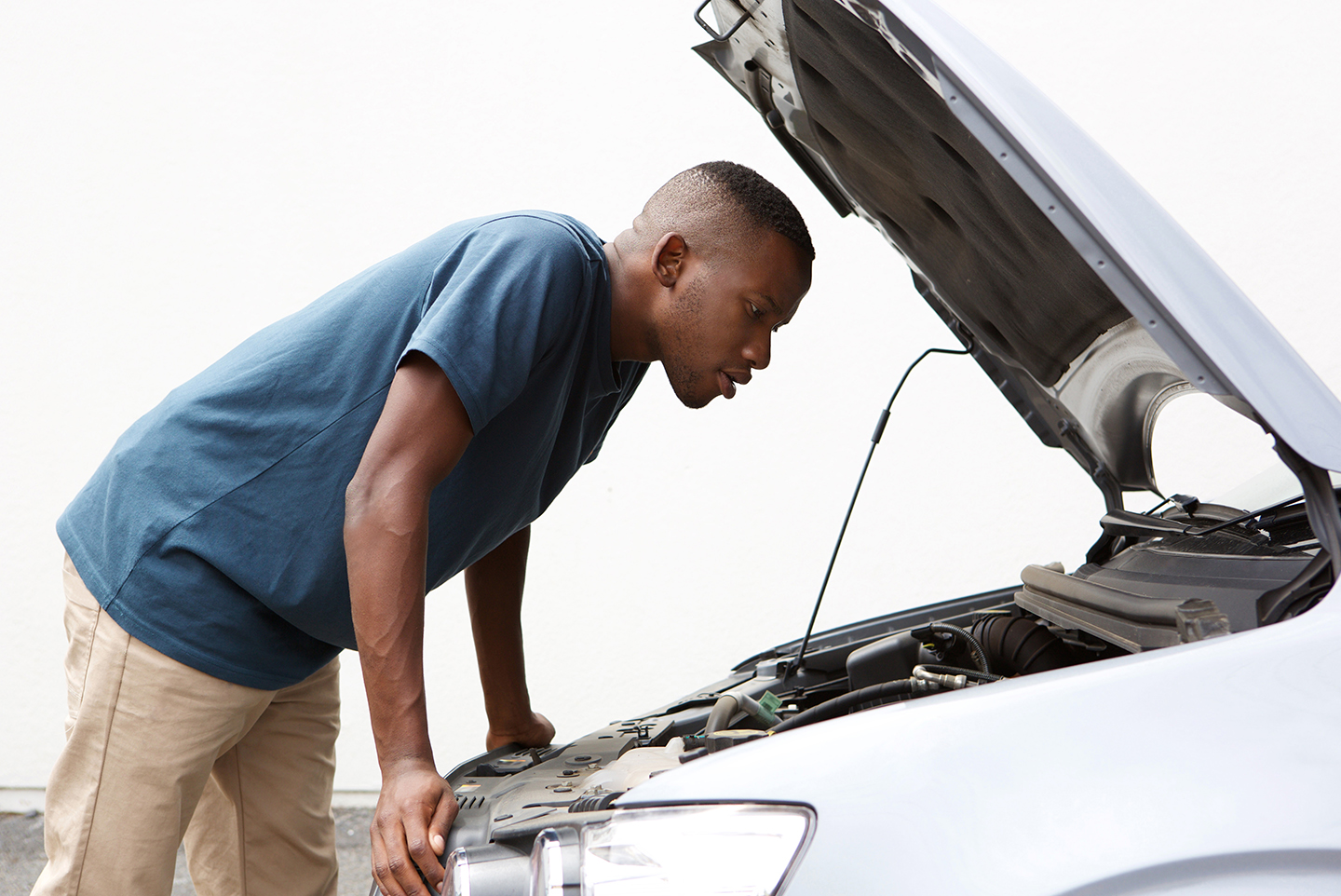 How will I know when to buy a new car?
That's a question many Americans ask themselves every year.
For more than 150 million the last three years before the COVID-19 pandemic, the answer was "now," whether that meant new or used.
More than 32 million cars each year – about 17 million new and 15 million used before COVID-19 – were from franchise dealerships, with another 25 million from non-franchise sellers, including individuals.
How they decided whether to purchase another vehicle could help you answer the question for yourself.
Ballooning repair costs
The march of technology
Your changing lifestyle
Don't buy on impulse
What car can you afford
Why to buy a used vehicle instead of new
Used vehicle checklist
Why to buy a new vehicle instead of used
New vehicle checklist
Why to lease a vehicle instead of buying
Leased vehicle checklist
"Studies show that the longer people drive their car without payments, the further ahead they are financially," said one automotive finance expert. "However, eventually, even the sturdiest vehicles wear out, and it becomes impractical to keep them running. At some point, common sense needs to kick in and motorists need to accept that it is time for them to purchase another car."
There are other reasons, of course, ranging from new technology to changing lifestyle, stronger financial situation or simply wanting something different to drive.
Two things on which auto and financial experts seem to agree generally is that it may be time to buy another vehicle when the cost of maintaining, repairing, insuring and/or operating your vehicle becomes more than it's worth or when safety becomes an issue.
Ballooning repair costs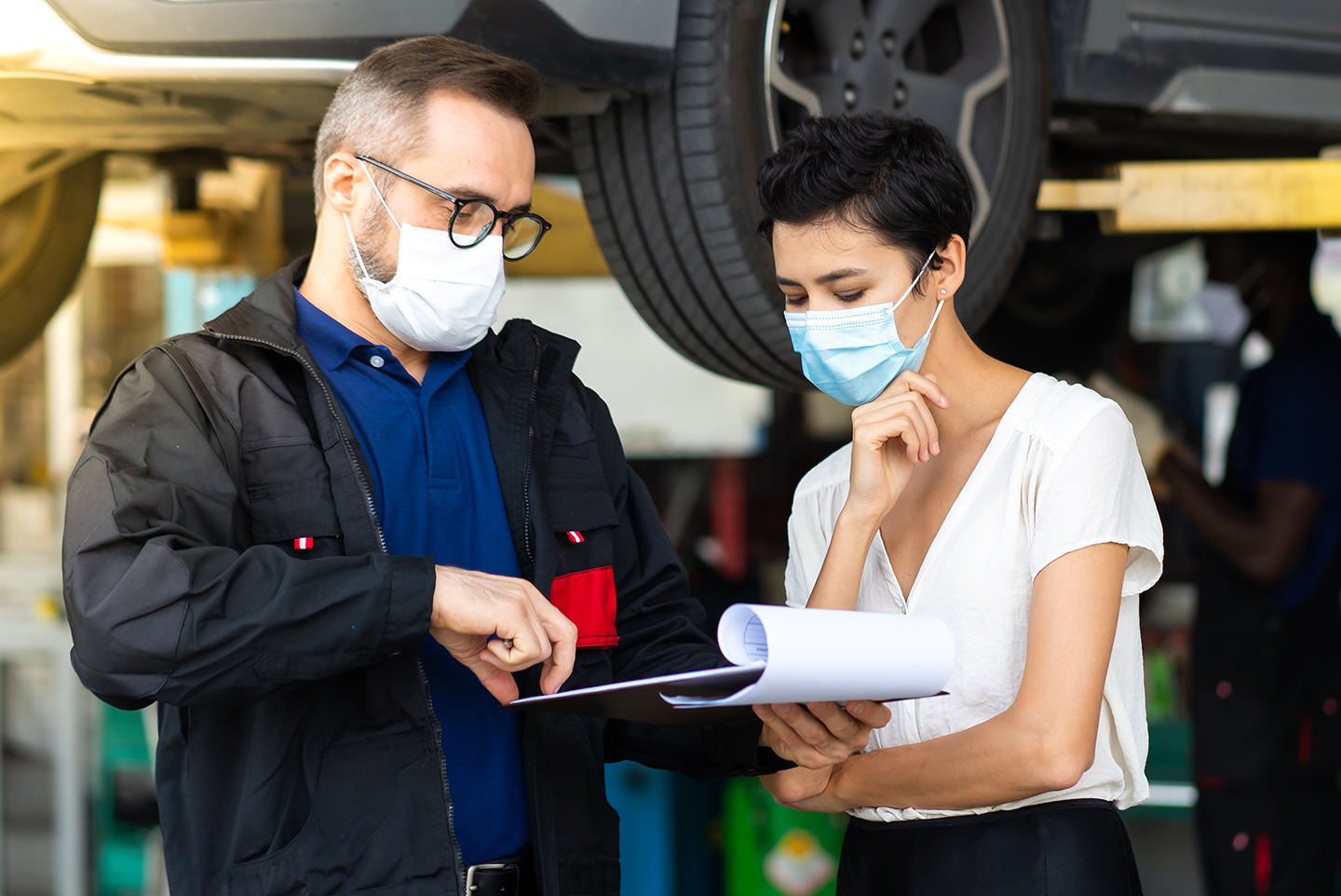 For example, the total maintenance on a vehicle driven 175,000 to 200,000 miles – about average for vehicles on U.S. roads – is around $5,000 a year, based on data from several sources.
But you probably wouldn't spend $5,000 a year on repairs to a vehicle worth less than that.
That $5,000 is about $3,600 a year more than the typical low-mileage vehicle – about equivalent to nine months of $400 car payments or a hefty down payment. That's enough to purchase a $19,370 new or used vehicle financed at 10% interest over 48 months, based on the Santander Consumer USA affordability calculator. Double the down payment or borrow for 60 months and you could purchase a new or used vehicle costing another $3,000 to $3,500.
Of course, the higher the repair costs, the more sense it makes to get into a newer vehicle, although the math changes if you're doing much of the repair work yourself.
A good rule of thumb to use if you're considering buying another vehicle is that "if your mechanic is spending more time with your car than you do, and your repair bills are close to new-car payments, it's probably time to trade up," according to Consumer Reports.
The march of technology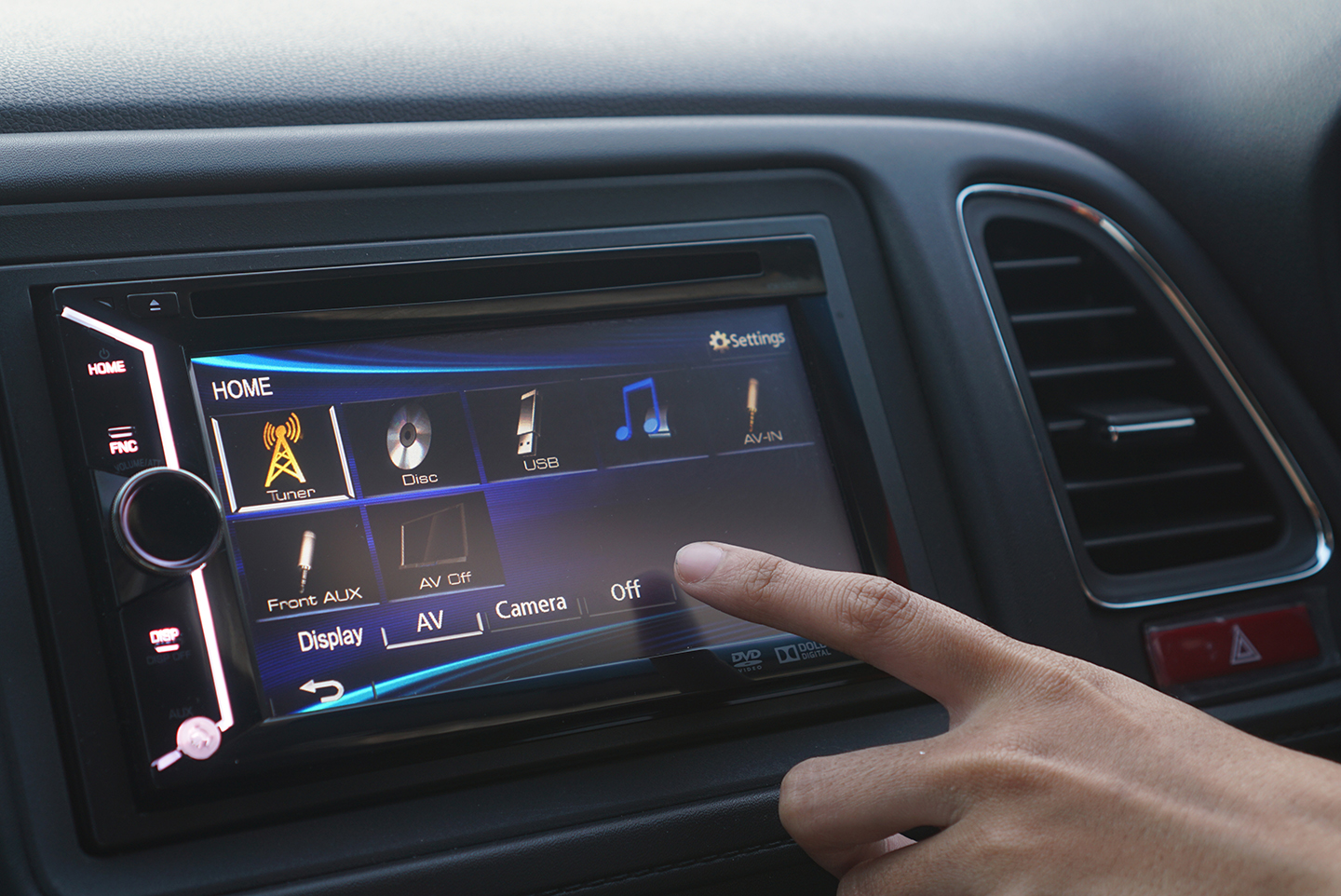 You also would have to think about all the technology advances that have occurred since you purchased your car if it's anything like the U.S. average of about 11.5 years old.
As quickly as technology is changing, your current vehicle won't have the latest – or possibly even recent – safety and convenience features if it's even half of that 11.5-year average age. Even reliable cars eventually fall behind the technology curve.
You should buy a new or relatively recent car now if your current model doesn't have at least a backup camera, curtain airbags, electronic stability control and forward-collision warning.
Every new model year means more new and innovative automotive technology is available, such as electric performance cars, remote starting, high-end stereos, wireless phone charging, exit warning systems, backseat occupancy reminders, remote smart parking assist and more.
And the trickle-down effect means that even lower-priced and pre-owned models could represent a significant technological upgrade over your current vehicle.
Your changing lifestyle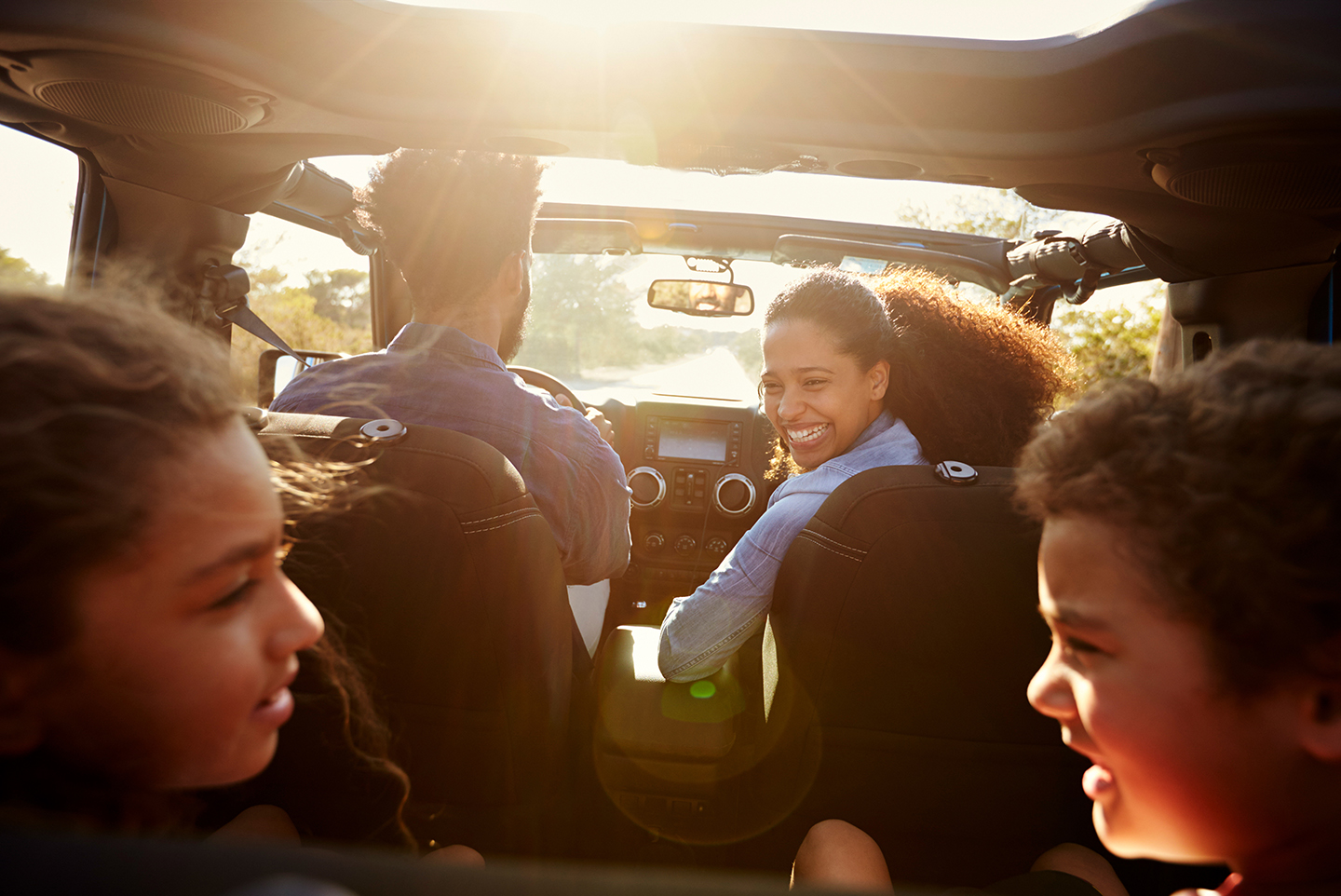 A change in lifestyle is one good reason to think about replacing your vehicle or buying a second vehicle.
After all, driving around a small, fuel-efficient vehicle when you're single is a lot different than meeting the needs of a family for which a minivan or an SUV may be better suited.
Likewise, when the children move out of the house, it might be just the right time to purchase a performance sports car or luxury sedan because the ability to haul kids and sports equipment or travel four or five people to a vehicle for summer vacation no longer is a priority.
And a commuter car for trips to and from or through the city is liable to be a lot different than a vehicle you might need to operate your own business if you become self-employed.
The same sort of calculations could occur depending on whether you reside in an urban, suburban or rural area where transportation needs may vary widely. For example, driving a full-size pickup truck while living in the city with narrower streets and less parking may not be the optimum choice.
"This is one of the biggest reasons people buy new cars," said MoneyUnder30 personal finance website, referring to car-buyer lifestyle choices.
Don't buy on impulse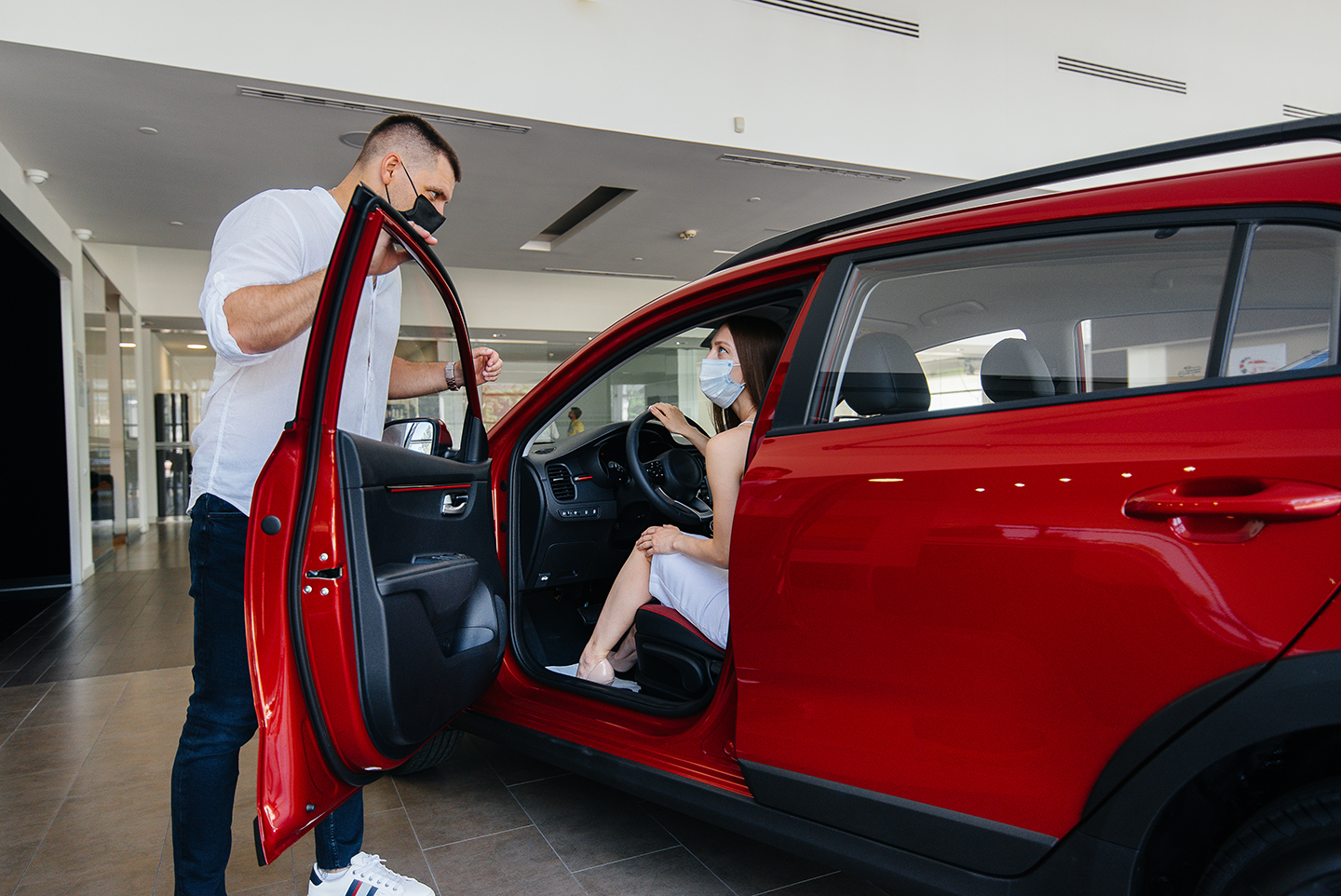 This does not mean that falling in love with a vehicle is not a reason for getting a newer model. Just that it probably shouldn't be the first or most important reason – an impulse buy – for most people.
Think about whether to get a newer car before shopping, based on financial and safety reasons. Then think about what kind of vehicle fits your lifestyle and your tastes.
For example, a prospective car buyer might fall in love with, say, a sleek new performance car, but if her family's budget is limited to one vehicle and there's not enough room for a husband and two children, a tricked-out Sport Utility Vehicle might be the more sensible purchase.
Even then, you should head out to a dealership only after you have done your homework on make, model, features and pricing. Car shoppers spend more than 13 hours on average researching prospective vehicles, more than half of that online, before making their purchase.
"It's all too easy to go for the quick fix and trot down to a dealership with checkbook in hand," said one expert. "That might cure your automotive longing – at least until the payments start."
That's when the rubber truly meets the road – for about 50 million people a year on average the three years before the COVID-19 pandemic.
What car can you afford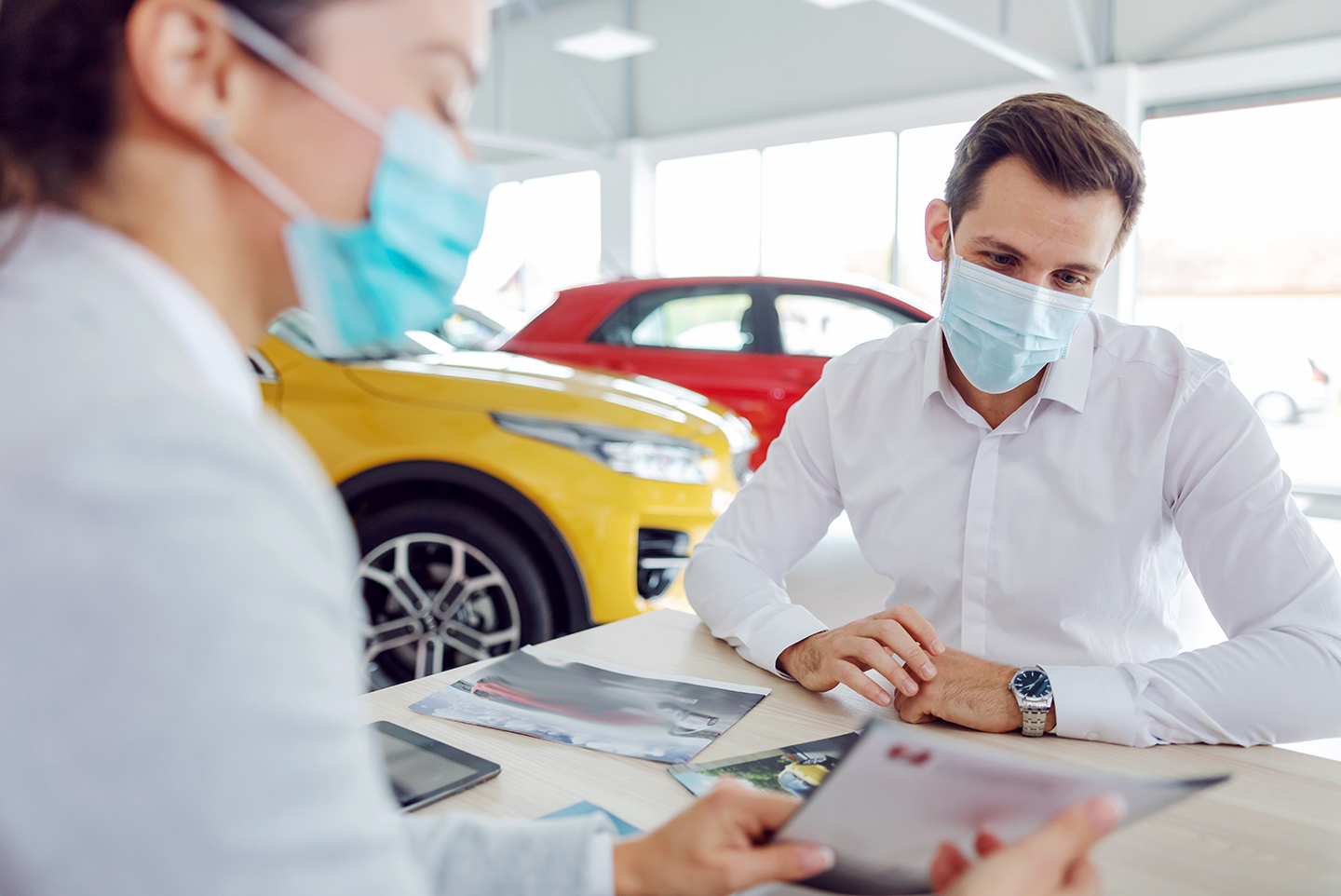 There's a lot of advice available to help you determine how much of a vehicle you can afford to purchase – much of it involving finance calculators, including a household budget, monthly payment, refinance calculators and others on the Santander Consumer USA website.
Here are two of the most important calculators for purchasing a vehicle:
• Budget. Figure out how much you are spending each month and what that means for how much of a monthly payment you can afford based on your household budget.
• Affordability. This calculator will help you determine the total cost of another vehicle, based on your desired monthly payment, term, annual percentage rate (APR) and down payment.
Based on the Santander Consumer USA budget calculator, a monthly income of $5,000 and total expenses of $4,500 for housing, food, utilities, fuel, insurance and other necessities, you could afford about $500 a month vehicle payment. The affordability calculator shows that, with a down payment of $2,500, you can afford to purchase a vehicle costing $22,200 financed for 48 months at 10 percent APR.
Playing a bit with the numbers can help you home in on what car you can afford.
Why to buy a used vehicle instead of new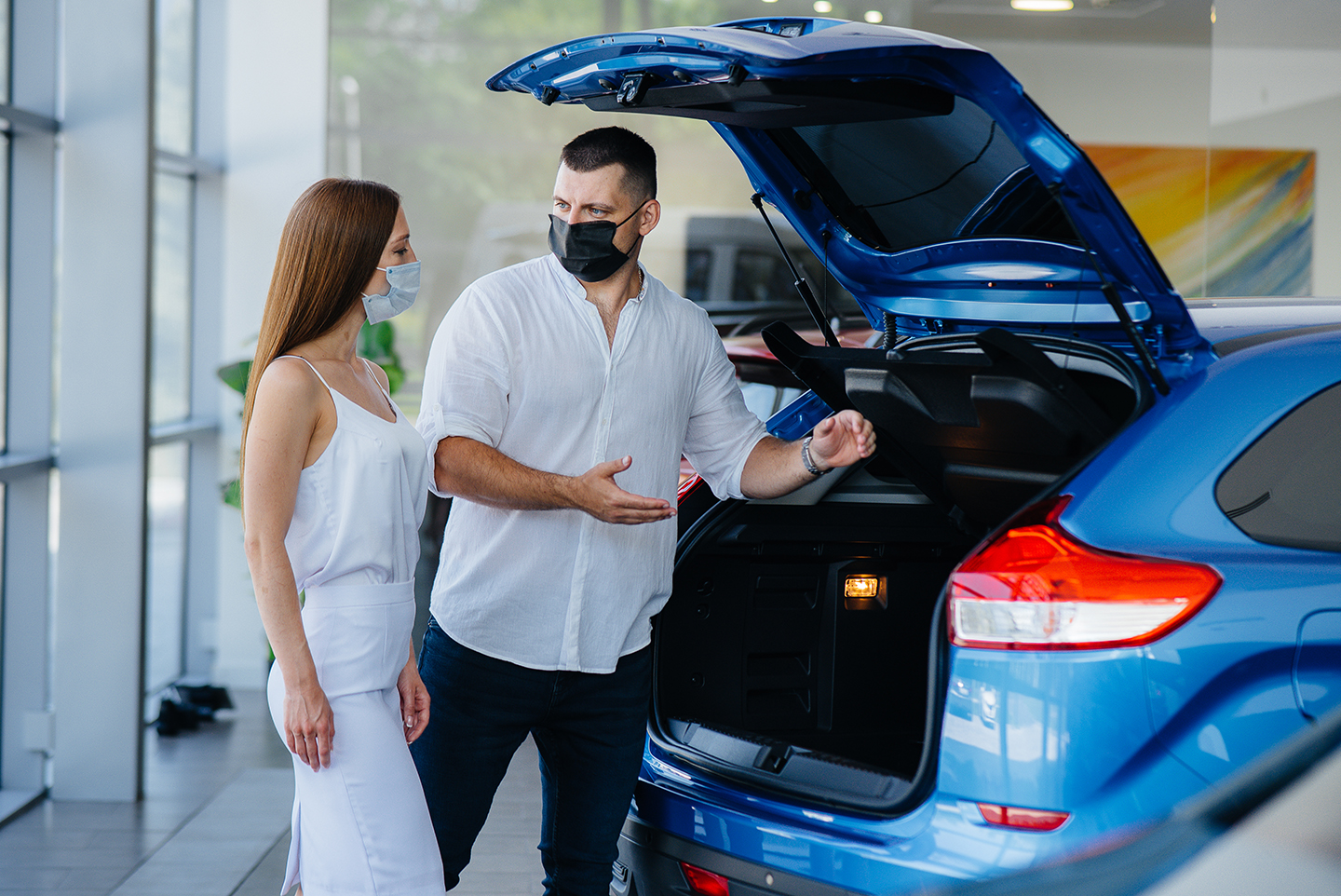 Buying a used car is looking better and better to many shoppers.
Thousands of dollars better on average, according to Kelley Blue Book, as the average new-car transaction price nears $41,000 compared to about $22,500 for a used vehicle.
"New cars are getting so expensive that they're out of reach for many car shoppers, but there are so many more affordable vehicles … that the market is shifting in that direction," said Ivan Drury of Edmunds, an automotive data-analysis company.
The increasing availability of certified pre-owned (CPO) vehicles also provides an incentive to buy used.
"Between more affordable prices, the assurance of an automaker warranty, and lower interest rates, CPO vehicles give car shoppers a way to enjoy many of the benefits of a new car and minimize many of the risks of buying a used car," Drury said in a press release.
For all that's said about the risks of owning or driving an older vehicle, the fact is that they are made better than ever now, so purchasing a three-year-old car that may last another nine years or more seems like a smart choice given some of the advantages to buying used.
Used vehicle checklist

Here are the best reasons you should be buying a used vehicle:
Save money on the purchase price – if you can live without the new-car smell.
Less sticker shock for shoppers who have not been out looking for six years on average.
Depreciation is a lot less with a vehicle that is at least three years old.
Today's cars and trucks remain reliable longer, which has contributed to the increasing average age of vehicles on U.S. roads to about 11.5 years (and rising).
Certified pre-owned programs– used vehicles which have been reconditioned and provide warranties – offer "like new" condition with about 2.8 million sold the year before COVID.
Detailed vehicle history reports based on a vehicle identification number (VIN) are available from companies such as Carfax, AutoCheck and VINCheckPro.
Attractive financing options – reduced-rate loans – on many CPO vehicles for qualified buyers.
Lower insurance rates, because one of the key factors in the cost is the vehicle's value.
You can drive a "better-equipped" car than you might be able to afford new.
Read our article These are the best used car websites, our research shows.
Many "discerning" new-car shoppers are expected to opt for a used vehicle instead of new.
"The price gap in average monthly payments between new and used vehicles is widening," one industry insider said recently. "Consumers, even those with stellar credit, are doing the math and many will choose to buy used vehicles from new-car dealerships."
A vehicle shopper doesn't have to be a math wizard to figure that out.
Why to buy a new vehicle instead of used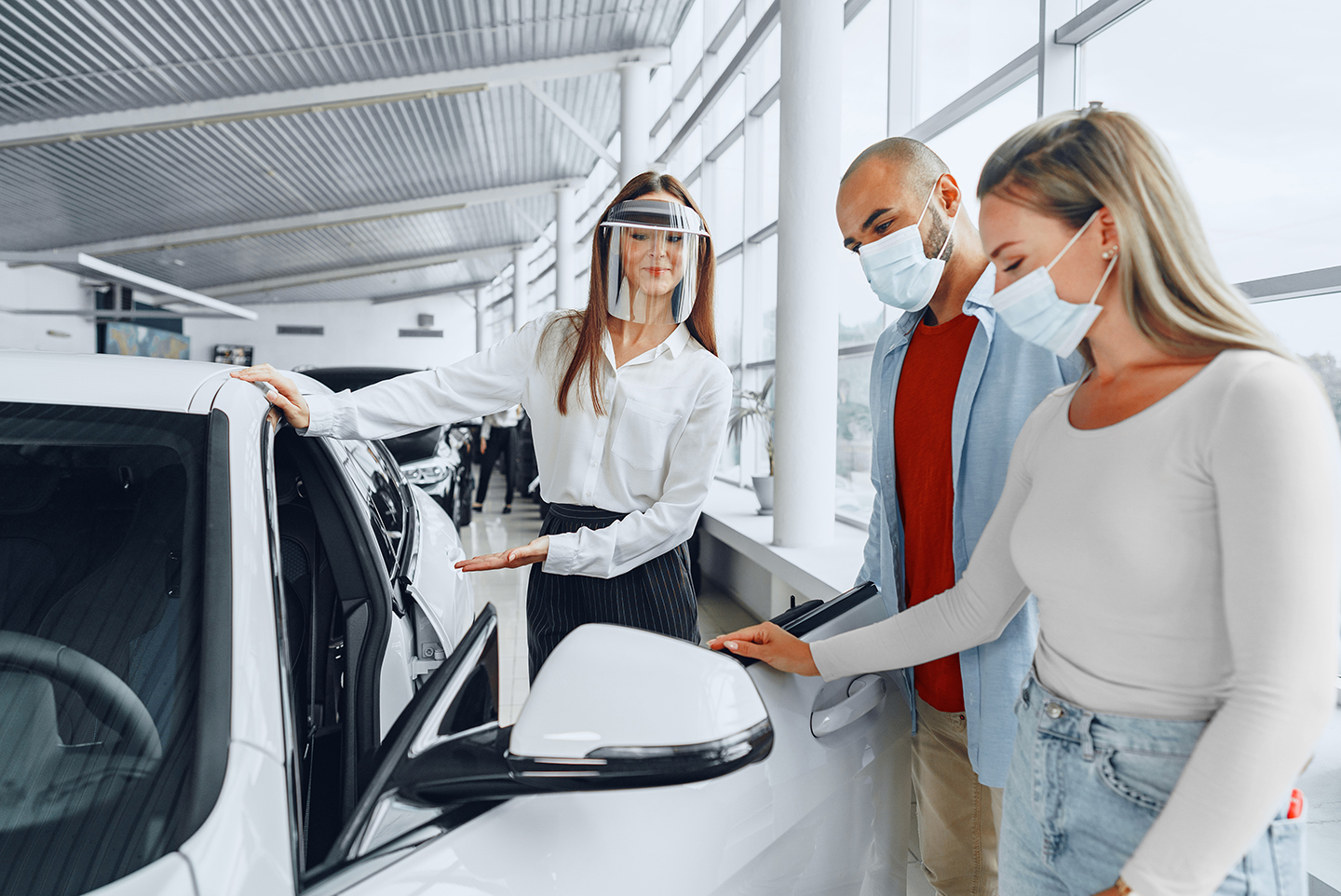 Everyone thinking about buying a new car should know the D-word.
Depreciation is a big reason to not buy new – along with higher average prices and insurance rates – with the largest hit on a new vehicle occurring in the first two or three years of ownership.
Remember, we're talking about thousands of dollars here.
Depending on the vehicle, that could be 20% and up to 30% of its original price – $8,200 to $12,300 for the average new car – at the end of the first year of ownership, according to calculations reported by Nerdwallet.com. And depreciation can pile up another 15% a year in years two through six.
But if you can get past all that, there are plenty of good reasons to buy a new vehicle instead of used, something that about 17 million Americans did each of the three years before the pandemic. That's less than half the number of used cars sold overall but more than used sales by franchised dealers.
And there is a wide range of new-car pricing available from about $22,000 on average for a compact car to almost $97,000 on average for a high-performance car, based on recent Experian data.
New vehicle checklist

Some of the best reasons to buy a new car are:
Greater reliability, although the reliability gap with used cars is closing, especially when they undergo rigorous certified pre-owned (CPO) program inspections.
A manufacturer's warranty on a factory-fresh vehicle provides the greatest peace of mind, although CPO vehicles now offer manufacturer-backed assurances, too.
The latest safety equipment finding its way from high-end into mainstream models.
The latest technology for audio, communication, entertainment and navigation systems.
Potential incentives and rebates sometimes add up to thousands of dollars, which can take some of the sting out of the D-word if you're determined to buy new.
Attractive financing options such as zero or low annual percentage rates (APR) or longer terms.
Knowing the vehicle's maintenance history without having to rely on the previous owner's record-keeping – or honesty, for that matter.
Satisfaction that comes along with owning the latest model.
Some of these reasons – reliability, safety equipment and technology – are especially true if you're driving a vehicle anywhere near the U.S. average age of about 11.5 years.
But even if your vehicle isn't that old, it may be time to start thinking about what's next.
If you want to get a fresh start – that is, not have to worry about how the vehicle you purchased was used and maintained by a previous owner – and expect to keep your next vehicle for a long time, buying new may be the best option for squeezing the most value out of it.
In which case, the D-word may not be the last word you consider on the subject.
Why to lease a vehicle instead of buying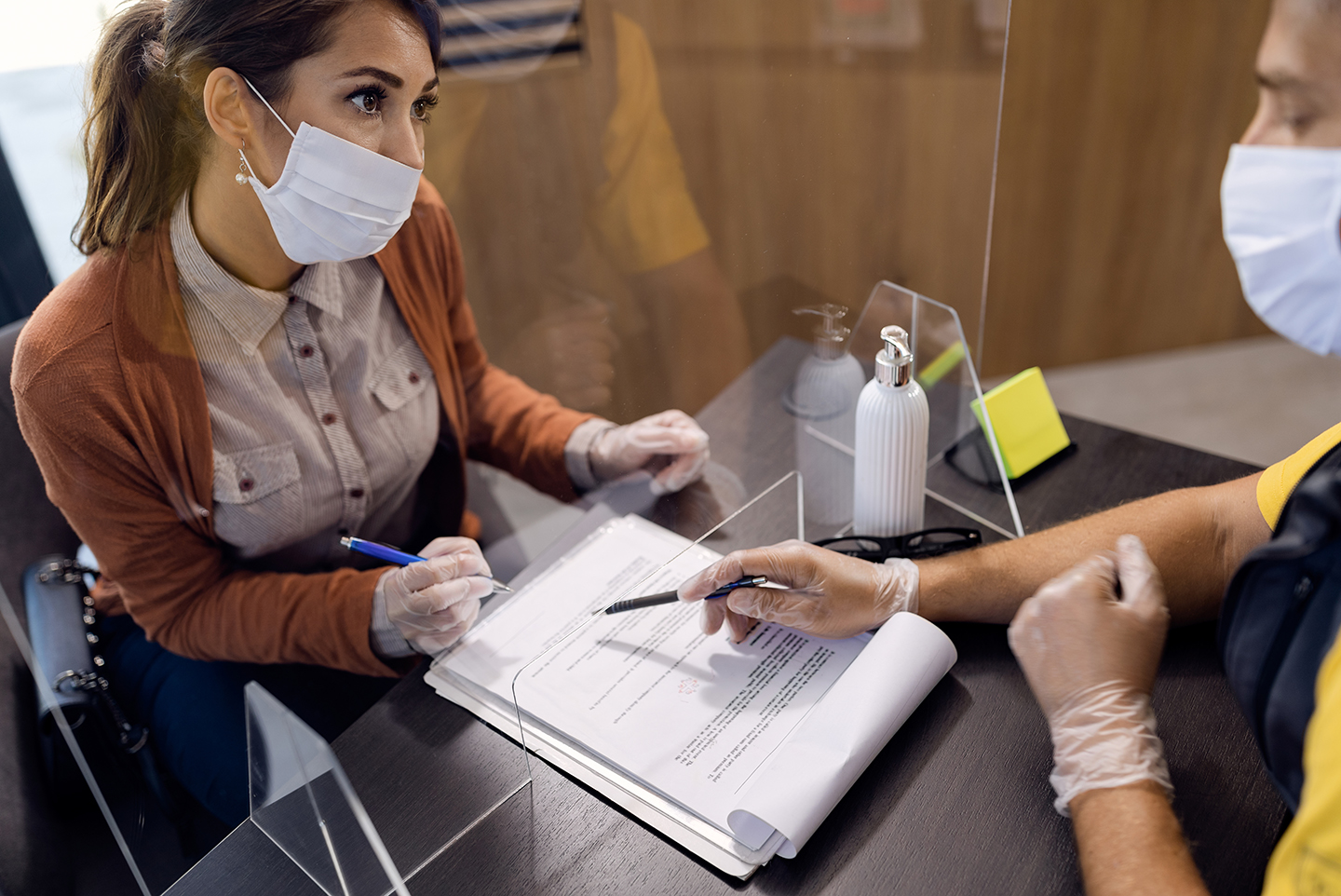 An alternative to purchasing a vehicle for many consumers is leasing, but the question you must ask yourself is which choice is right for you.
If you decide to lease your next vehicle, you won't be alone, because about 30% of new cars that come off the manufacturers' assembly lines will be leased out. When you consider that around 17 million vehicles were produced annually in the years preceding COVID, well, you get the picture.
Even in the middle of last year, when COVID put a big hit on all vehicle transactions, including leasing, about one in four vehicles were involved in leases.
Leased vehicle checklist

Here are some key leasing advantages you should consider before deciding:
You get to drive a new vehicle without the risk of negative equity, because when you lease, you pay only for depreciation, taxes and fees.
The most up-to-date technology is available, including the latest safety features.
Leasing allows worry-free driving, relatively speaking, because most lease terms are shorter than that of the typical manufacturer's warranty, minimizing repair bills.
GAP coverage is included in the lease in many cases, giving you additional peace of mind.
You have options at lease end that include purchasing the current leased vehicle, leasing another vehicle or returning the current leased vehicle and purchasing another vehicle.
For more help making this decision, see Leasing vs. buying – which is right for you? and Leasing vs. buying – here's what sold me, both on our Chrysler Capital blog.
And you can view the video Buying vs. Leasing a Vehicle in our Learning Center.
When to buy – or lease – a car is a question we all face at some point, but with some attention to the details, you are a lot less likely to mess up the process.