Shop around.
And get preapproved.
Those are among the keys to finding the best financing for your next vehicle purchase, according to the U.S. Consumer Financial Protection Bureau (CFPB).
"As soon as you know your budget, shop around … Comparing offers will help you get the loan that's right for you," says the CFPB in Learn to explore loan choices on its website.
Some types of lenders cited by the CFPB are banks, credit unions and nonbank auto finance companies, but dealerships also may offer financing through their lender relationships. (Santander Consumer USA, for example, works with dealerships nationally to provide auto financing.)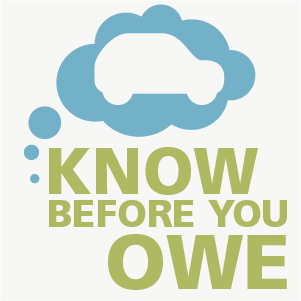 Buy-here-pay-here dealerships may offer financing, but interest rates can be higher, says the CFPB.
"Even if you have poor or no credit, it may be worth seeing if there is a bank, credit union, other lender or another dealer that is willing to make a loan to you," the CFPB suggests.
"Shopping ahead of time will get you ready for negotiating your auto loan and make the process less stressful. Getting preapproved by multiple lenders can mean that they may compete for your business. This puts you in a stronger negotiating position … [and] can help you lower your total cost."
RELATED
Take these steps toward getting the right deal on an auto loan [Part 1]
Planning to shop for your auto loan can save money, time, stress [Part 2]
The preapproval will provide a loan quote with an interest rate, loan length and maximum loan amount based on factors such as your creditworthiness, terms of the loan and type of vehicle, says the CFPB. This allows you to compare different lenders' offers, which also may be negotiable.
To help you along, the CFPB offers a 16-step auto loan shopping worksheet, Comparing auto loans, which also highlights seven factors that you can negotiate.
"Lenders and dealers are not required to offer the best interest rates available," says the CFPB. "You may be able to save a lot of money over the life of the loan by negotiating the interest rate."
"In addition to giving you more options and power in negotiations, a preapproval helps you stay within your budget," says the CFPB (see Part 2 of our series). "Preapprovals allow you to compare interest rates without the time pressure you may feel once you are at the dealership. Then, at the dealership you can focus more attention on items like your trade-in or auto choice."
But won't shopping around for the best vehicle financing affect your credit score(s)? Not much, according to the consumer protection bureau.
"Shopping for the best deal on an auto loan will generally have little to no impact on your credit score," the CFPB says, unless you apply for multiple loans over a long period of time. "[And] the benefit of shopping will far outweigh any impact on your credit."
Now that you know how important it is to plan ahead for your purchase [Part 1] and why you should shop around for financing [Part 2], watch for more CFPB advice over the next two weeks, including:
Knowing what's negotiable – and it's not just the price of the vehicle or the interest rate [Part 4].
Understanding how to close the deal before you drive away [Part 5].
"While some consumers are able to pay for their new vehicle, most buyers use financing," says the CFPB on its website. "Understanding your choices and the loan process will help you save money."
It's another good reason to know before you owe.