The end of the year is the best time to get a deal on a vehicle.
That's the common wisdom, anyway.
COVID-19 and its ripple effects have changed the calculation this year for many shoppers, but one thing that hasn't changed is that incentives can make a difference in whether, where or what to buy.
But how do you know how and where to find end-of-year new and used car deals?
Well, you can passively wait for holiday advertising on the latest, hottest deals and go from there, although that may not take you to the vehicles and incentives that suit you best.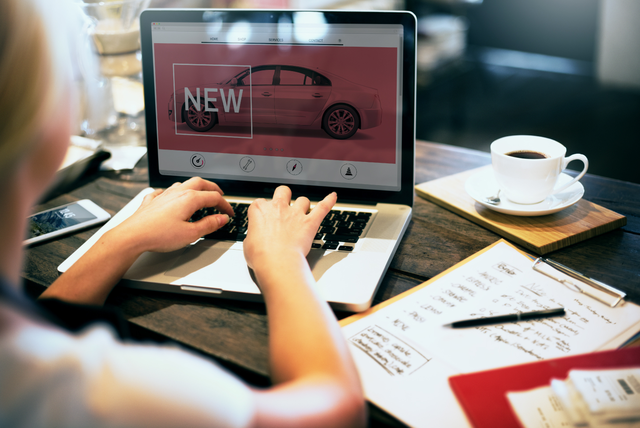 However, a little online research using the right resources may be just the thing to find your deal.
"Unlike most years, when there's usually plenty of stock available, you'll want to move quickly this fall to grab the deals," wrote John M. Vincent at U.S. News & World Report CARS. "Automakers are still catching up from plant closures caused by the COVID-19 pandemic, so popular trims and colors may be in short supply. That's especially true if you're shopping for a full-size pickup truck."
But even with tighter inventories, automakers are motivated to move 2020 models off their lots, and, accordingly, are offering "massive amounts of cash back and long-term 0% financing incentives."
One important rule of thumb is to remember that incentives often vary by region and change monthly. "The best car deals, in other words, tend to be moving targets," according to Edmunds. So, when you find a deal you like, you should be ready to move quickly.
And that's where online resources come into play and could help you find the best possible deal.
It's not like you won't be there anyway: Most people spend about two-thirds of their research and shopping time online, according to a recent survey by Cox Automotive. Some of that time could be well spent looking for incentives on vehicles you are considering – or considering other models.
Among the better places to begin looking for incentives are on websites that provide information on current deals available from a variety of manufacturers.
Where to begin looking
One such site is at U.S. News.com, where shoppers can find the best car deals for the month, organized by manufacturer, used-car deals, lease deals and other categories close to where they live. So, if you were looking recently for a Ram 1500, for example, you would have found finance and cash back deals that were available through Nov. 2 on both the 2020 and 2021 models of the pickup truck.
Otherwise, the site included incentives on 2020 Dodge Challenger, Charger, Journey, Durango and Grand Caravan, including lease incentives on the Challenger and Durango.
Overall, the site showed used-car deals available on brands from 17 brands ranging from Buick, Ford and Chevrolet to Nissan, Subaru and Toyota, as we as luxury brands such as Cadillac, Jaguar, Land Rover, Lexus, Lincoln, Maserati and Mercedes-Benz, some running as long as Jan. 4, 2021.
Other online resources
Another website, Edmunds.com, enabled recent shoppers to explore 36 brands, as well as by a dozen categories – crossover, SUV, sedan, minivan, coupe, truck, wagon, hatchback and others. Brands ran the gamut from Hyundai, Kia, MINI and GMC to super-premium brands such as Lamborghini and Maserati. If you were looking for Jeep brand incentives and rebates, Edmunds.com provided details on whether and what incentives were available on 17 different models.
The website CarsDirect.com is a little less user friendly, but still provides a wealth of information on incentives for more than 50 brands and nine different body styles if you're willing to drill down a bit. If you've decided on a specific brand already, Honda, for example, a recent shopper found information on 14 models, including possible rebates, lease deals and financing incentives.
Don't overlook these sites
You also may find resources such as the offers and lease deals page for Chrysler Capital, which recently comprised details on more than 40 vehicles from the 2020 and 2021 model years. The site included the latest information on 19 regional and 24 national incentive and lease offers for Alfa Romeo, Chrysler, Dodge, FIAT®, Ram and Jeep® brand under its Current Offers. Chrysler Capital is managed by Santander Consumer USA under license from Fiat Chrysler Automobiles.
Dealership sites also may provide details on available incentives, but, if you're at that point in shopping, you probably want to visit the dealer's finance manager, who will know the best way to mix and match available incentives and fine tune a possible deal.
As with other sites, the incentives and lease deals described are subject to change every month, so it is important to check back before going to a dealership to negotiate your deal.
It's good to know about the possibilities before you go to your selected dealership.