How much car can you afford to buy?
Financial experts will say you can afford as much as suggested by the 20/4/10 rule – 20 percent down, four years of financing, and no more than 10 percent of your gross income.
But that's not how many – maybe most – car shoppers do the math.
Instead, many do the math backwards, starting with the price of the vehicle, and then taking on whatever length, or term, of financing that they must to make their desired payment. It's more a matter of how much car they want than how much they can afford on the household budget.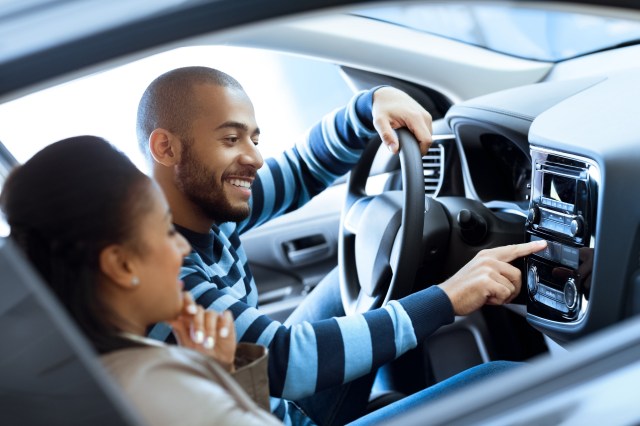 Here is what's wrong with that:
For the median household income of around $60,000, the 20/4/10 rule would suggest spending no more than $6,000 a year on a vehicle – that's $500 per month. With a $5,000 down payment, as suggested by 20/4/10, a purchaser with financing at 6 percent interest can afford a vehicle costing $26,290.
That's about $11,000 less than the average transaction price for a new vehicle as calculated by Kelley Blue Book, but almost $6,500 more than the average price of a used vehicle. Obviously, the car shopper in our example would be paying more than they could afford if they purchased a new car at the average transaction price but have room to spare by purchasing a used vehicle.
While it is possible to purchase a new car for less than $26,000 those vehicles may not fit the shopper's needs and lifestyle where a two- to five-year-old used car at that same price might.
Still, some buyers pay more for their vehicles than they should, based on the 20/4/10 rule.
Coming to terms with 20/4/10
Many choose to extend the loan terms so they still can get the vehicle they want (again, not the one they can afford given their finances), stretching it beyond the 48-month guideline. In fact, the typical new-car finance contract now is 69.5 months, with more than 40 percent 72 months or more, according to Edmunds.com and the Consumer Financial Protection Bureau, respectively.
Here's how the "affordability" of a vehicle increases from $26,290 as the financing term lengthens:
60 months – $30,863
72 months – $35,170
84 months – $39,226
96 months – $43,047
Bingo, a borrower may think, I can afford to buy that $39,000 vehicle I like so much with $500 a month for a financing term of 84 months – but that borrower will pay about $5,000 for the privilege as total interest rises from $2,710 to $7,773 based on a calculator at nerdwallet.com.
Suppose the buyer has his/her heart set on a 2019 Toyota Highlander XLE starting at about $39,000, some $13,000 over the limit recommended by 20/4/10 and about $7,500 over a modified 20/5/10 rule that also would require a higher $6,000 down payment.
Alternatives within budget
But there are several alternatives for this buyer to get a desirable vehicle within budget:
The lowest price 2019 Toyota Highlander, the basic LE model, instead of the XLE, for around $31,000, the limit under a 20/5/10 affordability guideline.
A higher-end (though smaller) 2018 Toyota RAV4, such as a Platinum, Adventure or SE, with many available under $31,000, according to listings at cargurus.com.
Comparable pre-owned mid-size SUVs such as the 2017 Kia Sorento, Dodge Durango, Honda Pilot or Hyundai Santa Fe, all available under $31,000, according to U.S. News & World Report.
Possibly 2016 or 2015 Toyota XLEs for less than $31,000, based on cargurus.com listings.
It also may be possible for our shopper to find 2017 Toyota LE, 2015 XLE, and 2013-14 Limited models for under $26,000, the 20/4/10 guideline, according to cargurus.com.
Of course, all of these results change with a different income, down payment, credit score, interest rate, amount borrowed, financing term and what percent of gross income is used. But you get the point: It is possible to stay within reasonable financial guidelines and still get the vehicle that fits your needs. But you've got to know how much car you really can afford.