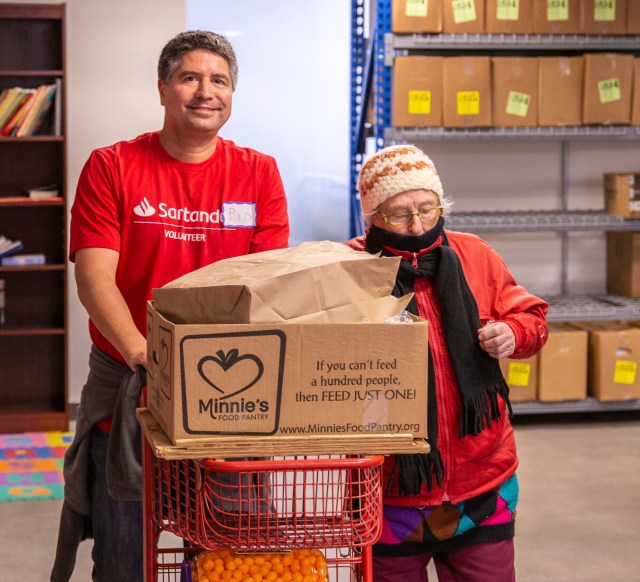 It's easy to take what you have for granted, such as food in the cupboard or the means to get it, especially as the holiday season begins.
That was a message brought home to a group of Santander Consumer USA (SC) employees who volunteered at Minnie's Food Pantry, a nonprofit helping those in need.
Taking advantage of SC's Volunteer Paid Time Off program, associates spent a morning at this "heartwarming," "happy place," to use a few of their own words, in Plano, TX.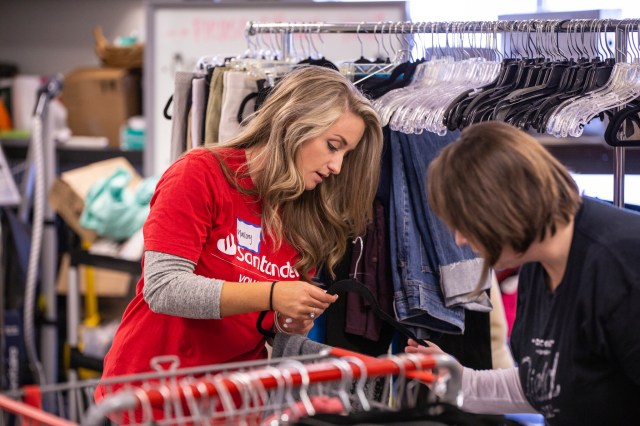 Set up in 2008 by Dr. Cheryl "Action" Jackson to honor her mother, Minnie, the charity has provided healthy meals, educational resources and red-carpet treatment to every person to walk through its doors since. From single mothers trying to feed their children to laid-off business executives. It now serves more than a million meals to 60,000 people annually.
To help the cause, members of the SC marketing department were assigned tasks including checking and sorting donations, stacking shelves, preparing boxes of groceries for visitors and loading them into cars.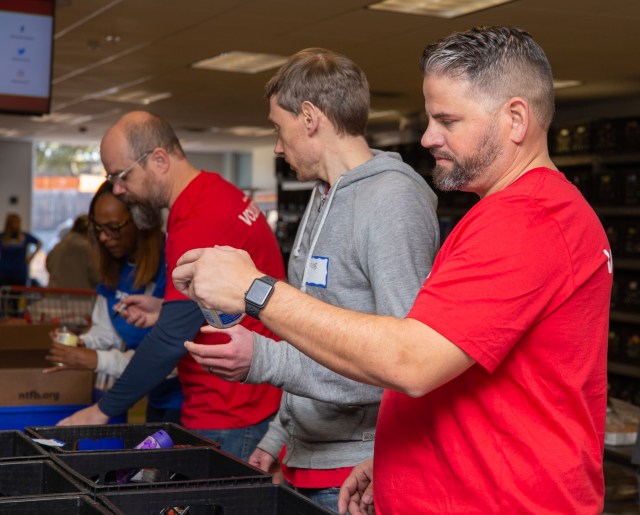 "It was a life changing event," said Pio D., one of those to help. "I pushed the grocery carts to people's cars. Everyone was treated with respect, dignity and received a smile. People left happy and very thankful to receive the groceries. Sometimes we just forget how fortunate we are and that we need to do more for our society."
Service with a smile, along with room for a tune and a dance, are certainly part of the experience at Minnie's. Volunteers were struck by the uplifting, positive energy at the pantry, which made it all the more enjoyable.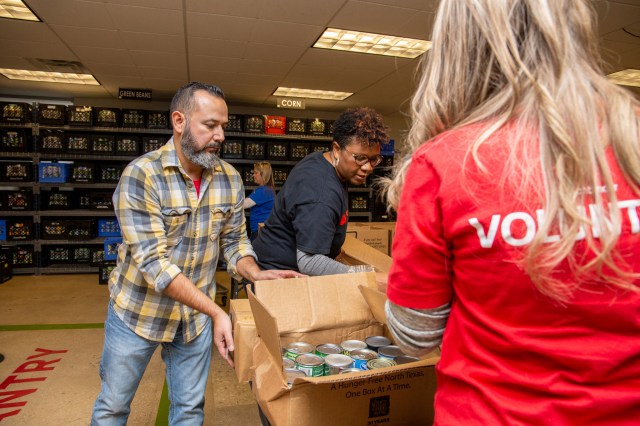 "I had not volunteered for a food pantry before, but after my experience with Minnie's I'm anxious to serve again," said Lisa T. "While the thought of those 'in need' can be somber, the atmosphere within the walls of this organization was anything but."
Josh M. commented, "Everyone there is active and always looking for ways to help, whether it be moving furniture and groceries to singing karaoke. As fun as the pantry was, my favorite part of the experience were the few moments where I got to converse with visitors in need of Minnie's services. Those brief interactions and getting to hear a little part of their stories are memories I'll always remember."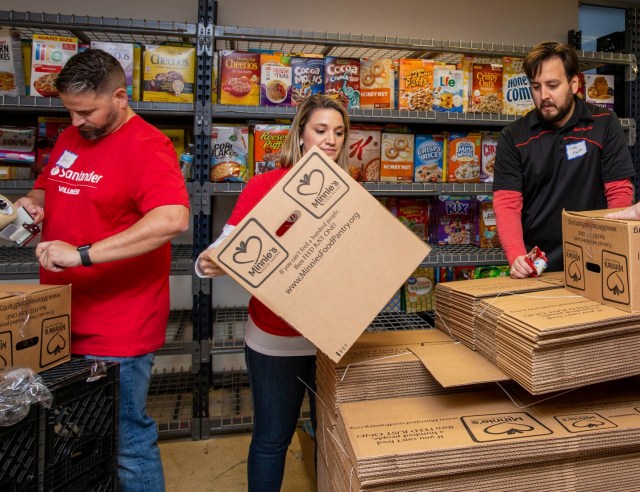 As a result of all efforts, the pantry was able to serve 163 families that morning, and provide a service for seniors, too. "Your team didn't miss a beat musically or in service," said Lynette Wellington, Pantry Director, and Dr. Jackson.
This is one example of how SC's VPTO program is making a difference on many levels. As James M. said, "Volunteering at Minnie's was an amazing experience. Moving furniture, sorting eggs and delivering care packages created a great bonding experience with my SC colleagues, allowing us to give back and make a positive impact on our community."
It's also reason to be thankful.
"Not only did it bring us closer together, but it made us all feel more appreciative of what we have," said Anna S. "Packing food, checking expiration dates and delivering food to senior citizens, who only make $5K a year annually, really puts things into perspective.
"I'm thankful for Minnie's Pantry and what they do for our community," she said.