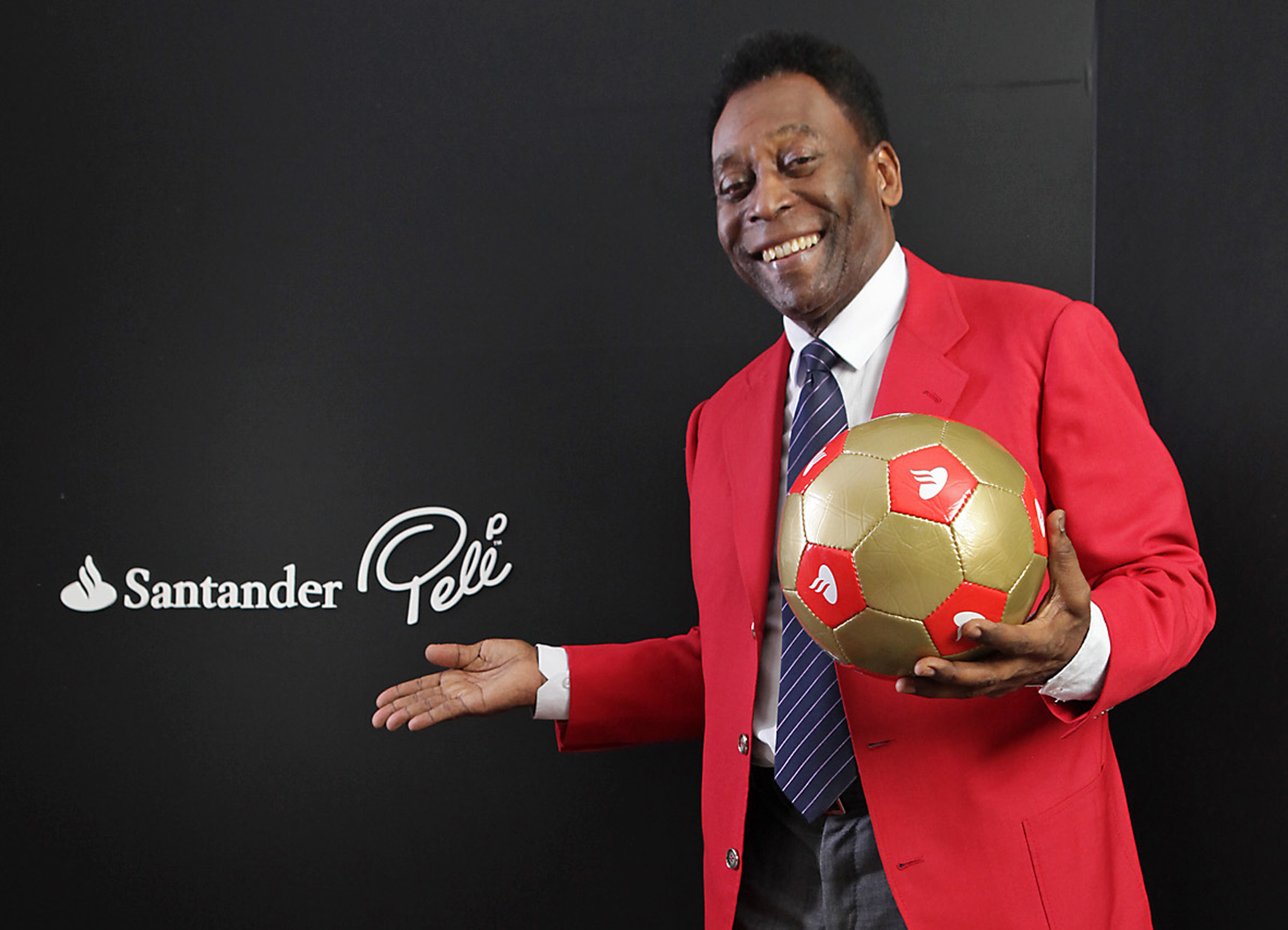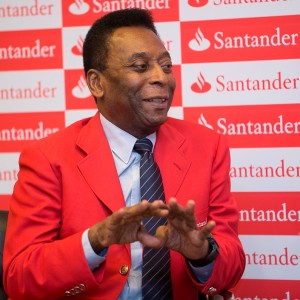 With the FIFA World Cup kicking off this month, eyes around the globe will be focused on the competition taking place in Brazil June 12-July 13.
One person especially interested in how the matches turn out is iconic soccer star Pelé.
Being of Brazilian birth, this year's staging literally means the world to Pelé, as an estimated 3.7 million people will travel to his home country to watch the best in the world compete in person. He may have stopped playing soccer professionally in the late-1970s, following three World Cup championships with the Brazilian national team, but that doesn't mean Pelé is not still goal-oriented.
We caught up with the 73-year-old, who is a football ambassador for Banco Santander, parent company of Santander Consumer USA (SCUSA), for a quick Q&A.
SCUSA: The FIFA World Cup starts this month. Any teams you see as rising above the others?
Pelé:"I saw several teams this year in Europe and, for me, in my opinion, the two teams that will be very strong in this World Cup are Spain and Germany. I saw these two, they are very good and very organized, but as I used to say, this doesn't mean you don't have to respect Italy, England or France. Because in the World Cup you always have surprises, and those teams I mentioned are experienced when it comes to playing in the World Cup. It is very important to pay attention to that."
SCUSA: What single piece of advice would you give to the players participating in the World Cup?
Pelé: "If I had a very important advice, I wouldn't give it because I would advise my team, the Brazilian team. But I think the World Cup is a tournament today that doesn't bring many big surprises for the players because they play together in Europe and know each other. It is a very important tournament, I think they have to be prepared because to be prepared for the World Cup, they have to be confident and not afraid to play."
SCUSA: The FIFA World Cup competition starts in a couple of days. How excited are you to have it in Brazil?
Pelé: "Whenever we have a World Cup, it is very exciting. This time, we are going to have it here in Brazil; the responsibility is very big for the Brazilian players. But I think the most important thing is to organize a perfect World Cup for the country, not only for the team, but for the success of the country. This is important to Brazil."
SCUSA: You've also just published a book. Describe what Why Soccer Matters is all about?
Pelé: "I think this is a message I want to leave to this new generation because it is important to tell people that the sport is very important. Soccer, for example, is a big family in the world. Soccer puts people together and that's important, that's something I want to pass to the new generation. I mean, not only the soccer inside the field, but I want to tell to youngsters, to the new generation, what soccer can do outside the field between people, human beings. The sport, soccer, can take youngsters away from bad things."
Keep up with Pelé on Twitter
If you want to get in on the game, enter the SCUSA World Cup contest and pick who you think will take home the trophy. You could win some great prizes. Click here for more information.