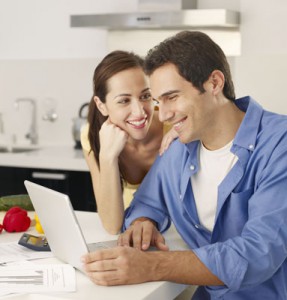 Jeremy Conklin is a 32-year-old high school graduate. His wife, Melissa, is 30. Between them they make $55,000 income per year, not a lot, but enough to get by for the family of five living in a small residential neighborhood comprising working-class families a lot like them.
Despite their limited income, Jeremy and Melissa try to give their three youngsters a normal childhood. Instead of cruises like they used to take, their entertainment now is a lot more about watching NASCAR and WWE wrestling on television and playing video-games with the boys on "Family Fridays." Jeremy and Melissa have become budget-conscious in hopes of improving their credit rating.
They have learned that the hole they dug for themselves is deeper than they thought or even imagined. They've also learned that bumps and bruises on their credit will make it more difficult to get a car loan.
Friends suggested they apply for a "guaranteed auto loan," such as those promoted on the internet and in the newspapers, and they wondered whether such a thing even exists.
When the couple checked around, they learned that "guaranteed acceptance" probably means that the loan company is willing to shop their financing needs around to car dealers to determine if anyone will extend them credit – not exactly what they had hoped for but enough to get started.
But they also found out that products such as RoadLoans will help them to identify auto dealers that will work with them, enabling them to begin restoring their credit in a way – payment amount, interest rate, loan term – that makes sense given their financial circumstances.
They knew they would have to be open-minded to get the financing they needed to get the family vehicle they wanted – an SUV to replace their aging pickup truck – but that RoadLoans could help.
And they like the multiple financing options and "no hassle" process that require them to provide some basic information online at RoadLoans.com to get the process started.
They also like that they will have a reply in just a few minutes, so they can start shopping right away.