Nearly five million people.
That's how many visitors the Santander Consumer USA website attracted in the past year, according to Google Analytics (GA).
On average, they made about 2.3 visits during the year, April 1, 2015, to March 31, 2016, generating almost 17 million page views on the site.
So what's it to you?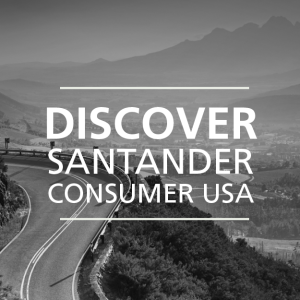 The numbers show that the website is useful in managing your account relationship with auto lender Santander Consumer USA (SC). In fact, everything you need is right at your fingertips on the website, including MyAccount (your personal account dashboard), payment tools and contact phone numbers.
Getting to the most useful information for customers is easy – Much of it is located under the "Customers" tab in the navigation bar at the top of the home page.
About half the total page views, or around 7.5 million, involved that section of the site, GA showed.
The reason becomes fairly obvious when you look at the pull-down menu: Make a Payment, MyAccount, Contact Customer Service, Customer FAQ and Share Your Experience are all there.
It's even more apparent when you learn that most of those views went to places that enable customers to manage their relationship with SC – MyAccount (more than three million page views) and Make a Payment (more than two million). GA showed nearly a million other page views involved setting up some form of payment – phone, autopay, mail – and about 650,000 involved customer service.
The Customer FAQ, which provides answers on billing and payments, your account, titles and more, drew almost a quarter-million page views, based on GA.
"Our customers are as different as the cars they drive," the Santander home page points out. "That's why we provide choices and tools to manage your account the way you want … you're driving."
We imagine you wouldn't want it any other way.
RELATED
My Account: One way Santander Consumer USA can make your life easier
How to keep up to date on your monthly payments without a hassle
When you need directions, Santander Consumer USA customer service can help
Find everything you need to know about Santander Consumer USA