Forget self-driving cars.
Four in 10 Americans are "very interested" in riding in flying cars.
And another 25 percent want to drive themselves.
"Until recently, flying cars have existed primarily in the realm of science fiction, although patents for such vehicles extend to the early years of aviation," commented Michael Sivak of the University of Michigan Transportation Research Institute (UMTRI), who conducted an online survey of 508 U.S. adults.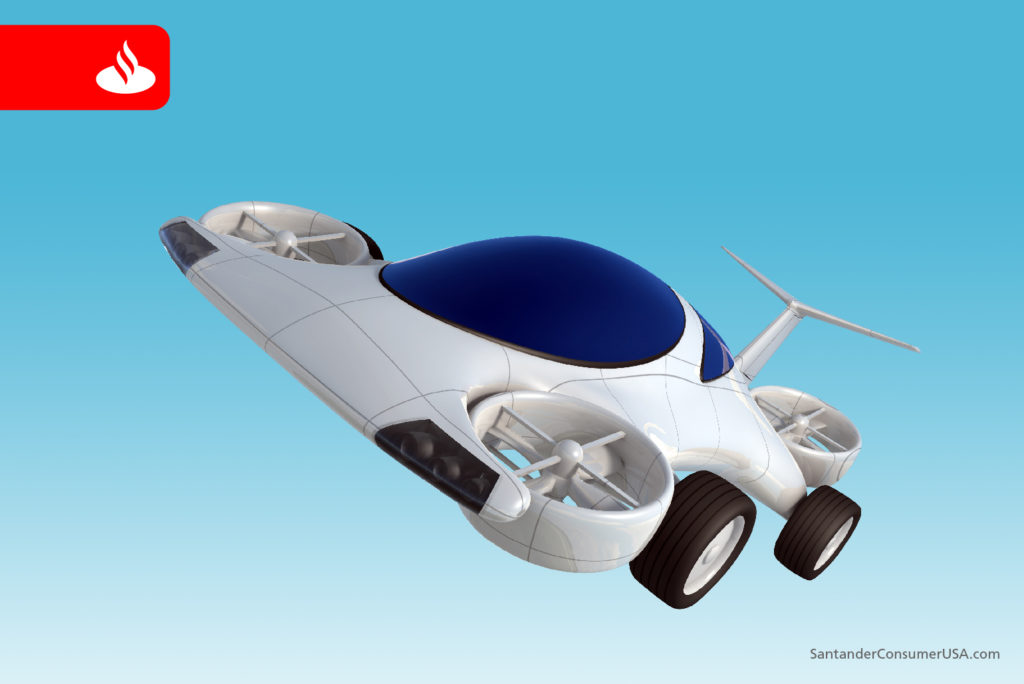 "However, recently that has been a rapid increase in interest in flying cars from companies ranging from large, international manufacturers to a variety of startups," said Sivak, who, along with UMTRI colleague Brandon Schoettle, sought to identify, among other things, the perceived benefits, major concerns, preferred energy source and overall interest in operating or using such vehicles.
"The overall conclusion from the findings is that, despite the fact that most Americans are very concerned about the safety of flying cars, most would still ultimately like to use them," said UMTRI.
Among recent developments that underscore Americans' interest in flying cars:
Kitty Hawk, a company backed by Larry Page, a Google founder, plans to start selling its Kitty Hawk Flyer by the end of the year, according to a recent report in The New York Times.
Toyota has pledged $353,000 in financial support for a startup by a group of employees that plans to complete a manned test flight of a flying car, Skydrive, by the end of next year.
Aerospace giant Airbus, headquartered in Blagnac, France, has announced two different vertical takeoff and landing concepts and reportedly plans an initial test flight this year.
The government of Dubai, which is located on the Persian Gulf coast, and Chinese partner EHang plan to begin operating an autonomous flying taxi in July.
European company Aeromobil of Bratislava, Slovakia, already is taking reservations for delivery of its flying vehicle in 2020, as is a Dutch competitor for an unspecified delivery date.
Still, interest in flying over traffic rather being stuck in it is not worry free, the UMTRI survey suggests.
The researchers found that "more than 60 percent of respondents also are 'very concerned' with the overall safety of flying cars and their performance in congested airspace and poor weather," and "nearly 80 percent said it is 'extremely or very important' for flying cars to have parachutes."
And how much would Americans be willing to pay for their own flying vehicle?
Nearly a quarter said they would pay between $100,000 and $200,000, according to the survey, still considerably less than the $330,000-plus price tag of the Dutch company's Pal-V Liberty, and about one-tenth the price of the Aeromobil two-passenger flying car.
"We keep saying, is this real? Is this a crazy idea?" Schoettle said in a Detroit TV interview. "But when you get Airbus and others involved, well, maybe it's not so crazy and it's time to take a look at this."
Maybe George Jetson had it right, after all.