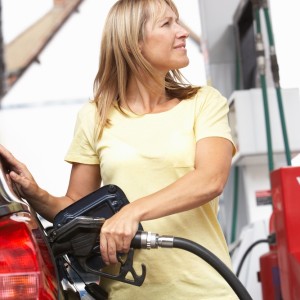 Lower gas prices and increased fuel economy have made it a little cheaper to operate your vehicle, according to a study by AAA.
And that's true whether you drive a car, SUV or minivan.
The organization's 2014 "Your driving costs" study revealed a 2.7 percent decrease in the cost to own and operate a sedan in the United States. The average cost fell 1.64 cents to 59.2 cents per mile, or $8,876 per year, based on 15,000 miles of annual driving.
"Despite increases in maintenance and registration fees, American motorists are experiencing an overall decrease in the cost to own and operate a vehicle," said John Nielsen, AAA managing director of automotive engineering and repair. "A large decrease in fuel costs, and lower tire, insurance and depreciation expenses are saving owners more than one and a half cents on every mile they drive."
The change in sedan costs rested largely on results for large- and medium-sized sedans, which decreased about 3 cents per mile to $10,831 total and 1 cent per mile to $8,839, respectively, over 15,000 miles. The costs of operating a four-wheel-drive SUV declined 3.7 cents per mile, or $11,039 per year, while minivan costs decreased slightly on average to 65 cents per mile, or $9,753.
Here are some major vehicle operating costs and the amount they declined in 2013:
–          Fuel costs, 10.5 percent – combining lower gasoline prices and improved fuel economy – to about 13 cents per mile.
–          Tire costs, 3 percent to 97 cents per mile
–          Depreciation costs, 1.71 percent to $3,510 per year
–          Insurance costs, less than 1 percent to $1,023 per year
Only vehicle maintenance costs increased during the year, according to the AAA study, rising nearly 2 percent. But keeping your vehicle well-maintained also is important to "ensure more efficient vehicle operation and help prevent costly repairs down the road" – and keeping your costs as low as possible.
Of course, all these figures are averages, AAA cautions, so keeping an accurate, detailed personal record is important to determining your own vehicle's annual driving costs.
For more details, see the AAA study "Your driving costs: How much are you really paying to drive?"
AAA has published  the study since 1950, when driving a car 10,000 miles per year cost 9 cents per mile, and gasoline sold for 27 cents per gallon. AAA is a federation of motor clubs serving more than 54 million members in the United States and Canada through more than 1,100 offices.