Americans seem to be returning to more normal car shopping behavior after weeks of shutdowns or curtailed operations across the country.
More than 1.1 million shoppers purchased new cars last month, a significant increase from April.
Many of those consumers – and even more used-car shoppers – planned to make vehicle purchases before their plans were interrupted one way or another by COVID-19.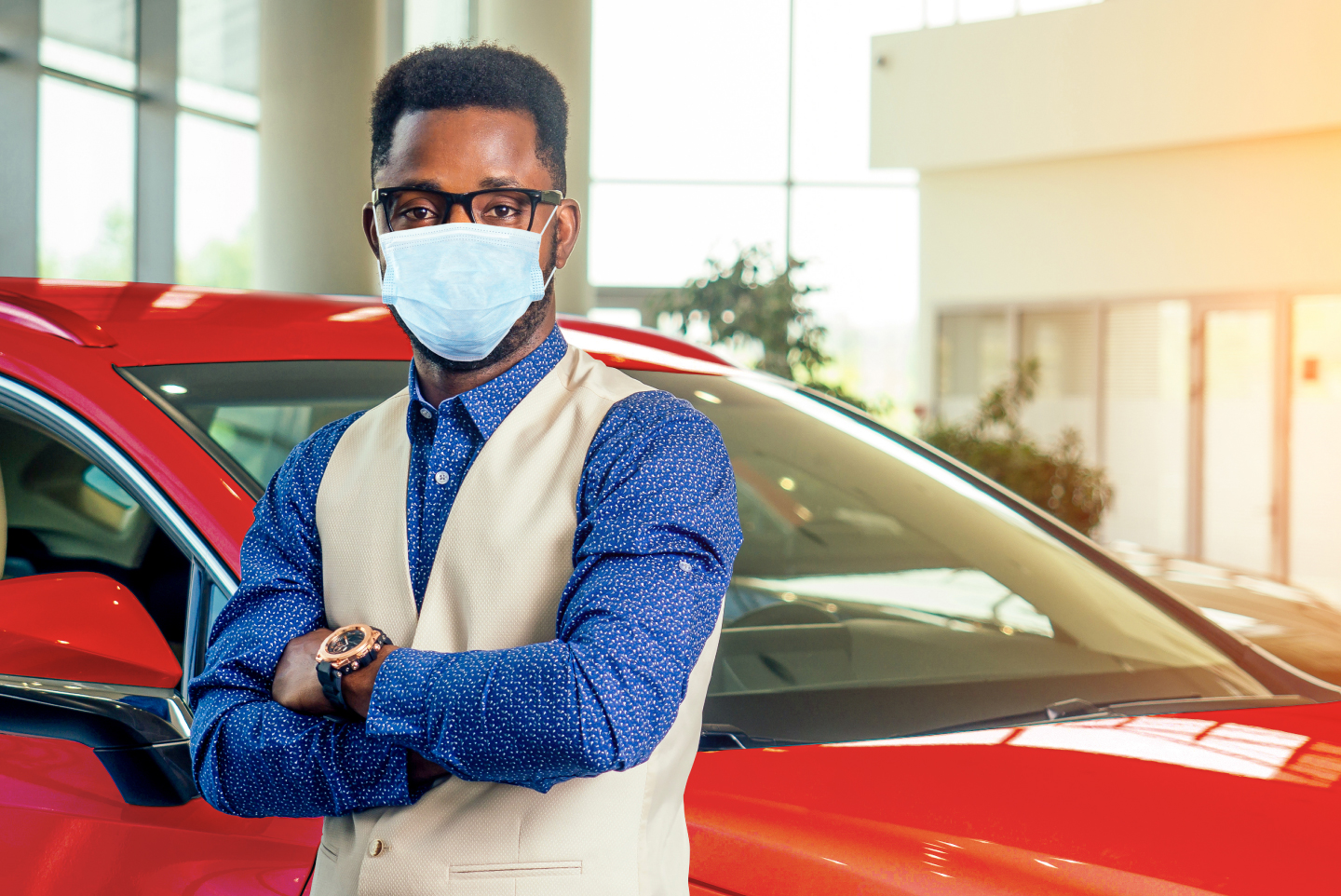 One group of vehicle shoppers, though, may not have been on dealerships' radars at all six months ago, because buying a vehicle, new or used, was not in their plans. But health concerns brought on by the spread of COVID-19 has caused an exodus from mass transit and ride-sharing that may fuel consumer demand for personal vehicles, CarGurus and other experts have suggested.
"It's potentially a seismic shift," said one auto industry expert.
Asked whether they expected to change how they use public transportation when normal economic activity resumes, nearly half of pre-pandemic commuters (45%) said they plan to use it less or not at all, according to CarGurus' recent COVID-19 Sentiment Survey of 722 shoppers.
More use of personal vehicles
Nearly half of CarGurus respondents (49%) said they would increase use of personal vehicles, while 26% plan to replace a personal vehicle and 17% expect to purchase an additional vehicle for their household.
"If I didn't have a car, I'd think seriously about getting one," said one suburbanite who usually commuted by train to a downtown Dallas office. "There's just no way to tell how clean the trains are even though the transit agency says they're cleaned often."
A Capgemini survey of more than 11,000 people in 11 countries, including the United States, found results similar to CarGurus. The management consulting firm found that 46% of respondents plan to use public transit less and personal vehicles more in the future.
Health and safety concerns
"The key reason behind this shift is concern over health and safety," said Capgemini. "Our research shows this sentiment will remain consistent into the future."
Those responding to the Capgemini survey cited the following reasons for buying a personal car now:
– I believe I will be in greater control of hygiene in a vehicle I own (75%).
– A personal vehicle reduces the chances of infection [compared to] public transport or ride-sharing and carpooling (68%).
– I have concerns about own/family's safety in public transport or ride-hailing services (63%).
So, perhaps it should not have been a surprise to find a light rail station parking lot in a Dallas suburb occupied by only about 13% as many vehicles as normal, around 50 – including the vehicles of about two dozen temporary construction workers renovating the platform.
Other major metro areas
The situation is similar in other major metro areas around the U.S., such as Boston, New York and Washington, D.C., with train ridership ranging from less than 5% to under 10% of normal.
"Consumers are definitely looking out for health and cleanliness features in cars right now when the pandemic is at the top of their mind," said one Capgemini researcher. "But I believe that once the crisis is over, cleanliness might still be important."
Similar to CarGurus and Capgemini research, a recent IBM Institute for Business Value survey of 25,000 U.S. consumers found that "more than 20% of respondents who regularly used buses, subways or trains now said they no longer would, and another 28% said they will likely use public transportation less often" because of concerns over COVID.
Demise of ridesharing services?
The IBM survey also shows that:
• More than half of people surveyed who used ridesharing apps and services said they would either use these less or stop using these services completely.
• More than 17% of people surveyed said that they intend to use their personal vehicle more as a result of COVID-19, with approximately one in four saying they will use it as their exclusive mode of transportation going forward.
A dealer in Chicago confirmed that there is at least some car shopping by former mass-transit riders.
John Poupa, finance manager of Evergreen Kia, said he had just delivered a vehicle to a purchaser who didn't feel comfortable about taking public transit anymore due to the threat of COVID. The new owner said it was the first vehicle he had purchased in 20 years.
The upside of train drain
Another dealer cited several examples of the impact of train drain on his business.
"For the past month or so, traffic has gone up in my store due to the pandemic and fit this description," said Sayfur Rahman of NYC Motorcars used-car dealership in Freeport, NY, a suburb of New York City.
"Being in crowds just is not an option for me anymore," one customer told Rahman. "All I think about is Coronavirus [so] I prefer just to purchase a vehicle because it is much better than waiting in the busy streets of NYC and taking the crowded bus or subway anywhere."
"I chose to buy a car for my daughter, who takes the subway every day to school or work, to not think of the massive number of people that cough on the subways," another customer told the dealer.
What younger shoppers want
Indeed, one of the most-coveted customer groups in the post-COVID world are young people, ages 18-35, many of whom have never owned a vehicle but now see risks in public transportation.
"The pandemic is driving younger age groups to own a car, a key reversal of their historical preference," according to the management consulting firm, Capgemini. In the 18-24 age group, 85% have never owned a car, while in the 25-35 group, 79% have never owned one.
"Younger consumers historically disliked car ownership for its hassles and environmental impact, especially in urban areas where public transport is perceived as easier for daily travel," said Capgemini. But younger age groups currently are showing "a stronger preference for [vehicle] ownership."
The survey shows that 45% of people under age 35 now are considering buying a car compared to 35% of all consumers who are thinking about making a purchase in 2020.
It's a good time to shop
Whether or not you're shopping for a car to escape mass transit in the wake of COVID-19 or simply because you want a new set of wheels, now is a good time to do it. Most automakers have been offering healthy incentives on 2019 and 2020 models, and some still are available.
These incentives may include customer bonus cash, special financing with flexible terms, and exclusive lease loyalty and lease bonus cash offers.
Look for incentives on car company websites, dealer websites, lender sites such as Chrysler Capital, or third-party, auto-shopping websites such as Edmunds, U.S. News, Autoblog, TrueCar and NADA Guides. However, be sure to shop for preapproved financing, as well, before you go to your local dealership: Chrysler Capital, for example, enables shoppers to initiate an online application process that provides personalized offers good at participating dealerships.
Restocking dealer inventories
Meanwhile, carmakers are pushing hard to boost production after a month of gradually resuming work to ensure that shoppers have a good selection of new vehicles available for purchase.
Ford Motor Company last week alerted autoworkers and supervisors that the company will "pivot to full U.S. production ahead of schedule in an attempt to make up for lost time created by the Coronavirus," according to the car company and the Detroit Free Press.
Most Fiat Chrysler plants in North America "will not shut down for a week or two this summer" to meet strong demand after sitting idle for two months because of the virus, the newspaper reported.
And a Chevrolet executive has said "we're cautiously optimistic as we see demand resuming."
Shopping for pre-owned
Quality pre-owned vehicles offer alternatives to shoppers on a tighter budget that may not allow the purchase of a new car.
But, as with new vehicles, it apparently is a good time to shop.
"Used-car prices are expected to level off and slightly retreat in coming weeks as larger quantities of off-lease and off-rental vehicles enter the market," reported WardsAuto, citing Hertz's plans to put hundreds of thousands of vehicles on the used-car market soon.
But that may not be the only consideration for shoppers as things start returning to normal.
Incentives tailored to sales during the height of the pandemic may be scaled back if recovery continues, which "will further bolster demand for used vehicles," an executive at J.D. Power told WardsAuto.
More careful way to travel
"Within our dealer-group, since early May, there has been an influx of demand for used cars under the $20,000 price point," said Nevin Baratian of Island Auto Mall in Freeport, NY. "We've seen this growth in sales as the people are being called back to work in masses."
"From speaking to a handful of our clients myself, I can say that the strong fear of the virus we were seeing has begun to dilute, but the people are still taking precautionary measures."
"Driving your own car as opposed to jumping in a train or bus, seemingly is a more careful way of transport," according to Baratian. "The combination of stimulus checks, low gas prices, and social distancing is undoubtedly driving long-time mass transit users to finally enter into our market."
But don't wait too long
Still, is there a chance of waiting too long to get a deal on a new or used vehicle?
"Many shoppers are simply waiting for normal economic activity to return, and actively shopping online in the meantime," reported CarGurus in their COVID-19 survey.
The survey said that 79% of respondents expect to purchase later than they initially planned, but that about two-thirds are "actively researching" their next vehicle purchase. Only 8% of shoppers who were planning to buy this year before COVID-19 plan to delay their purchases indefinitely.
The simple answer about waiting too long probably is "yes" for some of the best COVID-related deals, although buying immediately might be easier said than done considering the economic environment. Still, some manufacturers already having begun to cut back on their most generous purchase and financing offers and a slew more plan to do so around the July 4 holiday weekend.
Reducing customers' exposure
For shoppers worried about possible exposure to COVID-19, most dealerships have taken steps to ensure a visit to their stores are safe using National Automobile Dealers Association (NADA) and Centers for Disease Control and Prevention (CDC) guidelines.
Many dealerships offer scheduled appointments, social distancing, virtual or unaccompanied test drives, online and contactless purchasing experiences, and no-contact, off-site delivery.
Other measures may include intensified overnight cleaning and disinfecting of dealership facilities, availability of hand sanitizer, cleaning of high-touch surfaces before returning vehicles to customers, requiring employees to wash their hands hourly and requiring employees to stay home if they're sick.
And then there's this from one Dallas dealership: "We always want to be polite … but we have asked all employees to refrain from shaking hands and hugging our customers and each other during this period."
How many will switch?
It will be a while until we know for certain how many train and bus commuters are driven to buying cars.
Nobody expects 90-95% of train riders or 60-80% of bus riders to switch over. Some inevitably will return to mass transit when the pandemic subsides.
"Agencies across the country are adapting in real-time to the new dynamic, encouraging social distancing on buses and trains, requiring the use of face masks, and significantly stepping up the cleaning of vehicles and facilities," said the American Public Transportation Association, a nonprofit association of public- and private-sector organizations. "Public transit is a lifeline during this crisis, providing essential services, and will be critical as our country recovers."
But if the surveys are correct and about one in five of the 7.6 million daily mass-transit commuters won't use trains or buses at all for hygiene reasons, it could result in about 1.5 million vehicle purchases, based on ridership data from the American Community Survey of the U.S. Census Bureau.
That's a large number already, but if a portion of the 28% who say they will use mass transit less also purchase vehicles, well that truly could represent the "seismic shift" cited earlier.
And it's something nobody saw coming.