Bad credit* is at least a temporary fact of life for many people.
But life goes on, work goes on, as does the need for a vehicle to get you where you need to go. For most people with bad credit, that means having to look hard for good auto finance options.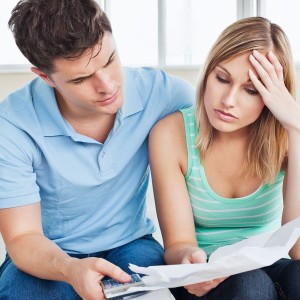 If you have bad credit, Santander Consumer USA Inc. can help make that search easier and meet your borrowing needs through our RoadLoans and Chrysler Capital lending programs. Other lending programs to consider are LendingTree, Auto Credit Express and myAutoloan.
Here are descriptions of these five lending programs for people with bad credit:
RoadLoans provides an experience that is different from other online lenders, starting with our fast-and-easy process, competitive interest rates and monthly payments, and multiple offers on financing for new and used vehicles. Not only that, RoadLoans puts you in control of the car-buying process by providing your financing before you go into the dealership. It's as simple as applying online, downloading your approval, then going to the dealership and shopping. RoadLoans specializes in financing and servicing loans for customers with less-than-perfect credit and has helped tens of thousands purchase the cars they want or need so life doesn't move on without them.
This program specifically for new or used Chrysler, Dodge, FIAT, Jeep, Ram and SRT products also provides a fast-and-easy online experience to shoppers across a range of credit situations, including those with less-than-perfect credit scores. Apply online, get your results quickly – typically less than 60 seconds – and go shopping with your Chrysler Capital financing preapproval in hand. If you're looking at a FIAT-Chrysler Automobiles vehicle, this is a good place to go for financing.
LendingTree
LendingTree helps new- and used-vehicle shoppers compare financing rates and terms from multiple lenders, making it another fast-and-easy place to seek auto financing online for people with bad credit. With LendingTree, banks compete for your auto financing business, so you win.
Auto Credit Express
Auto Credit Express, a leading provider of lender and dealer connections for people who need financing for new and used cars, can help with special financing programs, whether borrowers have bad credit, low credit or no credit, or have been turned down in the past due to bankruptcy.
myAutoloan
This online company also provides a free, fast and easy application process during which they match prospective borrowers to lenders that directly fit their needs. Create an account, select type of financing and submit a private, secure and confidential application to get up to four offers in minutes.
Even if you have bad credit, these five lenders will work with you so you can get the vehicle you need. There's really no reason to be left behind. Get started now!
*"Bad" or "Poor" credit generally is considered a FICO score around 600 and below by sources including the Consumer Federation of America and National Credit Reporting Association (reported by the Associated Press), Bankrate.com, Credit.com, Investopedia, NerdWallet.com and others. The Congressional Budget Office identifies a FICO score of 620 as the "cutoff" for prime loans. FICO scores are not the sole factor in lending decisions by Santander Consumer USA and RoadLoans.