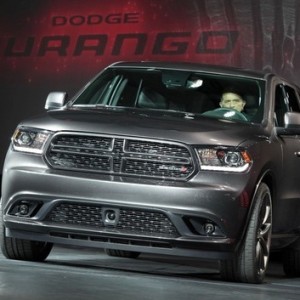 Americans paid slightly less in December on average for new light vehicles – cars, pickup trucks, crossovers – than they did a year earlier.
How much average new-car prices were down in 2013 depends upon who you believe:
– The average new-car price for light vehicles in the United States was $32,890 in December, down $159 or 0.5 percent compared to 2012, said Kelley Blue Book, a provider of new- and used-car information. That average new-car price in December was $197 higher than November 2013.
– TrueCar.com, another auto information provider, agreed that the average new-car price was less in 2013, but put the final figure at $30,786. That's down $201 or 0.6 percent from December 2012, according to TrueCar, and $35 or 0.1 percent from November 2013.
With December sales around 1.42 million units, Kelley Blue Book predicted a final total of 15.63 million U.S. new-car sales for calendar year 2013, up 8 percent from 2012.
The big price winners among manufacturers in 2013, Kelley Blue Book and TrueCar.com agreed, were Volkswagen Group (Volkswagen, Porsche, Audi), Chrysler Group (Chrysler, Dodge, Jeep, Ram, Fiat) and American Honda (Honda, Acura). The biggest losers in KBB's data on new-car prices were Ford Motor Company (Ford, Lincoln) and Nissan North America (Infiniti, Nissan), while TrueCar.com data identified Nissan and Hyundai/Kia – with all three losers showing a decline in average new-car prices.
Volkswagen Group new-car prices increased about 4.1 percent to $35,038 over 2012, with American Honda  and Chrysler Group new-car prices increasing an average of 2.5 percent to $27,772 and 2.4 percent to $32,613, respectively, Kelley Blue Book reported.
"Incentives, as a percentage of transaction price, are up for several brands – a trend worth keeping an eye on," said Larry Dominique, executive vice president of TrueCar.com. "Chrysler is one automaker that appears to buck this trend, showing positive momentum [with better performance from its Jeep lineup]." Chrysler gains were accomplished with a near-double-digit reduction in incentives (9.4 percent) during 2013, while Ford, Honda and Hyundai/Kia increased incentives between 14.8 and 21.7 percent.
Neither Kelley Blue Book nor TrueCar.com offered any predictions on average new-car prices for 2014, but industry experts anticipate an increase in sales over 2013.