Americans may not be ready for self-driving cars, but some related technology already is proving its value.
Automated vehicle safety features make a "statistically significant" difference in the number of crashes, according to a study by the University of Michigan Transportation Research Institute (UMTRI) for General Motors.
That includes a staggering 81 percent reduction in accidents where reverse automatic braking systems are combined with other related systems.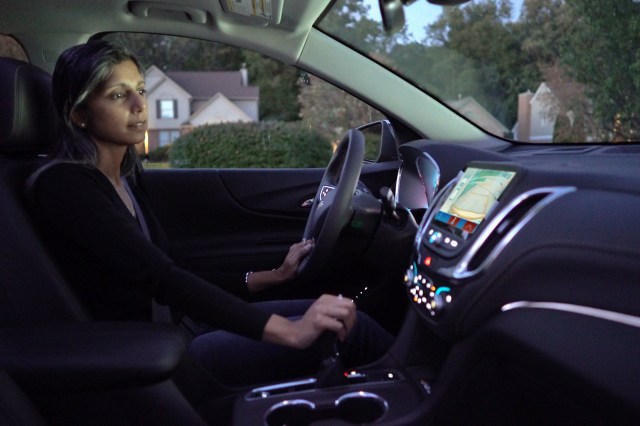 "A key finding of this work is that we can make substantial gains in safety through deployment of advanced driver assistance systems such as forward and rear emergency braking, rear cross-traffic alert and others," said researcher Carol Flannagan. "In addition, we found that the more automated the system, the greater the benefits."
The study involved almost 4 million GM vehicles across 20 models from 2013-2017 – including Cadillacs, Chevrolets, Buicks and GMC vehicles.
UMTRI researchers evaluated 15 different systems, including forward collision, front pedestrian, lane departure, lane change, backing collisions and headlights, using police crash report databases from 10 states.
"This work looked at reduction in crashes associated with systems already in the hands of drivers in real-world driving environments," said Flannagan.
Researchers found "significant" percentage reductions in the number of crashes involving the following categories and systems:
FRONTAL (rear-end striking)
Automatic emergency braking, 46 percent
Camera-based, forward-collision alert, 21 percent
LANE DEPARTURE
Lane-keep assist with lane departure warning, 20 percent
Lane-departure warning, 10 percent
LANE CHANGE
Lane-change alert with side blind zone alert 26 percent
BACKING
Rear-vision camera (RVC), 21 percent
Rear park assist, including automatic steering, 38 percent
Rear cross-traffic alert (RCTA) with RVC, 52 percent
Reverse automatic braking combined with other systems, 81 percent
HEADLIGHTS
IntelliBeam headlight-adjusting technology, 35 percent of nighttime animal/pedestrian/bicyclist crashes
High-intensity discharge (HID) bright-light technology, 21 percent
Combined IntelliBeam and HID systems, 49 percent
"The wide variety of GM safety systems evaluated … provide further widespread evidence of the substantial safety benefit opportunities afforded by these systems," according to the UMTRI report.
Calling the study groundbreaking, Raymond Kiefer of GM said: "The results show that active safety systems evaluated are addressing a wide range of common crashes."