It can be a challenge.
That is, communicating with a big company such as Santander Consumer USA (SC) about everything you need to know from and about the auto lender.
But it's especially important when you owe the company thousands of dollars for your vehicle.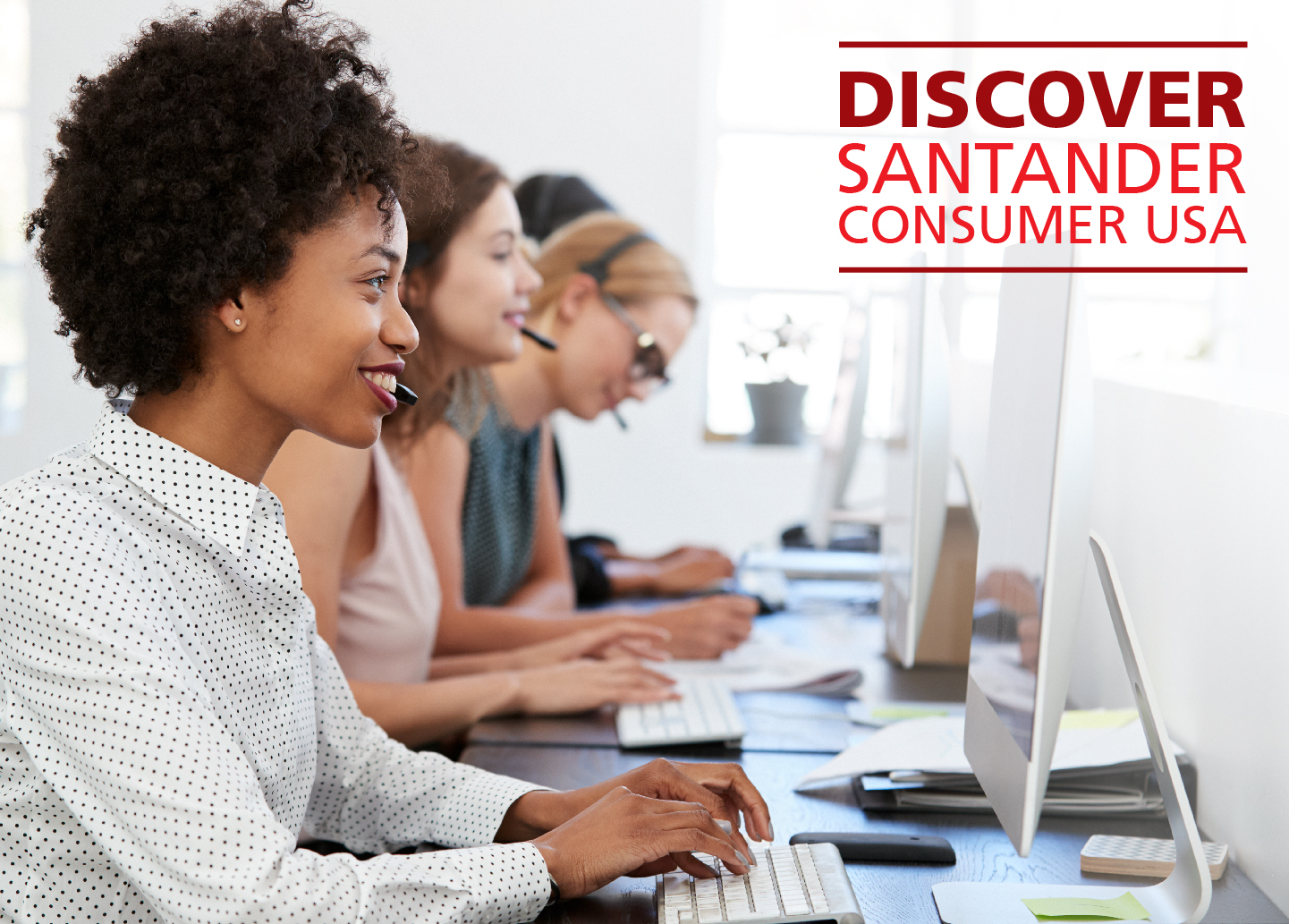 As an auto lender, SC must be sensitive to a wide range of financial situations affecting several million customers – from making monthly payments on time to getting the title once their vehicle is paid off. Our upcoming series, Discover Santander, aims to help customers get the information they need so that they can keep their financial commitment and, ultimately, own their vehicle.
The series will cover topics we've identified as being of high interest to customers and consumers:
Navigating our website (Jan. 14)
Auto financing options (Jan. 21)
Managing your account (Jan. 28)
Keeping monthly payments up to date (Feb. 4)
Customer communication (Feb. 11)
Customer service (Feb. 18)
Learning Center and blog (Feb. 25)
SC helps thousands of consumers every day to drive home their next car, financing across a wide range of credit through around 14,500 dealers nationwide, online through our RoadLoans direct-lending program or through Chrysler Capital purchase and lease programs.
And we work hard to help customers who need it – whether that's selecting a payment method, remembering a due date, checking total account balance, finding out how many payments are left or various other details to help you stay on track with your monthly payments.
"Our goal is to provide best-in-class customer service to all of our customers and grow with our customers," said an SC vice president of call center operations. "We are here to ensure the customer's requests and concerns are addressed and resolved in a timely manner."
After reading this series, you should know most of what you need to know about SC – or where to find it online or by phone – as we strive to fulfill our values of Simple, Personal and Fair.