Used-car dilemma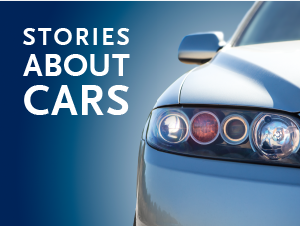 Your current vehicle is starting to show its age and a replacement is in order.
A new car just isn't in the cards, but that still leaves open the question of how old or recent a model used car you should get.
And the answer may not be as obvious as it appears that it might be on the surface.
Newer used cars generally will have more up-to-date technology, usually have lower mileage and are less likely to experience problems than older models. But older used cars may cost less and still be safe and reliable, which could be an important consideration if you're on a tight budget.
You can READ MORE about finding the solution and being able to "balance value and risk."
Tech 'confusion'
Finding it difficult to keep up with the speedy advances in vehicle technology?
Designed to make driving safer and easier, the latest technology has challenged drivers' adaptability, a recent in-depth survey of more than 2,000 adult drivers found.
"The level of confusion about features that have been standard in American cars for quite a while was really surprising," said Daniel McGehee at the University of Iowa Public Policy Center.
You can READ MORE and see several MyCarDoesWhat.org videos in the first of a bi-weekly series.
Cool mom cars
Soccer moms want to be cool, too.
Thankfully, some car and truck manufacturers have heard their cry and created some vehicles that will allow them to sport a little flair as they fly from field to field. They include the Subaru Outback, Nissan Pathfinder, Toyota Highlander, Infinity JX35 and, yes, Honda Odyssey.
For details on each, READ MORE about our cool mom cars.
Third-party reviews
You would expect a Santander Consumer USA (SC) blog to say good things about RoadLoans, SC's direct-to-consumer lending product for all credit profiles.
But most consumers are likely to prefer reviews by third parties, such as TopTenReviews.com, ConsumerAffairs.com and TrustPilot. Two of the three incorporate consumer reviews and all rate RoadLoans highly as an online auto-lending option.
For additional details, READ MORE about third-party reviews of RoadLoans.