It's not unusual to be annoyed with bad drivers.
But what about getting annoyed with your new vehicle's most-advanced technology?
That apparently is where we're headed – or already are – because of alerts on some Advanced Driver Assistance Systems (ADAS), which isn't a good thing for anyone.
The ADAS technology can be "so annoying or bothersome that many drivers disable the systems and may try to avoid them on future vehicle purchases," according to a report from J.D. Power.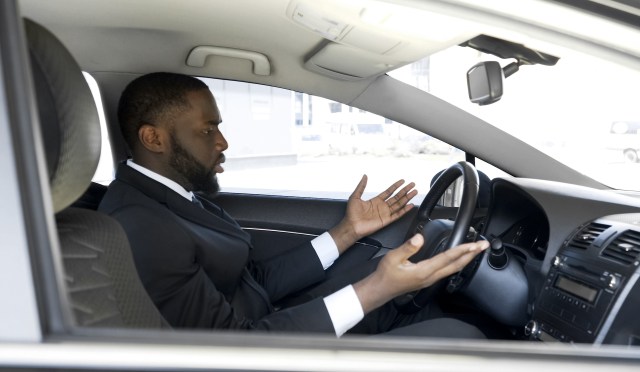 "Automakers are spending lots of money on advanced technology development, but the constant alerts can confuse and frustrate drivers," said Kristin Kolodge of J.D. Power. "The technology can't come across as a nagging parent. No one wants to be constantly told they aren't driving correctly."
J.D. Power cites lane-keeping and centering systems as a good example.
On average, about a quarter (23 percent) of customers with these systems "complain that the alerts are annoying or bothersome." But that ranges from more than 30 percent for a couple of import brands to just eight percent for one domestic brand, according to J.D. Power.
Of those who do complain, however, as much as 61 percent disable the system at least sometimes, compared with just 21 percent of those that don't consider the alerts annoying or bothersome.
Those feelings may carry over to the next vehicle purchase as just over 60 percent of owners who find alerts annoying or bothersome want the lane-keeping and centering systems on their next vehicles. More than 90 percent who aren't bothered by the alerts say they will want them again.
"Some brands are succeeding at making their safety technology without being overbearing," said Kolodge. "Some are good at one aspect but weaker at another – and some are struggling with both."
Overall satisfaction with new-vehicle technology ranges from the Kia Stinger, which scored the high of 834 on a 1,000-point scale, to just 709 for the lowest-scoring model, which J.D. Power didn't identify.
Following are the top three models in each of six segments in the J.D. Power study:
Small
Hyundai Kona and Toyota C-HR (tie)
Hyundai Accent
Compact
Kia Forte
Volkswagen Jetta
Hyundai Elantra
Compact luxury
Kia Stinger
Genesis G70
Cadillac XT4
Midsize
Chevrolet Blazer
Chevrolet Traverse
Hyundai Santa Fe
Midsize luxury
Porsche Cayenne
BMW 5 Series
Audi Q8
Large
Ford Expedition
Chevrolet Silverado
Ram 1500
Now in its fourth year, the study measures owners' experiences, usage and interaction with 38 driver-centric vehicle technologies after 90 days of ownership. The major technology categories analyzed in the study are entertainment and connectivity, collision protection, comfort and convenience, driving assistance, smartphone mirroring, and navigation, J.D. Power said.