There's more to financial health than making your monthly car payment on time.
Daily spending habits, savings, insurance, taxes and retirement all are part of the bigger picture of financial health – along with staying current on your payments.
And while it may not always be easy to keep up, the Santander Consumer USA Learning Center can help with a set of 10 short courses – videos and interactive modules – in Financial Health. These free courses take only a few minutes each, with most five minutes or less, perfect for busy schedules.
"This program will help you understand key financial concepts and make better decisions related to managing your money," says the program introduction.
Following are the 10 modules, brief descriptions and links to take you directly to the content: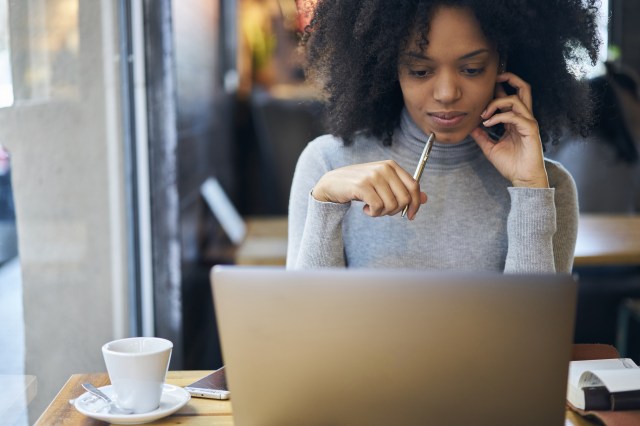 Emergency Savings
Discover recommendations for how much to maintain in an emergency fund, in case of job loss or minor emergencies.
Build Emergency Savings
Explore ways to change your daily spending habits and build emergency savings over time.
Checking Accounts
Learn how checking account features work so you can choose the account that best fits your needs.
Insurance
Learn about types of insurance and what affects rates so you can choose plan options that fit your needs.
Mobile Payments
Learn about mobile payment options and factors you need to be aware of when using them.
Overdraft
Understand the implications of overdrawing your account and explore methods for avoiding overdraft penalties.
Retirement 101
Explore retirement savings plans and investment options that will help meet your post-career financial goals.
Savings
Learn about savings account options and developing habits to help meet your financial goals.
Taxes
Learn about different types of taxes, tax forms, and how taxes impact your paycheck.
Monthly Budget Tool
Explore your monthly fixed and flexible expenses and identify areas for additional saving.
Or go to the Financial Health dashboard and look around.
Either way, you'll be putting yourself in a position to steer toward overall financial health, of which making your monthly car payment is only a part.
These statements are informational suggestions only and should not be construed as legal, accounting or professional advice, nor are they intended as a substitute for legal or professional guidance. Santander Consumer USA is not a credit counseling service and makes no representations about the responsible use of or restoration of consumer credit.