An event at the Los Angeles Auto Show was all about bringing Clarity to the 2018 Green Car of the Year competition.
Specifically, the Honda Clarity, which rose above four other finalists for the win.
Green Car Journal, which awards the prize annually, presented the Clarity series the top honor for its appealing design and sophisticated, well-equipped, spacious interior, and because it was the only model to offer plug-in hybrid, electric and hydrogen fuel cell power.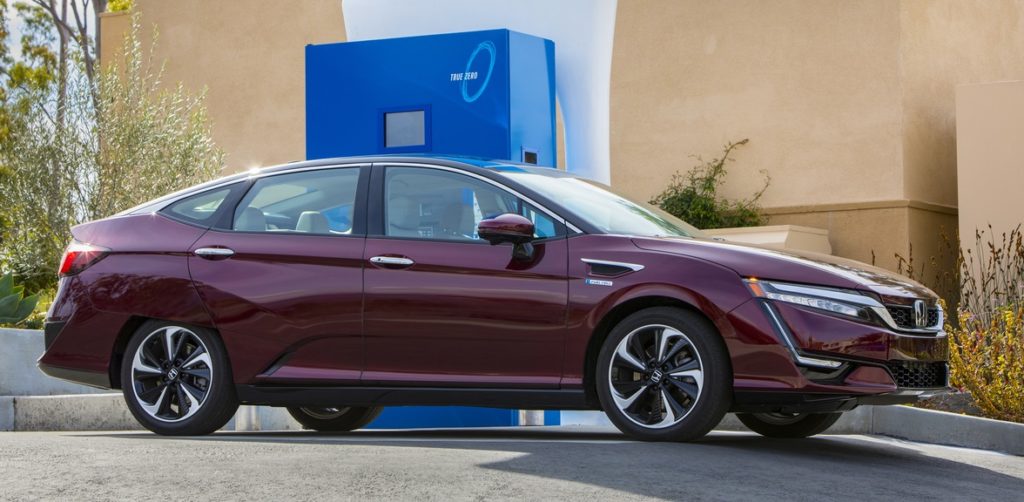 "To its credit, Honda has now accomplished what no other automaker has – offering all three of these 'green' powertrains in a single model," said Ron Cogan, editor and publisher of Green Car Journal and GreenCarJournal.com.
Other finalists for the prize were the 2018 Toyota Camry, Nissan LEAF, Hyundai Ioniq and Honda Accord.
The magazine and website had called the five vehicles "models offering consumers varying ways to drive 'green' that fit their unique needs and sensibilities, and are readily available to the mass market."
RELATED
Here are 20 vehicles that will help you go 'green' in 2018
"The Green Car of the Year award is further validation of Honda's approach to electrification with the Clarity family of vehicles," said Steven Center, a vice president at American Honda. "It is a nod in the right direction to receive the award."
Reviews of the five finalists ranged from the new Camry's "sportier and more dynamic" character to the Clarity's "appealing design" and luxurious appointments, from the LEAF's sportiness to the Ioniq's "unique styling cues and character" and Accord's "style, efficiency and performance."
"This year's Green Car of the Year finalists reflect the continuing evolution of the automobile and the drive toward ever-greater environmental compatibility," Cogan said previously.
Announcement of the Green Car winner comes about two weeks after Green Car Journal named 2018 truck (Chevrolet Colorado), performance car (Mazda MX-5 Miata) and commercial vehicle of the year (Ford Police Responder Hybrid) at the San Antonio (TX) Auto and Truck Show.
"Each of these finalists – arguably the strongest field of Green Car of the Year contenders in the award's 13-year history – offer highly efficient or alternative fuel options that address the need for lower carbon emissions, improved air quality impact and reduced petroleum use," said Green Car Journal.
During its selection process, the Green Car Journal jury and editors looked at all vehicles, fuels and technologies before narrowing the field of potential candidates to a final five "for their achievements in raising the bar in environmental performance." Criteria included efficiency, performance characteristics, "newness," affordability, availability to the mass market, and overall environmental achievement.