The law of supply and demand is alive and well, which can play to your advantage if you are shopping for a car and are open minded about the model year.
Several factors have made newer used cars better values than older used vehicles, car experts say.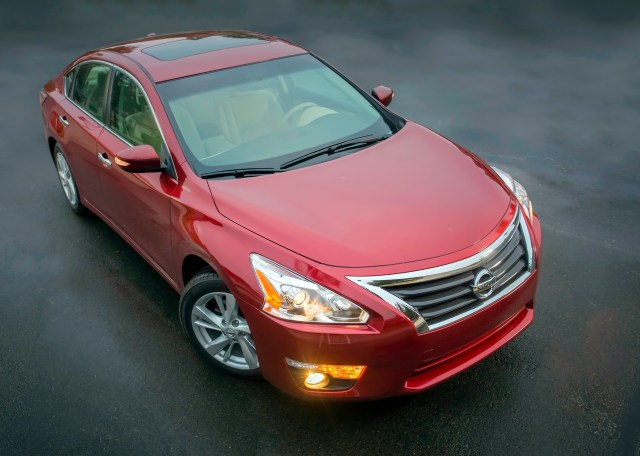 These include:
• Greater demand for SUVs which has resulted in lower demand for cars in general.
• Higher off-lease volumes in recent years that have boosted the supply of newer used cars.
• A "missing generation" of older used cars – because fewer were sold new during the Great Recession – translates to lower supply and higher relative prices now.
And, of course, used vehicles cost less than the same model new, and can be a better value because of lower depreciation costs that owners absorb with a new vehicle.
Demand for SUVs
Sales of pricey new SUVs have surged in recent years – they now outsell cars – so it stands to reason that used models also would be popular among shoppers as long as gas prices remain low.
Demand for new SUVs has pushed average transaction prices to levels that many shoppers can't afford, with a full-size SUV/crossover now costing $62,437 and popular midsize SUVs, such as the Ford Explorer, Jeep Grand Cherokee and Toyota Highlander, costing around $33,000 MSRP and more. Of course, there also are small SUVs available for about the price of a new car, but you get the idea.
"Healthy sales of pre-owned SUVs and trucks are resulting in … an increase in price," Edmunds analysts told Auto Remarketing, which reports on the pre-owned-vehicle industry. Median prices for 2015 models of the three examples we cited are: Ford Explorer, $25,750; Toyota Highlander, $30,800, and Jeep Grand Cherokee, almost $34,000, according to Kelley Blue Book.
Off-lease volumes
Almost four million leased vehicles will be returned this year, an increase of more than a quarter-million over last year, a supply increase that should result in lower prices by 2 to 3 percent in 2018, according to the chief economist with KAR Auction Services and reported by Auto Remarketing. And that includes expectations that more shoppers will purchase off-lease vehicles.
As if that wasn't enough, these vehicles are more attractive because of "new-vehicle prices that are beyond the budgets of many households," Cox Automotive told Auto Remarketing.
"Consumers will see a widening price difference between a new vehicle and a similarly equipped used or [certified pre-owned] vehicle, and will consider buying used," said Patrick Manzi, senior economist of the National Automobile Dealers Association, at a recent trade show.
A former dealer put the situation more simply, describing two- to three-year old models as the "sweet spot in terms of absolute value – what you are paying for what you are getting."
'Missing generation'
One writer called it the "ghost" of the Great Recession, another, the "missing generation" of used cars. Whatever you call it, the meaning is clear: Fewer used cars from 2009 and 2013 mean higher prices than you might expect for five- through nine-year-old models – if you even can find what you want.
"Thanks to our old friend the law of supply and demand, while the average used-car cost rose by 3.4 percent last year, prices of nine-year-old used cars increased by 8.4 percent, with values of 15-year-old cars jumping by 14.4 percent … for what is otherwise a depreciable asset," reported Forbes Auto.
"We've got ourselves in an oversupply situation," one expert told Automotive News.
For example, if you were shopping within a 10-mile radius for a vehicle costing under $10,000 with under 100,000 miles, you actually could have more choices from years 2016 and 2015 than any of the eight previous years, based on a search of Kelley Blue Book.
But don't count on the law of supply and demand working in your favor forever.
Lower demand for SUVs is just a gas-price spike or an economic downturn away, some experts think that lease demand has peaked, and the "missing generation" will be replaced by the off-lease bulge – although rising new-vehicle prices will continue to make newer used vehicles attractive alternatives.
Right now may be the time to take advantage – before the "sweet spot" goes sour.