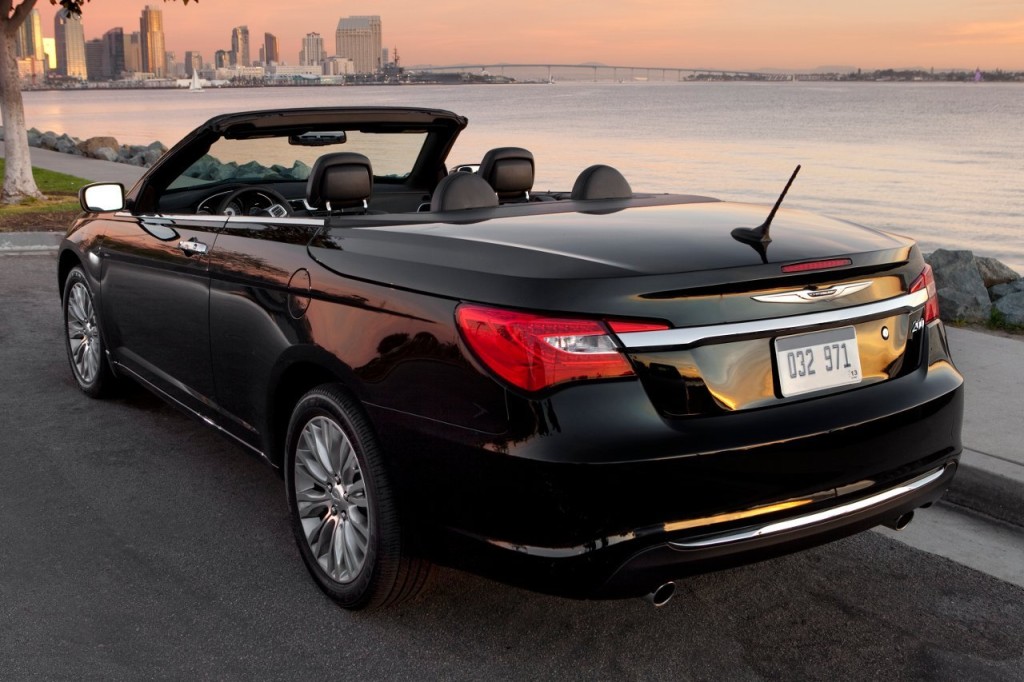 Drivers of convertibles are young and carefree, right?
Wrong.
At least that's what findings of a study by Experian Automotive showed.
Owners of convertibles apparently are older, more educated and more affluent than the typical American new-car buyers, running counter to the image often portrayed in popular culture.
"Convertible owners have more bucks and brains than other drivers," said a headline at forbes.com. "In what might be a case of convoluted logic, data suggests it takes an above-average income and education to drive what, by all measures, is one of the least practical cars on the road."
But there are 4.5 million of them in the first quarter of 2014, 1.8 percent of all vehicles, Experian said.
Here is a summary of the survey findings:
Nearly three-quarters (72 percent) of convertible buyers were older than the age of 45, while 60 percent of new-car buyers on average were 45 years old or older.
More than 50 percent of convertible consumers had a bachelor's degree, while only 38.2 percent of new-car buyers on average had a similar level of education.
Just over half of convertible buyers were empty-nesters or childless, while 58 percent of all buyers had a child living at home, where a convertible would be considerably less practical.
Nearly 19 percent of consumers purchasing a convertible had an average household income exceeding $175,000, and 11.7 percent owned a home valued at more than $1 million. Conversely, only 10.7 percent of average new-car buyers had a household income of the same level, and only 4.4 percent owned a home valued in seven figures.
As might be expected, nearly a quarter of all convertibles are sold in California and Florida. "This doesn't even warrant a 'Well, duh,'" writes Richard Read at The Car Connection research website.
More interesting, perhaps, is the list of the top five convertible vehicle models on the road nationally during the survey period, January to March. They are the Ford Mustang, Chrysler Sebring, Mazda Miata/MX-5, BMW 3-Series and Chevrolet Corvette, according to Experian.
Experian thinks that greater affluence may be an important factor in the purchase of convertibles because more luxury brands offer convertible options, suggests Read.
"To us, however, it's a matter of practicality. Sure, convertibles are better insulated and quieter than they once were, and rear-seat headroom has been improved, but they're still not especially good as daily drivers, often serving as second cars. It stands to reason that the sort of people who might buy them are the kind of folks who can spend extra dough on a car that's mostly for fun and recreation."
Visit the Santander blog regularly for more news on auto-, auto-finance and SCUSA-related topics.