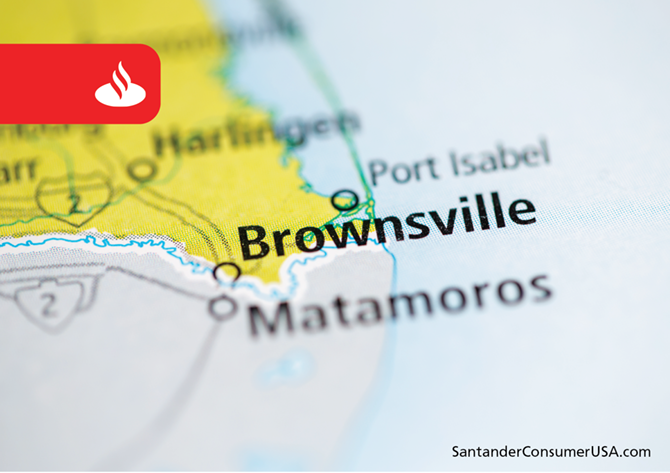 Drive southeast from San Antonio, TX, on Interstate 37.
Then turn right onto I-69E and U.S. Highway 77 on the outskirts of Corpus Christi, and head south toward Kingsville, Harlingen and the tip of Texas.
When you've gone as far south as you can go and still be in the United States, you're in Brownsville, home of the best drivers in America, according to Allstate insurance company. Adjusting for population density, the South Texas city, one of the fastest growing in the country, still comes in at No. 2.
As long as you're in South Texas, you might as well visit McAllen and Laredo, northwest along the Rio Grande, which also are in the top dozen identified by America's Best Drivers Report for 2016.
One of the big surprises on the list: New York City ranked 4th after taking population into account.
The report ranks the 200 largest U.S. cities based on property damage claims of Allstate-insured drivers from 2013-14 making it "a realistic snapshot of what's happening on American roadways."
The rest of the best
Other cities in the top 10 are (2) Kansas City, KS, (3) Madison, WI, (4) Cape Coral, FL, (5) Boise, ID, (6) Huntsville, AL, (7) Port St. Lucie, FL, (8) Wichita, KS, (9) Olathe, KS, and (10) Reno, NV. The two South Texas cities, McAllen and Laredo, came in at Nos. 11 and 12, respectively.
Taking population into account, the rest of the top 10 comprises (1) Madison, (2) Brownsville, (3) Boise, (5) Milwaukee, WI, (6) Wichita, (7) Hialeah, FL, (8) McAllen, (9) Olathe, and (10) Lincoln, NE.
Drivers in the top 10 cities went an average of 12.2 years or more between collisions, the report said, and those in 59 cities went an average of at least 10 years between accidents.
Of course, that's only half the story …
The least 'best' drivers
At the bottom of the list at No. 200, according to the insurer, are drivers in Boston, MA, which also ranked last in 2015. Bostonians made it an average of only 3.7 years between collisions, the report said, just a quarter as long as the average of 14.6 years for Brownsville drivers.
In all, the bottom 10 comprised three cities in each Massachusetts and California, and four other cities, including the nation's capital of Washington, D.C. (No. 197).
The eight other cities in Allstate's bottom 10 and their rankings are (199) Worcester, MA, (198) Baltimore, MD, (196) Springfield, MA, (195) Glendale, CA, (194) Providence, RI, (193) Los Angeles, CA, (192) Philadelphia, PA, and (191) San Francisco, CA.
The bottom seven cities were ranked in the same positions after accounting for population, with Los Angeles and Philadelphia just slightly better and only San Francisco breaking the mold at 150. Columbia, SC, (193) and Atlanta, GA, (191) joined the bottom 10 after taking population into account.
All things considered, you may be better off taking that road trip to Brownsville.