If you're like most Americans, your next vehicle will be used, not new.
And you may wonder where to find a great used vehicle for your next purchase.
Which might make the 2019 North American Car, Utility and Truck of the Year Awards (NACTOY), comprising 29 semifinalists, nice to know about but not necessarily seem relevant for your research.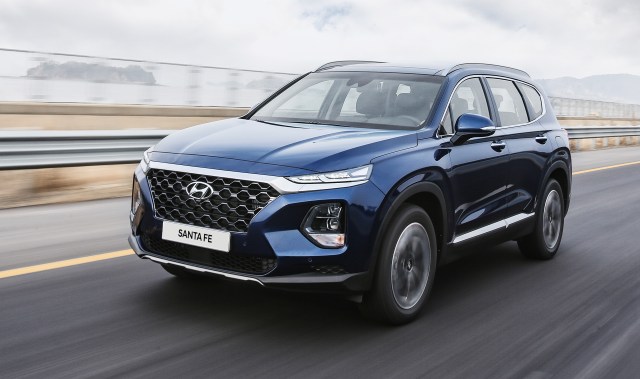 Starting with 47 nominees in three categories – cars, trucks and sport utility vehicles – the field will be cut to nine finalists, which will be announced in late November. Winners will be crowned at the Automobili-D/North American International Auto Show in Detroit next January.
But you don't need to wait until then to learn what you need to know for used-car shopping. NACTOY has named winners every year since 1994 and the results are still available.
For example, 2018 car finalists were the Honda Accord (overall winner), Kia Stinger and Toyota Camry. Utility finalists were the Alfa Romeo Stelvio, Honda Odyssey and Volvo XC60 (overall winner), and truck finalists were the Chevrolet Colorado ZR2, Ford Expedition and Lincoln Navigator (overall winner).
RELATED
Where to find top-rated used vehicles from 1992 to the present
The NACTOY awards, which lay claim to being the "Oscars of the Auto Industry," identify excellence in innovation, design, safety, performance, technology, driver satisfaction and value in new or "substantially changed" models for the competition year.
So previous award finalists may be where to find a great used vehicle for your next purchase.
Of course, there probably will be other considerations in making your next vehicle purchase – including remaining depreciation – so you may be looking for something older than a 2018 model.
Perhaps a 2017, the first year NACTOY included utility/SUVs in the competition as a separate category.
That year, car finalists were the Chevrolet Bolt (overall winner) Genesis G90 and Volvo S90; truck finalists were Ford F-Series Super Duty, Honda Ridgeline (overall winner) and Nissan Titan, and utility finalists were the Chrysler Pacifica (overall winner), Jaguar F-Pace and Mazda CX-9.
Or a 2016, when car finalists were the Chevrolet Malibu, Honda Civic (overall winner) and Mazda MX-5 Miata, and truck/utility finalists were the Honda Pilot, Nissan Titan XD and Volvo XC90 (overall winner).
And how about the awards' first year, 1994?
Finalists were the Mercedes-Benz C-Class (overall car winner), Chevrolet Camaro and Toyota Supra, and Dodge Ram pickup (overall truck winner), Chevrolet S-10/GMC Sonoma and Land Rover Defender. An online search at Cars.com and iSeeCars.com showed that all six models still are available for purchase.
The awards may not tell you everything you need to know, but the finalists aren't a bad place to start.
Meanwhile, here is a list of the 2019 semifinalists.