So you want to purchase your next car from a private seller instead of a dealer because, well, you have your reasons – lower starting prices, more room for negotiating price, no high-pressure sales pitch to name the most significant.
Will any of the online resources we've talked about so far in our series help you do that?
The answer is, "not much."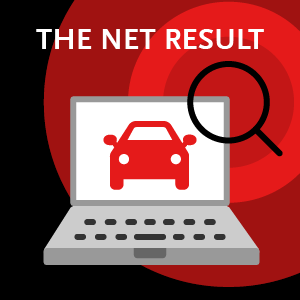 Among 16 websites we've looked at so far, only six appear to offer used vehicles from private sellers – Kelley Blue Book (KBB.com), Autotrader.com, Cars.com, CarGurus.com, iSeeCars.com and CarSoup.com. And even at that, the number of vehicles available is not all that inspiring.
And the winner is … Autotrader.com. But before you get too excited, let's look at those numbers.
RELATED
Where to look for used vehicles online before visiting a dealer (Part 1)
Are you shopping for your next used vehicle at the right website? (Part 2)
As we did in our previous blog post, we searched for three-year-old (2012) Toyota Corollas listed by private sellers within a 50-mile radius of a suburban ZIP code near a major U.S. city.
That exercise returned only two vehicles, so we broadened the search to identify more options.
Searching for Corollas from any model year returned only 17 vehicles within our 50-mile radius, prices ranging from a 2010 Corolla S model with 103,000 miles for $8,400, to a 2012 Corolla LE with 39,000 miles for $14,499. And searching for any 2012 models generated just 219 possibilities, ranging from an $8,900 Chevrolet Sonic LT with 75,500 miles to a $117,500 Porsche Panamera and a $135,000 Audi R8.
No. 2 Cars.com showed no 2012 Corollas, 17 Corollas total and only 108 models total from 2012, while No. 3 CarGurus.com identified one 2012 Corolla, five Corollas total, and 60 vehicles from 2012.
In our survey, results from KBB.com, iSeeCars.com and CarSoup.com were miniscule, this is, near zero.
So, what's a vehicle shopper to do when looking for a private-seller used deal?
Probably look elsewhere, which is what we'll do in coming weeks with alternatives such as Autotempest and Autolist used-car website aggregators and Craigslist, Cardaddy and Beepi private-seller sites. The websites we've covered so far just aren't worth the time it takes to filter out the few available choices, especially if you have in mind a specific vehicle and narrow range of model years.
Our next installment: looking for private-seller vehicles using used-car website aggregators.