Peace of mind.
It's often the thing shoppers want most when considering a used (pre-owned) vehicle, whether they're purchasing from a franchised dealership or some other seller.
The solution for at least 2.3 million last year was dealership certified pre-owned, or CPO, programs.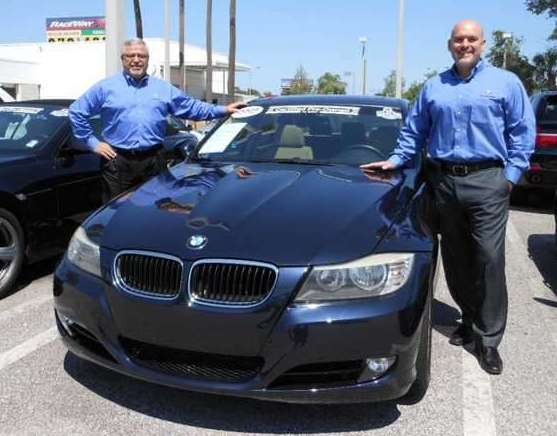 That may not seem like a lot compared to the nearly 40 million used cars sold last year, but it represented the highest percentage since CPO programs were introduced, according to a recent report at edmunds.com, and it's a number that's growing year to year.
But finding the best among the 40 programs reported by Cars.com can be intimidating, when you're looking at age/mileage, inspection details, return/exchange policies, warranties and other factors.
"A certified pre-owned vehicle can be a great option for car shoppers looking for the amenities of a new car on a used car budget," said Autotrader.com. "However, the terms of CPO programs vary from manufacturer to manufacturer, making cross shopping a challenge."
Autotrader editors have stepped in to try to make shopping CPO programs a little less stressful.
The best certified pre-owned programs, listed at the Autotrader website, are, in order, Porsche, Lexus, Volvo, Hyundai, Kia, Volkswagen, Jaguar, Land Rover, MINI and Mitsubishi. The website also selected another ten "honorable mention" CPO programs that were listed in alphabetical order – Acura, Audi, BMW, Honda, Infiniti, Mazda, Mercedes-Benz, Nissan, Subaru and Toyota.
To determine which programs stood above the rest, Autotrader editors took into account:
Length of warranty – "The longer, the better," according to Brian Moody, Autotrader site editor. "Many of the best CPO programs offer coverage up to 100,000 miles."
Transferability of warranty – Autotrader said warranties transferrable to the next owner are desirable, improving a car's resale value and underscoring a manufacturer's confidence in the vehicle's quality.
Little or no deductible – The best programs have no deductible for covered repairs, but Autotrader included some that were otherwise compelling if they had a small deductible (less than $100).
Of the honorable mentions, Moody explained: "These programs are still above average, but they are very similar in what they offer, which is why they're unranked."
But if you need more to achieve that peace of mind, you still can look at the 40 programs at Cars.com. Or check out the tool at Kelley Blue Book, which allows shoppers to select up to three manufacturers at a time to compare with each other and with the sponsored (No. 2) Lexus CPO program.
Ultimately, said Moody, "When shopping for a CPO vehicle, it's important to understand the details of what the program offers and make sure the benefits offered fit your lifestyle."
And that's what we call peace of mind.