TrueCar doesn't have a crystal ball.
But the online automotive marketplace still can offer valuable insight for car shoppers.
Based on research by TrueCar's ALG analytics division, 27 vehicles, many of them SUVs or crossovers, received Residual Value Awards for 2020 models.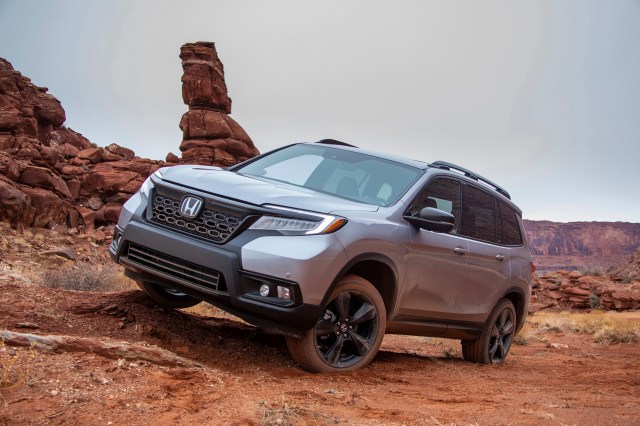 That means they are expected to retain value better – that is, depreciate less – than comparable vehicles during the first three years after purchase, "an important consideration for car buyers when assessing the total cost of ownership for a particular vehicle."
Besides the 27 segment winners – divided into eight categories below – the awards recognize Honda as the top mainstream brand and Land Rover the top premium brand.
RELATED
Car resale value is about keeping your balance when you buy new
This two-word phrase is more interesting than you think
Honda won awards in five segments, followed by Subaru with four wins among mainstream brands. Land Rover was recognized with three segment wins. Other brands receiving more than one segment award were Mercedes-Benz, Audi, Porsche and Lexus.
Following are the Residual Value Award winners by category and segment:
Subcompact
Honda Fit (car) and Subaru Crosstrek (utility)
Compact
Subaru Impreza (car), Subaru Forester (utility) and Subaru WRX (sports car)
Midsize
Honda Accord (car), Toyota Tacoma (pickup), Honda Passport (two-row utility), Honda Pilot (three-row utility) and Mercedes-Benz Metris (commercial)
Full size
Dodge Charger (car), GM Sierra HD (pickup), Chevrolet Tahoe (utility) and Mercedes-Benz Sprinter (commercial)
Premium
Audi Q3 (subcompact utility), BMW 2-Series (compact), Porsche Macan (compact utility), Lexus LS (executive), Volvo V90 (full size), Land Rover Range Rover (full-size utility), Lexus RC (midsize), Land Rover Range Rover Sport (two-row midsize utility), Land Rover Discovery (three-row midsize utility) and Porsche 911 (sports car).
Minivan
Honda Odyssey
Off-road utility
Jeep Wrangler
Electric
Audi E-Tron
"The residual value is important for consumers to take into consideration before making their next vehicle purchase, because we know that depreciation is the single biggest cost of vehicle ownership," said Eric Lyman, chief industry analyst at ALG.
Residual Value Award winners are determined through analysis of used-vehicle performance, brand outlook and product competitiveness. Eligibility for a brand award requires a manufacturer to have entries in at least four different segments.
"For the 2020 Residual Value Awards, we see that both overall brand winners, Honda and Land Rover, have a healthy mix across their lineups winning in a variety of segments," said Lyman.