Better move fast if you're shopping for a used electric or hybrid vehicle.
They don't hang around dealership lots very long.
In fact, six of the 10 vehicles that spend the least amount of time on the lot are electrics or hybrids, according to a study by the shopping website iSeeCars.com.
"These [electric and hybrid] cars are in great demand now," said Phong Ly, iSeeCars.com's CEO. Although you might imagine that this sort of demand would mean higher prices for used hybrid and electric vehicles, the website found that isn't true.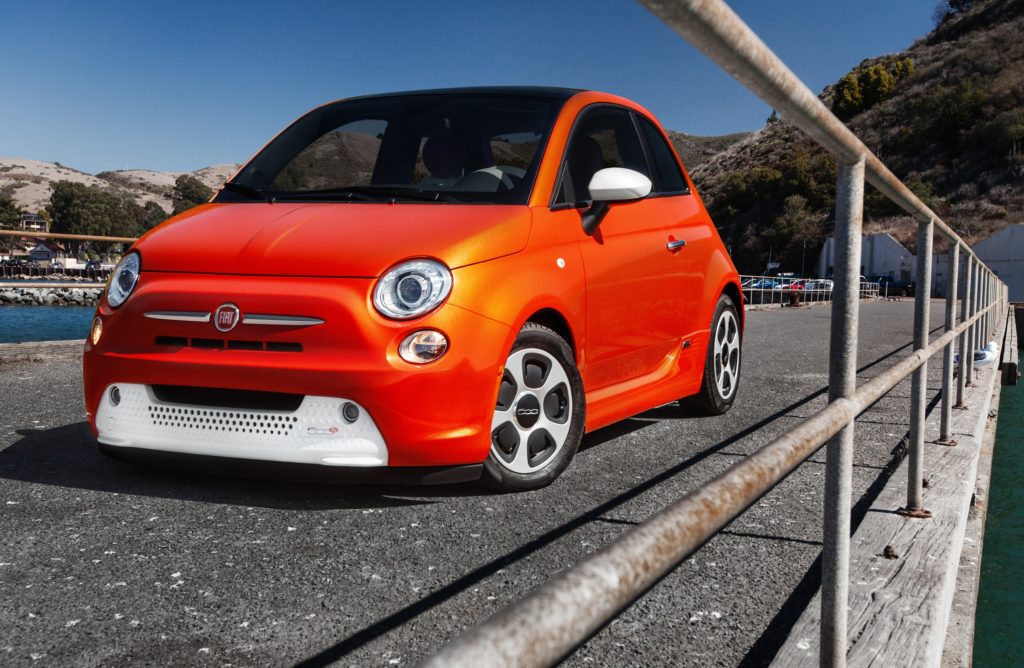 While the average used vehicle takes almost five weeks (33.4 days) to sell, based on the website's analysis of more than two million one- to three-year-old cars sold in the first eight months of the year, the average Fiat 500e is gone in about three weeks (22.2 days) and is the fastest-selling used vehicle.
The BMW i3 plug-in hybrid, second-fastest selling, takes only slightly longer (23.2 days), followed by No. 4 Toyota Prius plug-in hybrid (24.7 days), No. 6 Nissan LEAF electric (25 days), and No. 9 Ford Fusion Energi plug-in hybrid and No. 10 Tesla Model S electric (both 26.1 days).
RELATED
Here are 20 vehicles that will help you go 'green' in 2018
How to drive (or buy) an electric vehicle without suffering 'range anxiety'
There's no cure yet for the electric vehicle charging-time blues
"Consumers' worries about alternative-fuel vehicles' range, battery life, safety and performance seem to be balanced by falling prices, leading to quick sales of these cars," reported the website. Four of the six alternative-fuel vehicles – 500e, i3, LEAF and Energi – have experienced double-digit price drops, while the Prius dropped just 1.1 percent and the Model S price actually increased 3.5 percent.
Other quick sellers, all gasoline powered, are No. 3 Lexus IS 200t (24.5 days), No. 5 Hyundai Veloster Turbo (24.9), No. 7 Scion FR-S (25.1) and No. 8 Mercedes-Benz GLC (25.7).
But this list is different from the roster of the most-popular cars identified by iSeeCars, which don't sell quite as quickly but still spend less time on dealership lots than the average used vehicle.
The lineup of the 10 most-popular used vehicles is dominated by Honda, Toyota and Nissan with three models each, according to the website's study. It comprises the Honda Civic (26.8 days); Nissan Sentra (29.5); Toyota Corolla (29.7); Honda CR-V (29.8) and Accord (30.2); Hyundai Elantra (30.2); Toyota Camry and RAV4 (both 30.9), and Nissan Altima (31.3) and Rogue (32.1).
So, if you're shopping for a used car do your homework, of course, but when you spot a particular electric, hybrid or popular vehicle at the dealership, don't take too long …