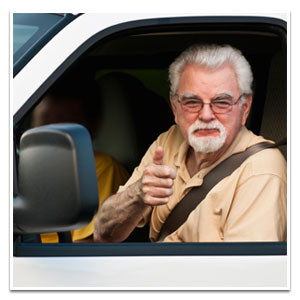 TrueCar.com and AARP have reached an agreement that may ease AARP members' worries about whether they are getting the best possible prices on their vehicle purchases.
It's a big deal because AARP's 37 million members fall in a demographic – age 50 and over – that represents about 62 percent of all new cars being purchased in North America, according to TrueCar.com, an online car-buying platform.
That would be almost 10 million new vehicles of an expected 16 million in U.S. sales this year.
Through the new AARP Auto Buying Program powered by TrueCar.com, members and registered users "now have access to upfront pricing information, special incentives, and guaranteed savings off manufacturers' suggested retail price (MSRP) when purchasing a car in most states."
"The AARP buying program is being introduced to address the biggest point of frustration when buying a car – price negotiation," according to a TrueCar.com, which aims to make the car buying process simpler, fairer, more fun and less expensive for AARP members, "a generation who has historically known the car buying process to be painful and who fears that they will overpay."
"The free program is available to both AARP members and nonmembers, but AARP members save up to $300 more on new cars," says the organization's website.
Two benefits of the agreement in particular stand out to an AARP membership executive.
"Our users will have free access to information about what others paid and the advantage of interacting with a rigorously pre-screened network of dealers who are committed to a better auto buying experience," said Lynn Mento, senior vice president of membership at AARP.
The program will be featured through several AARP touch points, including online at aarp.org, via email campaigns, electronic and mailed newsletters, social media, AARP The Magazine and other channels.
"TrueCar Certified Dealers look forward to serving AARP members and providing them with upfront pricing information and guaranteed savings certificates so they never overpay," said Jim Nguyen, TrueCar.com executive vice president. TrueCar.com works with nearly 7,500 new car franchised and independent dealers operating in all 50 states and the District of Columbia.
TrueCar.com users and its certified dealers have completed over 1 million automobile transactions since inception, the TrueCar.com enabled users to save, on average, over $3,000 off MSRP, in the past year.