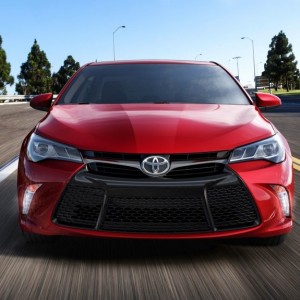 We've all heard how depreciation hits new vehicles as soon as their purchasers drive off a dealer's lot. But there's something to be said about vehicles that hold their value over time – three years in the case of the ALG Residual Value Awards.
The best at doing that are Toyota and Land Rover, according to ALG analytics division of TrueCar Inc., which cited those two manufacturers as its brand winners in the 15th annual Residual Value Awards. Toyota won for mainstream brands, while Land Rover won the luxury brand award.
"The awards recognize vehicles … that are forecast to retain the highest percentage of the Manufacturer's Suggested Retail Price (MSRP) after a three-year period," ALG said in a press release.
ALG also recognized 26 category winners ranging from the Honda Fit, subcompact car, to the Toyota Land Cruiser, premium full-size utility vehicle. In fact, the Land Cruiser was one of six Toyotas to score category wins, followed by Honda and Subaru with three category winners each. Porsche, MINI and Lexus, also a Toyota product, had two category winners each, while eight brands won a single category.
Winners included eight vehicles that earned awards for the first time:
Dodge Challenger, full-size car
Subaru WRX, sports car
Toyota Prius v, alternative-fuel vehicle
Chevrolet Tahoe, full-size utility vehicle
Ford Transit Connect, mid-size commercial van
Hyundai Genesis, premium full-size car
Audi TT, premium sports car
Porsche Macan, premium compact utility vehicle
The Toyota Tacoma pickup won its 14th consecutive award and Toyota Tundra won its fourth straight.
"Residual value is important for automakers and consumers, because it's a complete indicator of the vehicle's future value, accounting for quality, durability and brand desirability among other factors," said Larry Dominique, president of ALG and executive vice president of TrueCar. "The award recipients demonstrate strong forecasted returns on investments for their owners."
"Even in a robust automotive industry, where competition is fierce, we've seen automakers keep incentive spending down, which helps maintain high residual values," said Dominique. "That benefits consumers and businesses, helping their vehicles retain strong values and leading to lower overall costs of ownership."
Automakers received their awards at the Los Angeles Auto Show this week.
See the Santander Consumer USA blog for more news on auto-, auto-finance and SCUSA-related topics.