Or just choose from our list of the top 11 U.S. travel spots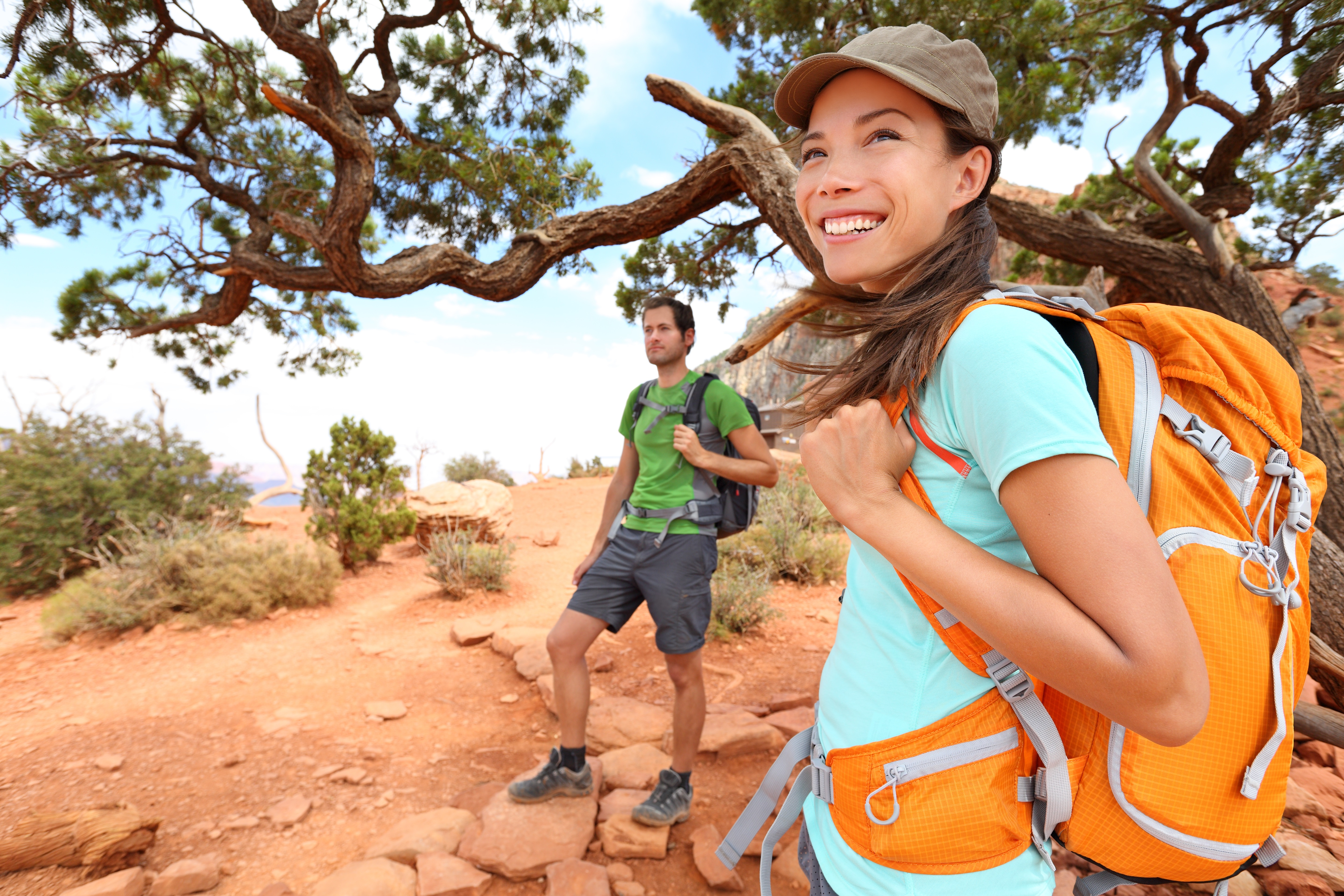 Affordable family vacations don't get any better than the Grand Canyon.
But if giant chasms aren't your thing, there are a lot of other places to spend your time and your money.
"The United States is home to a wide range of vacation spots that offer plenty of things to do at reasonable prices," said U.S. News & World Report, which, along with Women@Forbes, has plenty of ideas to make sure you get the most from your summer vacation.
But first, here's our list of the best 11 affordable, family and/or cheapest vacations in the U.S. based on destinations that appear on more than one list below:
Our top 11 destinations
Grand Canyon, Arizona
Williamsburg, Virginia
Yellowstone, Wyoming
Gatlinburg, Tennessee
Orlando, Florida
Albuquerque, New Mexico
Tucson, Arizona
Nags Head/Outer Banks, North Carolina
San Antonio, Texas
Finger Lakes, New York
Bar Harbor, Maine
This is what U.S. News had to say about the top destination on our list:
"'Grand' doesn't begin to do this canyon justice. Measuring [about] 277 river miles in length, up to 18 miles in width and a mile deep, this massive chasm in northern Arizona is truly a natural wonder. For six million years, the Grand Canyon has expanded with the help of the mighty Colorado River, and for centuries, people from all over the globe have traveled to gaze out over its red and orange grandeur."
The compilations below comprise destinations in 33 states, but 17 of those include at least two, so here is our ranking of the states that have the most vacation spots:
1. Florida (9)
2. New York (6)
T3. California (5)
T3. South Carolina (5)
T5. Tennessee (4)
T5. Arizona (4)
T5. Maryland (4)
8. Hawaii (3)
T9.  Colorado, Michigan, Missouri, Montana, North Carolina, Oregon, Utah, Virginia and Washington (2)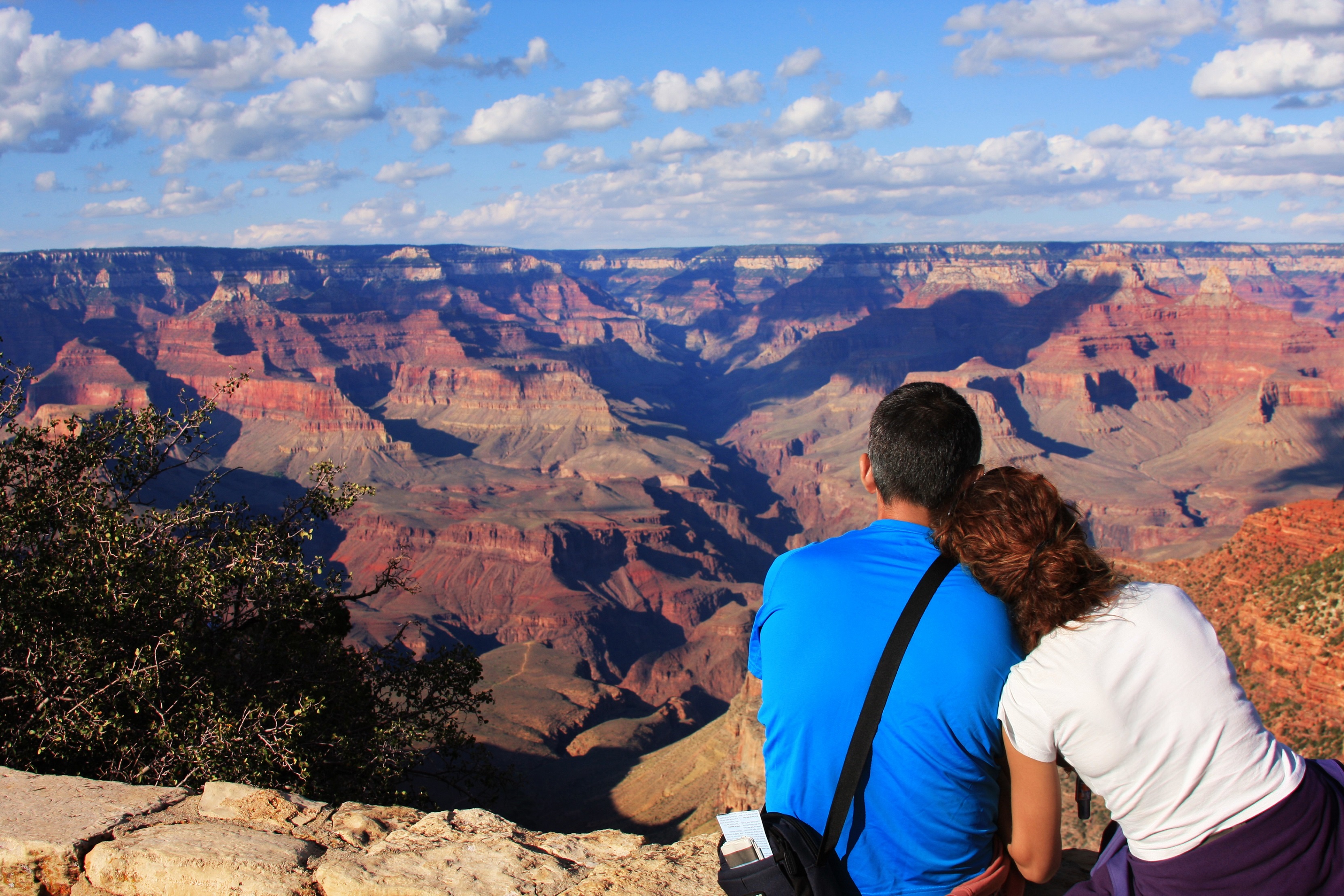 Great but affordable
Here is U.S. News' 2019 ranking of the 18 best affordable vacation destinations in the U.S., based on expert opinions and the votes of U.S. News readers:
Grand Canyon, Arizona
Glacier, Montana
Anchorage, Alaska
Gatlinburg, Tennessee
Williamsburg, Virginia
Olympic National Park, Washington
Portland, Oregon
San Antonio, Texas
Memphis, Tennessee
Sequoia National Park, California
Colorado Springs, Colorado
Albuquerque, New Mexico
Salt Lake City, Utah
Nags Head/Outer Banks, North Carolina
Greenville, South Carolina
Killington, Vermont
The Finger Lakes, New York
Raleigh, North Carolina
The Grand Canyon remains grand champion on this list at No. 1, but a lot of reshuffling from last year also occurred. This list contained six other repeat entries – Gatlinburg and Williamsburg, both of which moved up the list, and San Antonio, Memphis, Albuquerque and Raleigh, which moved down. The other 11 destinations are new to the list this year, including Glacier, Olympic and Sequoia national parks.
To learn more about these vacation locales, visit Best Affordable Destinations in the USA online.
Family vacations
If you're planning to travel with a family in tow, U.S. News has a slightly different take:
Orlando-Walt Disney World, Florida
Yellowstone, Wyoming
Destin, Florida
Grand Canyon, Arizona
Washington, D.C.
San Diego, California
Yosemite, California
Anaheim-Disneyland, California
Maui, Hawaii
Gatlinburg, Tennessee
Honolulu-Oahu, Hawaii
Outer Banks, North Carolina
Myrtle Beach, South Carolina
Sanibel Island, Florida
Ocean City, Maryland
Chicago, Illinois
New York, New York
Hilton Head, South Carolina
Williamsburg, Virginia
Branson, Missouri
San Antonio, Texas
This list grew to 21 destinations from 15 last year with 11 debuting – Orlando-Walt Disney World, Destin, Washington, Yosemite, Anaheim-Disneyland, Maui, Honolulu-Oahu, Sanibel Island, Chicago, New York City and San Antonio. One destination – San Diego – moved up two places from last year, while the remaining nine slipped, including Yellowstone and Grand Canyon.
Five of last year's top destinations – Niagara Falls, NY; Dallas-Fort Worth, TX; Portland, OR; South Padre Island, TX, and the Catskills, NY – fell off the list entirely.
To learn more about these vacation locales, visit Best Affordable Family Vacations online.
'Cheap' destinations
And if affordable isn't, well, affordable enough, here are some "cheap" vacation destinations, also ranked by U.S. News:
Yellowstone, Wyoming
Bar Harbor, Maine
Moab, Utah
Grand Canyon, Arizona
Niagara Falls, New York
Williamsburg, Virginia
Surfside Beach, South Carolina
Albuquerque, New Mexico
Annapolis, Maryland
Fort Myers, Florida
Ottawa, Ontario, Canada
Fort Lauderdale, Florida
Tucson, Arizona
Boca Raton, Florida
The Finger Lakes, New York
Four destinations – Yellowstone, Niagara Falls, Ottawa and the Finger Lakes are new to the list this year. The other 11 destinations appeared on last year's list but were reshuffled a bit, with Bar Harbor, Moab, Surfside Beach and Annapolis moving up the list, and Grand Canyon, Williamsburg, Albuquerque, Fort Myers, Fort Lauderdale, Tucson and Boca Raton slipping down.
To learn more about these vacation locales, visit Best Cheap Summer Vacations online.
More 'cheap' destinations
And then there are these destinations from Women@Forbes, in no particular order, but most of which do not appear on any of the U.S. News rankings:
Mount Desert Island (Bar Harbor), Maine
Monterey, California
Traverse City, Michigan
Saint Michaels, Maryland
Greenport, New York
Virginia Beach, Virginia
Whitefish, Montana
Lexington, Kentucky
Astoria, Oregon
Boise, Idaho
Panama City, Florida
Nyack, New York
Nashville, Tennessee
Bloomington, Indiana
Greenville, South Carolina
Kauai, Hawaii
Snowmass, Colorado
Orlando, Florida
San Juan Island, Washington
Louis, Missouri
The Great Smoky Mountains, Tennessee
Boston, Massachusetts
Phoenix, Arizona
To learn more about these vacation locales, visit Cheap Summer Travel: 23 Places to Go in 2018 online.
Nine U.S. destinations appear on Women@Forbes' The 38 Cheapest Places to Travel in 2019, which also includes destinations in Europe, Latin America, Africa and Asia:
New Orleans, Louisiana
Atlanta, Georgia
Cooperstown, New York
Tulsa, Oklahoma
Baltimore, Maryland
Miami, Florida
Flagstaff, Arizona
Detroit, Michigan
Tucson, Arizona
There you go – almost everything you need to know to pick an affordable summer vacation spot.
Unless, of course, you want to go somewhere affordable beyond U.S. borders. In that case, look for these reports on top-rated (and other) affordable international destinations:
Then enjoy your summer, no matter where your road takes you.