Car shoppers get a lot of advice.
Much of it from advertising about the best vehicle to buy from your [insert car brand here] dealership. But there's a lot more to buying a car than watching the latest ads on TV.
These tips for car shopping can help right now with your next new- or used-vehicle purchase.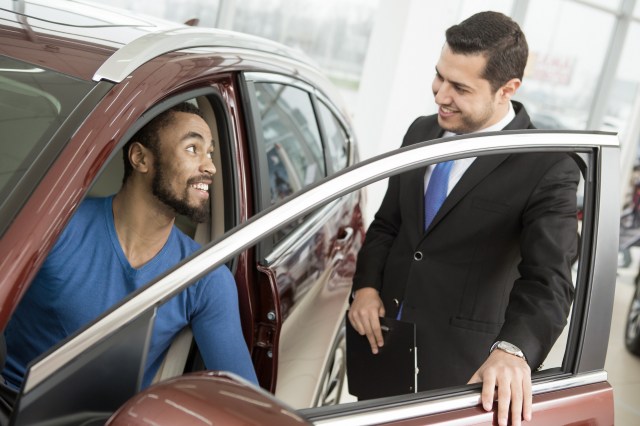 They are the top-10 most popular topics so far this year on the blog at Santander Consumer USA, according to results from Google Analytics. They run the gamut from our Car Shopping category to Used Vehicles, New Vehicles, Auto Finance and Consumer Guide.
Following are this year's results as of Aug. 31, along with a brief description, to help you get to the information you need as quickly as possible:
These are the longest-lasting vehicles of the last 38 years most likely to rack up 200,000 miles or more, latest iSeeCars.com research shows.
Shopping for the best used cars to buy right now may be a challenge considering all the possibilities, but these rankings should prepare you to meet it.
Who makes the most reliable cars as ranked by Consumer Reports based on a survey that collected information on 500,000 models from 2000 to 2018?
Taking the measure of the 14 best cars for short people that come recommended by Consumer Reports, U.S. News & World Report, Autobytel and others.
Here are the 'Best Buys' for 2019 and if you're shopping for a new car, truck or SUV to start the new year, according to Consumer Guide Automotive.
iSeeCars.com study identifies 25 vehicles that hold value best over five years and represent a smart economic option for new- and used-car buyers, alike.
Best used cars to buy in 2019, according to CarGurus, offer more-affordable alternatives as the average price of new vehicles climbs past $35,000.
Our series, Discover Santander, aims to help customers meet the challenge of keeping on track their monthly car payments, usually thousands of dollars over several years.
Looking at the most-popular SUVs, cars, trucks and minivans – i.e., the best-selling – isn't a bad place to start when shopping for your next vehicle.
Getting the most new-car value simply may be a matter of shopping among the 32 SUVs, trucks and cars called winners for 2019 after a nationwide study.
And if this isn't enough information, you can find a lot more on the blog at Santander Consumer USA.
Then go shopping.