Peace of mind.
It's usually associated with purchasing a new vehicle instead of used model – even if the used vehicle is only a year or two older.
But most shoppers have a limit, where peace of mind means not spending too much.
"A new car may be worth a few thousand dollars to a consumer," said Phong Ly of iSeeCars.com, an automotive data and research website. "It may not be worth tens of thousands of dollars."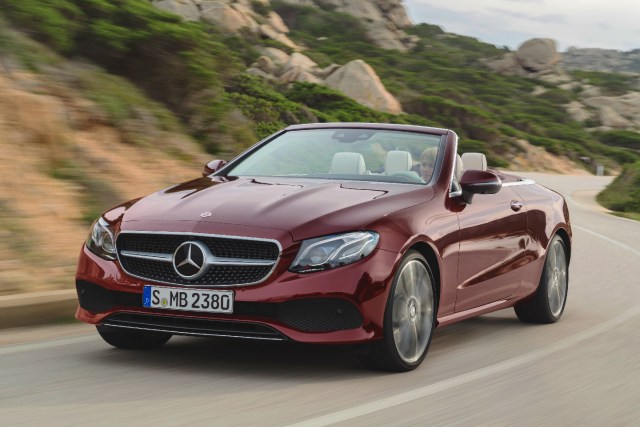 In a study of more than six million new and used cars sold from Aug. 1, 2017, to Jan. 24, 2018, iSeeCars.com identified 12 vehicles it believes shoppers should buy used instead of new, ranging from the Ford Fusion at $7,401 more than a year-old model to a Mercedes-Benz E-Class at $22,919 more. The list comprises 11 different brands, with only Cadillac appearing twice.
The vehicle model that makes most sense to buy used instead of new, says iSeeCars, is the Cadillac XTS, the newer version of which carries a 38.7 percent higher price tag, costing nearly $21,000 more. The other Cadillac on the list, the CTS, cost 33.4 percent more new, a difference of more than $18,000.
RELATED
These are the Top 12 cars to buy new instead of used – iSeeCars.com
In fact, only the Mercedes-Benz E-Class, which was third on the basis of percentage at 34.5, had a bigger price difference between used and new at almost $23,000.
With five of the top six vehicles considered luxury models – the others are Lincoln MKZ and Infiniti Q50 – Ly explained that "many luxury cars are leased by individuals or companies for fleet or management use and replaced with newer models, and this turnaround increases the number of used cars in the marketplace, causing a larger drop in price [than for non-luxury vehicles]."
Shoppers looking for a bargain on a used car, especially a luxury model, could start here, with vehicle model, percentage and price differences between new and used models:
Cadillac XTS, 38.7 percent, $20,965
Jeep Compass, 34.8 percent, $9,652
Mercedes-Benz E-Class, 34.5 percent, $22,919
Lincoln MKZ, 33.7 percent, $14,328
Cadillac CTS, 33.4 percent, $18,170
Infiniti Q50, 32.2 percent, $14,654
Toyota Camry, 30.7 percent, $8,213
Kia Sedona, 30 percent, $9,682
Chrysler 300, 29.4 percent, $10,519
GMC Sierra 500, 29.4 percent, $10,062
Ford Fusion, 28.9 percent, $7,401
Buick LaCrosse, 28.5 percent, $11,525
The overall average difference between new vehicles and year-old models is 26.8 percent.
Used vehicles included in the iSeeCars.com analysis were from model years 2017 and 2018, while lightly or year-old used vehicles were 2016-2017 model years with mileage close to the average annual miles traveled in the United States, according to the Department of Transportation.