The best time of year to buy a car may be right now, study shows
It's the most wonderful time of the year …
And perhaps the best time of the year to buy a car.
Starting around Veterans Day and running through the New Year's holiday, car dealerships gear up for the two-month, end-of-year sales season, reports iSeeCars.com.
Seven of the 10 best holidays of the year – including New Year's Day – fall during this time period, while the months of November and December overall are far and away the two best months for deals, according to the car research and shopping website.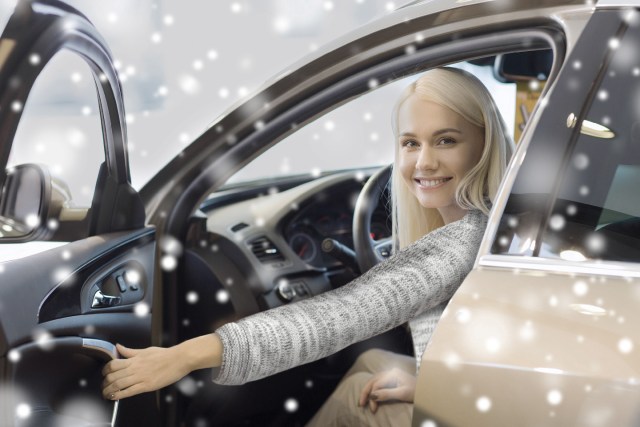 The website analyzed more than 48 million used car sales from a five-year span in search of those times – and holidays – when dealers were offering the most deals, and what they found may warm the hearts of shoppers during the chilly months at the end of the year.
"Dealers tend to make a big push to boost sales in the late fall and early winter by offering bigger deals, and the holidays are a great reason for them to pump up their promotions," said Phong Ly of iSeeCars.com. "When you are buying something as expensive as a car, saving even five percent of your purchase … can really add up."
The best times to buy a used vehicle over the two-month period are:
Veterans Day (Nov. 11-12)
Month of November
Thanksgiving (Nov. 22)
Black Friday (Nov. 23)
Month of December
Christmas Eve (Dec. 24)
Christmas (Dec. 25)
New Year's Eve (Dec. 31)
New Year's Day (Jan. 1)
And the top 10 holidays include:
Veterans Day
Thanksgiving
Black Friday
Christmas Eve
Christmas
New Year's Eve
New Year's Day
(Halloween, Columbus Day and Martin Luther King Jr. Day were the other three holidays on the list, while the best months also included January.)
"Between year-end promotions and dealers scrambling to take advantage of the last few months of the year to meet their sales quotas, the conventional wisdom of shopping for a car at the end of the year holds true, though there are some holidays that are better times," Ly said.
If you're looking for a used car, perhaps that's one of the reasons it's the hap-happiest season of all.