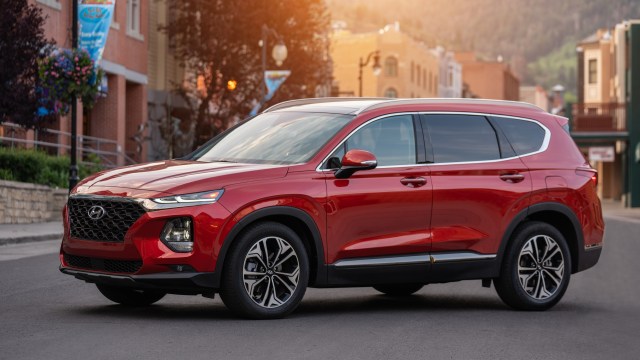 There must be more to identifying the best, most popular midsize SUVs than picking and ranking six models – even if they are rigorously tested.
That's what one website did in picking the 2019 Hyundai Santa Fe Ultimate 2.0T AWD as the best.
But if you're shopping for a midsize SUV you may want to consider more than Cars.com's six choices, which also included (2) Honda Passport Elite AWD, (3) Ford Edge Titanium AWD, (4) Nissan Murano Platinum AWD, (5) Chevrolet Blazer Premier AWD and (6) Jeep Grand Cherokee Limited X 4×4.
The Subaru Outback "wasn't available at the time of testing" because it was being redesigned for 2020, according to the website.
The winner was determined by scoring 17 separate categories, including front and backseat comfort and amenities, interior quality, cargo space and provisions, powertrain, child-safety seat fitment, safety and driver-assistance features, ride quality, handling, braking and value, according to the website.
Is something missing?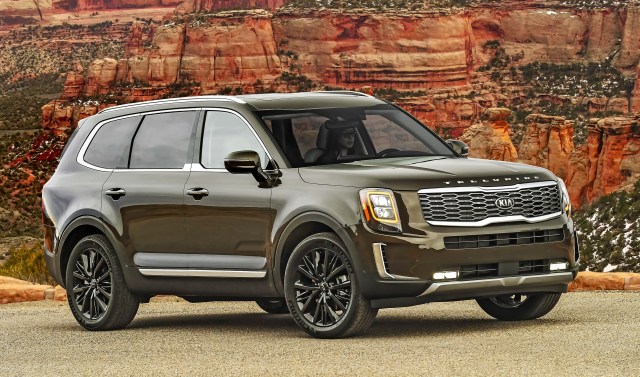 Look at other possible choices and you might wonder why not the Kia Telluride, Mazda CX-9, Toyota Highlander and Volkswagen Atlas, which were ranked as the top four midsize SUVs by U.S. News & World Report, and which are similarly priced. This website rated the Hyundai Santa Fe tied for fifth with the Subaru Ascent, Kia Sorento, Honda Passport and Chevrolet Traverse.
Another list, compiled by Consumer Reports, lists the Subaru Ascent at No. 1, followed by the Kia Telluride, Toyota Highlander, Hyundai Santa Fe XL and Hyundai Santa Fe. The remainder of CR's Top 10 was the Ford Edge, Kia Sorento, Mazda CX-9, Nissan Murano and Honda Pilot.
Most popular vs. best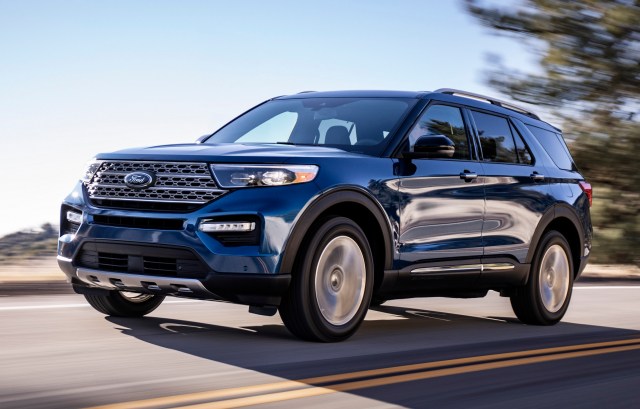 So, based on these lists of the best midsized SUVs available right now, you might expect many to make J.D. Power's list of the most-popular SUVs. Well, not so fast, bucko.
That compilation is headed by the Ford Explorer, which made none of the others lists, although it was followed by the Toyota Highlander and Jeep Grand Cherokee, which did. The rest of the Top 10, which was based on 2018 calendar year sales, comprised the Subaru Outback, Honda Pilot, Toyota 4Runner, Ford Edge, Kia Sorento, Dodge Journey and the Hyundai Santa Fe.
The point is, there are a few midsize SUVs you might want to consider before you buy your next vehicle. That doesn't mean the list we started with is wrong, just that it's incomplete.