Americans love their cars.
And they love their dogs.
Put them together and you have something irresistible.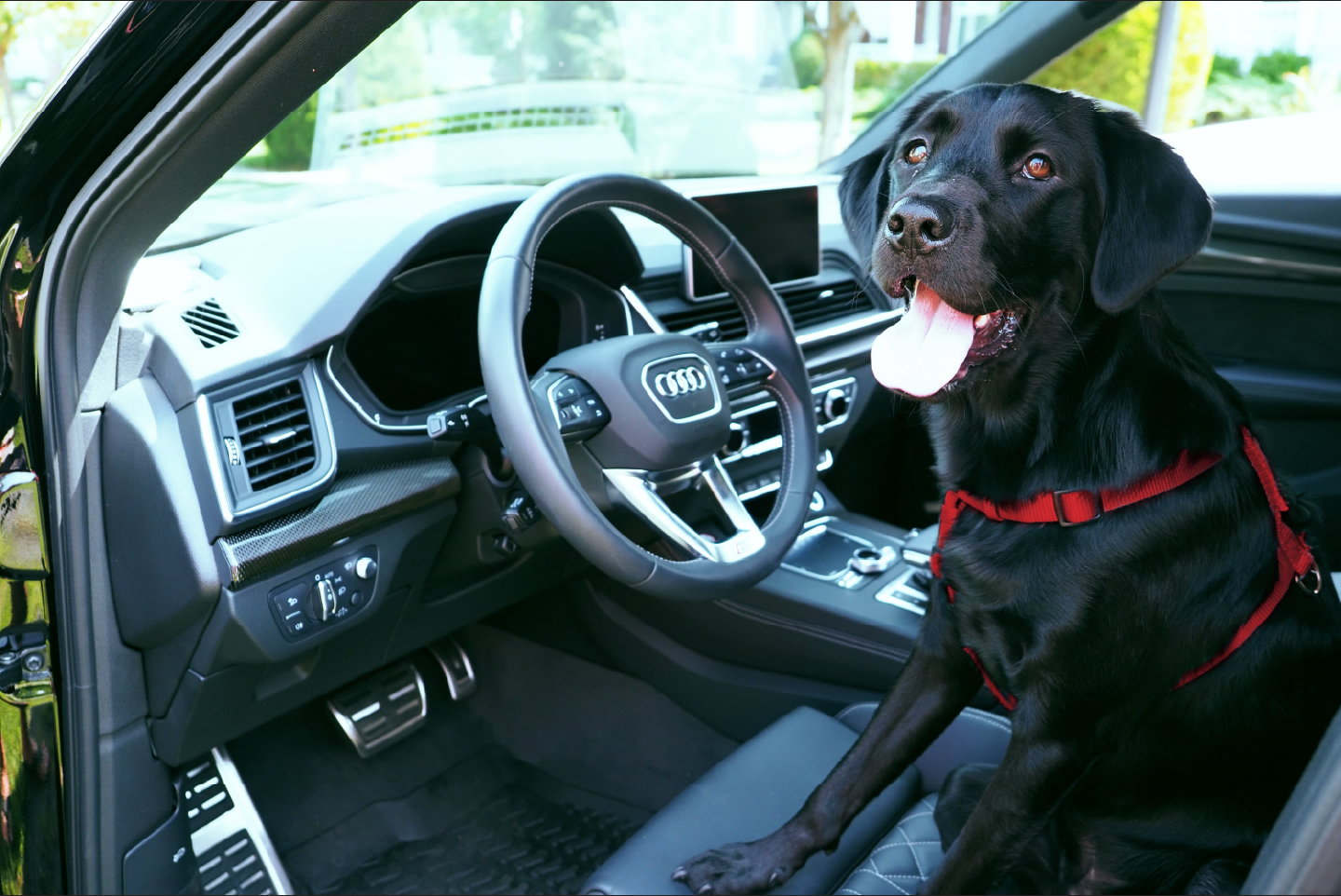 Recognizing that, Autotrader online marketplace has named its 10 Best Cars for Dog Lovers of 2020 and identified six features that set them apart.
"Trips around town or to local destinations have become an important part of our lives these last few months, and, for many people, that means bringing along their pets as they hit the road," said Brian Moody of Autotrader in announcing the 10 Best Cars for Dog Lovers. "To help new-car buyers that are traveling with four-legged friends, we've carefully curated a list of the best cars that offer great comfort and safety features while also making the lives of pet parents just a little easier."
But these vehicles are designed around those needs, said Autotrader, listed here in alphabetical order:
Audi Q5
Chrysler Pacifica
Honda Fit
Hyundai Kona
Kia Soul
Jeep® Wrangler
Subaru Outback
Tesla Model Y
Toyota Sienna (2021)
Volvo V60
Among the 2020 vehicles, The Chrysler Pacifica, Honda Fit, Jeep® Wrangler and Volvo V60 were repeat selections from the 2019 list of Autotrader's 10 Best Cars for Dog Lovers.
As you might expect, the winners were excited to make the list.
"We're committed to not only improving the lives of pets, but also to creating vehicles that keep our furry friends safe and comfortable on all of their adventures," Alan Bethke, senior vice president of Subaru of America, said of the Outback's selection to the 2020 list.
"As more Americans take to the roads for family time this summer and fall, it's important that the entire family is safe – pets included," said Scott Margason of Hyundai Motor North America.
And the six features that separate the 10 Best Cars for Dog Lovers?
Leather seats, because they are easier to clean and are a bit more durable, although cloth seats are less slippery during cornering or braking and stay cooler in the summer and warmer in the winter. Autotrader was clear, however, that "we do not recommend suede seats."
Tinted windows, because they help reduce heat and UV penetration inside your car, although that doesn't mean it is safe to leave a dog in a parked car.
Level cargo floor, which makes it easier for your dog to get in and out of the vehicle and makes carrying a dog crate or a large dog bed a bit easier. "For vehicles with small cargo areas, a second-row seat that can fold flat is the ideal solution," according to Autotrader.
Low cargo area, which is easier for small dogs to enter and exit and is easier on the joints of older dogs. It's "the main reason there aren't any large, truck-based SUVs or pickups on our list," said Autotrader.
Rear air vents to keep fresh, cool air circulating around your dog, especially in larger vehicles.
Cargo area tie-downs to secure crates, attach harnesses and holding wire or mesh barriers in place.
"Not all vehicles are designed around your dog's needs," wrote Moody. "With the idea of making the in-car experience, however long or short, as enjoyable for your pet as it is for you, [we selected] the best cars with a few features we think every dog-friendly car should have."
For more information on the 2020 list, visit the 10 Best Cars for Dog Lovers at Autotrader.com.
And if you're planning to finance the purchase of one of the 10 Best Cars for Dog Lovers, please ask your nearest dealership about Santander Consumer USA's ability to finance customers at all credit levels. You also can look for current offers on Fiat Chrysler Automobile products such as Pacifica and Wrangler.