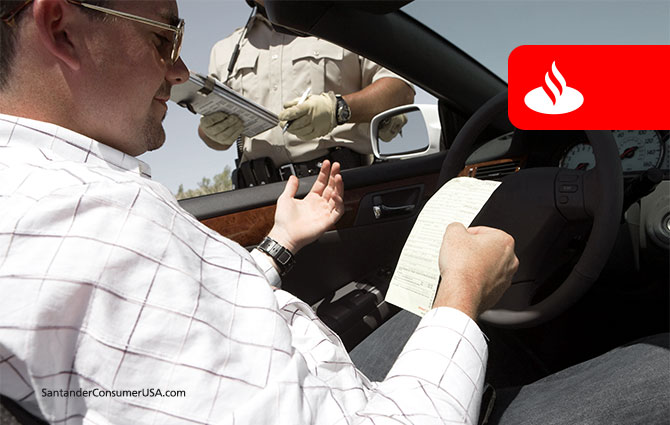 Do vehicles themselves attract tickets?
Or is it the drivers who are drawn to certain vehicles that are at fault?
"It's the driver that gets tickets, not the car," said Penny Gusner of Insurance.com. "But it is interesting to see what vehicle makes and models attract drivers who are prone to traffic violations."
Whatever the answer to the questions, the car you drive apparently says a lot about the chances you'll receive a speeding ticket, according to Insurance.com, which reviewed two years of claims and traffic violation data on 331 models and more than 323,000 recent customers.
The insurance-shopping website identifies the 20 most-ticketed vehicles, based on the percentage of ticketed drivers during the survey period, and the 10 vehicles least-likely to be ticketed – and enables car owners to see where their vehicle ranks among the 331 models identified.
MOST-TICKETED VEHICLES
Atop the standings of cars that get the most tickets was the Lexus ES 300 with a whopping one-third (33.4 percent) of drivers ticketed, more than 10 times the rate of the least-ticketed Buick Encore (3.2 percent). Lexus drivers were followed closely by drivers of the Nissan 350Z (32.5 percent), Dodge Charger SE/SXT (32.1 percent), Volkswagen Jetta GL (31.4 percent) and Chevrolet Monte Carlo LS/LT (30.8 percent), with five more vehicles over 30 percent rounding out the top 10.
"While the most frequently ticketed vehicles include a variety of economy and luxury cars, the cars with the lowest percentage of tickets are generally more expensive vehicles," said the Insurance.com report.
Vehicles 6-10 were the Mazda 3S, Volkswagen GTI, Dodge Stratus SXT, Acura 3.0s and Toyota Tacoma. Drivers of vehicles 11-20 on the Insurance.com list received tickets at a rate ranging from 29.9 percent to 28.6 percent, almost nine times the rate of Encore drivers.
More details on the vehicles in the top 10 are available at the Insurance.com website.
LEAST-TICKETED VEHICLES
Besides the Buick Encore, the Insurance.com bottom 10 – or least ticketed – models and their ticket rate are Lexus IS350 (3.4 percent), Acura ILX (5.6 percent), Cadillac ATS (6.2 percent), Chevrolet Express (7.7 percent), Cadillac Escalade (8.1 percent), GMC Savana (8.8 percent), Audi A3 2 Series (9.2 percent), BMW 320I (9.9 percent) and the Land Rover Range Rover (10.9 percent).
"It is notable that cars on the most-tickets list also appear to have an above-average number of insurance claims," said Gusner, with 23 percent of surveyed drivers at the top of the ticket list filing an insurance claim during the survey period, while only 19 percent of all other drivers filed claims.
Insurance companies often pay more attention to claims than to tickets when setting rates, the website said, so models with high claim rates can result in higher premiums for everyone with those vehicles. Traffic violations drive up individual coverage costs for the ticketed driver.
In any case, this is not a list on which you want to come out on top.