The world will get its first look at the Tesla Model 3 in about a month.
Though reports suggest that the big reveal will be less than satisfying – perhaps only photos or renderings – for those eagerly awaiting the launch of a more affordable Tesla vehicle than the Model S.
"Tesla has yet to officially 'announce' or show off one of its vehicles without either a concept or prototype vehicle on display, so we'll just have to wait and see what exactly we're getting at the end of next month when it comes to Tesla's Model 3," reported Jalopnik automotive blog.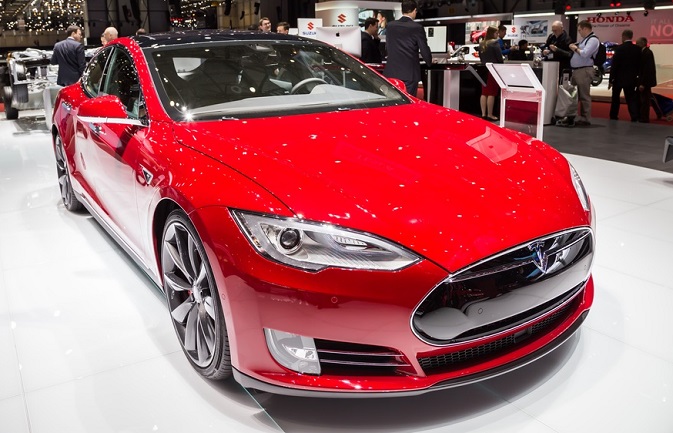 And the automaker "has been known to pull surprises out of its hat," suggested Green Car Reports.
The new model, which is expected to go into production in late 2017, also is expected to carry a price tag starting around $35,000 before incentives, or about half that of its older sibling. Those incentives range from $7,500 to more than $13,000, depending on the state.
The Model 3 is expected to have a range of at least 200 miles and performance comparable to the Model S but will not come with as many features upon release, according to Jalopnik. The new vehicle "will have more available upgrades and options as production progresses, which may be software updates available wirelessly, or trim levels available after initial release."
Pre-orders for the slightly smaller EV reportedly will begin immediately after the reveal.
"Whatever happens in March, however much or little is revealed, the Tesla Model 3 will continue to draw attention," predicted Green Car Reports online.
Tesla sold 50,580 Model S sedans in 2015, a new annual record, about 17,400 in the fourth quarter.
"Tesla seems well-positioned to set new delivery records across 2016," reported BGR news website. "Not only are electric vehicles gaining more acceptance across the mainstream, but the recently released Model X will undoubtedly help bolster overall sales once production begins to ramp up."
But it is the Model 3 that Tesla envisions taking the company to 500,000 in worldwide sales by 2020.
The Model 3 is "going to be probably the most profound car that we can make," said Elon Musk, Tesla founder and CEO. "It will be a very compelling car at an affordable price."