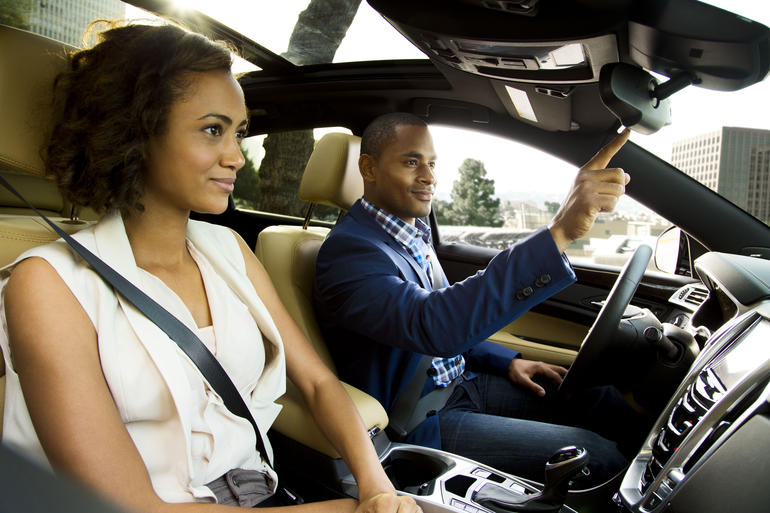 Self-driving cars and other vehicles may be several years away, at least, but there's still plenty of technology to go around.
Lane-change assist, autonomous parking, Wi-Fi hotspots, ever-more sophisticated infotainment and navigation systems, etc., all are finding their way into vehicles for 2015 and beyond.
"The on-board electronics, computer systems, sensors and software in today's vehicles make the automobile one of the more technologically sophisticated pieces of equipment consumers will ever own," said a recent report from the Center for Automotive Research (CAR). "Vehicles will continue to grow in complexity as energy, safety and on-board entertainment systems become more advanced."
But the automakers' race to new technologies isn't without speed bumps, suggests a recent survey.
"Multi-function, cross-linked infotainment systems and the associated in-car electronics are a growing reliability plague for many brands," according to Consumer Reports' annual auto reliability survey.
Here are the new, improving or improved technologies that are getting the most attention for 2015:
Driver-assist programs – These include lane-change assist, collision-avoidance and night-vision systems. Lane-change assist warns a driver who uses a car's turn signal when traffic is approaching from behind at high speed, while collision-avoidance warns drivers a crash is imminent or takes autonomous action.
Autonomous parking – Using cameras and sensors, some vehicles can squeeze themselves into a parallel or perpendicular parking space while the driver uses the transmission and foot pedals.
Wi-Fi hotspots – Several automakers, such as Audi, BMW and Chrysler, offer Internet access on some of their models, while General Motors plans to offer it on most of its 2015 vehicles.
Fuel-saving technology – This category includes Ford's start-stop technology – which shuts off the engine when the vehicle is stopped and restarts it when the brake is released – eight and nine-speed automatic transmissions, as well as continuously variable transmissions.
Smartphone integration platforms – Apple CarPlan and Android Auto not only connect to onboard infotainment systems but turn that system into an in-car version of the device.
Infotainment systems – This includes links to a user's mobile phone, connections for music devices, built-in navigation, vehicle climate controls and other apps – they're "hot" in new model cars and trucks, according to USA Today, but not all are reliable based on the survey by Consumer Reports.
It's a mind-boggling array of factors to consider when buying a vehicle, but don't expect it to get easier.
CAR's report compared the pace of change in automotive technology to smartphones that last two to three years and computers that are replaced after three to four years.
Exhilarating, yes. But also a little scary unless you are a millennial – or an electronics engineer.
See the Santander Consumer USA blog for more news on auto-, auto-finance and SCUSA-related topics.