The best new vehicles of 2016.
If you're shopping for one, this is a list you probably want to see.
Six are up for recognition by the "highly coveted" North American Car and Truck/Utility of the Year awards (NACTOY), which will be announced in January in Detroit, MI.
But only two 2016 models will win NACTOY trophies as the best in North America.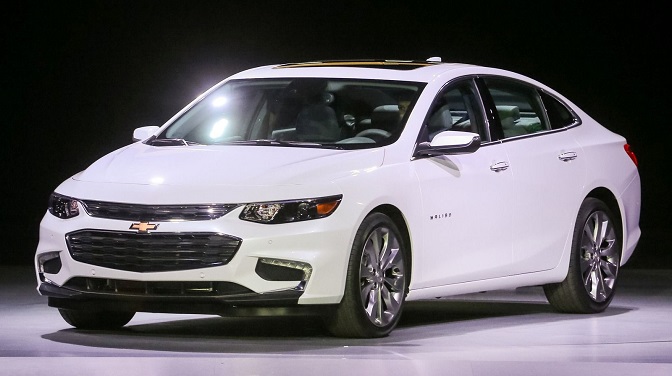 The three Car of the Year finalists are the Honda Civic, Chevrolet Malibu and Mazda MX-5 Miata, while the three Truck/Utility of the Year finalists are the Honda Pilot, Nissan Titan XD and Volvo XC90.
Other car nominees were the BMW 7-series, Cadillac CT6, Chevrolet Camaro, Chevrolet Volt, Kia Optima, Nissan Maxima and Toyota Prius. Other truck/utility nominees were the Ford Edge, Honda HR-V, Hyundai Tucson, Jeep Renegade, Kia Sorento, Lexus RX, Mazda CX-3, Tesla Model X and Toyota Tacoma.
To qualify, vehicles had to be "substantially changed" for 2016, said NACTOY.
There were two big surprises in the truck/utility category, according to The Detroit News:
"For only the second time in the awards' 23-year history, Detroit's Big Three automakers have been shut out of the truck category, which they have pioneered."
"The absence of a subcompact SUV, a red-hot segment birthed just in the last couple of years."
"Despite the popularity of compact crossover SUVs, it's interesting that the three finalists are more traditional trucks by definition," Matt DeLorenzo from Kelley Blue Book told The News.
In the car segment, Detroit's hopes rest squarely on the shoulders of the Malibu, one of three Chevys on the short-list of nominees, but the only vehicle representing an American automaker. It will have to beat out the Miata roadster, which one juror called "a terrific vehicle to drive," and the Civic, which The News said "had jurors raving about its renewed commitment to performance."
The finalists were selected by votes of an independent jury of 53 automotive journalists from the United States and Canada and came from a short list of 10 cars and 12 trucks or utility vehicles, which were chosen by ballot from more than 50 vehicles available in North America.
Winners will be announced Jan. 11 before the opening of the North American International Auto Show.