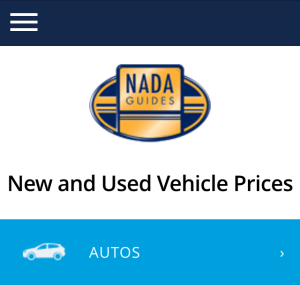 Researching and shopping online for a new or used car can be challenging – so many auto websites and so little time.
But identifying and using the right auto websites can help you. A lot.
The experience with websites such as Edmunds.com, AutoTrader.com and Kelley Blue Book is so important, in fact, that it can influence the likelihood that you'll reach out to a dealership afterward.
So, for the third straight year, J.D. Power, the marketing information services firm, conducted a study of third-party auto websites, ranking 16 of them on a 1,000-point customer-satisfaction scale based on information/content, appearance, navigation and response time.
They also give the auto websites Power Circle Ratings to make it a bit easier to interpret the results.
Of 16 auto websites evaluated by J.D. Power, the 11 that rated at three circles or above were:
Five circles (the equivalent of five stars): NADAguides (768 points) and Cars.com (763).
Four circles: The Car Connection (760 points), CarGurus (759), AutoTrader.com (758), Edmunds.com (757) and Autobytel (752).
Three circles: U.S. News Best Cars (750 points), Carsdirect.com (749), Kelley Blue Book (743) and MSN Autos (740) – the last two despite falling just below the industry average in the evaluation.
"When shopping online, a positive automotive third-party website experience can influence shoppers' inclination to reach out directly to a dealer to request information about the vehicle they are researching," said Arianne Walker, an automotive media and marketing executive at J.D. Power.
How big a difference can it make to have a five-circle experience compared to, say, a two-circle experience, the lowest rating among the 16 websites?
"Vehicle shoppers who are highly satisfied with their shopping experience on an automotive third-party website are 10 times more likely to request information from a dealership than those who have a poor shopping experience," according to the J.D. Power study.
Other key findings of the study are:
Overall, 79 percent of shoppers are looking for vehicle price when searching inventory, with used-vehicle shoppers (84 percent) more interested in price compared to new-vehicle shoppers (75 percent).
The majority of vehicle shoppers (67 percent) prefer to be contacted by a dealership through email, followed by phone (18 percent) and mail (5 percent).
Millennials, or Gen Y, shoppers (born 1977-1994) are more willing to share personal information than Baby Boomers (1946-1964) when submitting a quote request to a dealership.
The type of personal information vehicle shoppers are least willing to share with dealerships include credit score, household income range, birth date and mobile phone number.
The website study was based on evaluations from more than 5,000 new- and used-vehicle shoppers who indicated they would be in the market for a vehicle within the next 24 months.