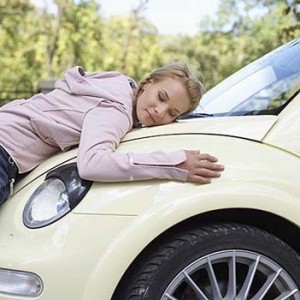 New cars, trucks and SUVs get a lot of attention.
It's no wonder: Automakers are expected to sell about 17 million of them this year. And, let's face it, who among us can't imagine cruising down the road in a shiny new vehicle.
For millions of Americans, though, a good used, or pre-owned, vehicle is a more likely purchase. In fact, used vehicles are expected to outsell new vehicles by more than 2 to 1 this year at 38.5 million. Purchasing a used vehicle can make financial sense when they cost, on average, about half of a new one.
But that still leaves the question of which pre-owned vehicles to consider when you go shopping.
One of the better online sources for researching used cars is U.S. News & World Report's Best Cars, which presents highest-rated vehicles at several price points in 23 categories.
Looking for a small used car under $10,000 in your geographic area? Not a problem.
Best Cars ranks 39 vehicles in a sample ZIP code, ranging from the 2009 Scion tC at No. 1 to a 2010 Chevrolet Cobalt at No. 19 and a 2011 Chevrolet Aveo at No. 39. In between, brands including Toyota, Nissan, Hyundai, Volkswagen, Suzuki, Smart, Kia, Ford, Dodge, Mitsubishi and Pontiac.
How about a luxury hybrid car under $30,000? Best Cars offers 10 possibilities in our sample ZIP code.
And there are nine other car categories from mainstream to luxury and sports cars to wagons.
Best Cars also offers recommendations in truck (2 categories), SUV (7), van (1) and hybrid (3) groupings.
"Two- and three-year-old used vehicles are often the best values," according to ConsumerReports.org, in an article Why buy a used car? Finding the right balance between value and risk.
"Not only is the price lower than a comparable new car's, but continuing ownership expenses such as collision insurance and taxes are lower, and a two- or three-year-old used vehicle has already taken its biggest depreciation hit. … Buying used is a way to get a nicer car than you'd be able to afford new."
But that also means doing your homework at sites such as Best Car before you visit a dealership.
Then, when you're ready to purchase that new or used car, truck or SUV, make sure you check out Santander Consumer USA, which provides indirect financing through 14,000 dealerships nationwide – ask for us among your financing options – or through Chrysler Capital purchase or lease programs or through SCUSA's direct-to- consumer RoadLoans program.