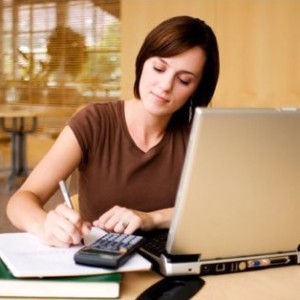 You're ready to test drive the vehicles at the top of your shopping list.
You can almost hear the revving engines of our favorite four new vehicles identified in steps 1-4 – the Hyundai Elantra, Honda Civic, Subaru Impreza and Mazda Mazda3.
But before you head out to the dealerships, there's one more step in the process to ensure you get the right vehicle at the right price – that is, having an idea of what that right price actually is.
For my money, Kelley Blue Book's Fair Purchase Price calculation at www.kbb.com helps.
KBB starts with the question, "What should I pay for a new car?" and then takes us step by step through the process of identifying that vehicle, including possible option packages. Once identified, KBB provides the manufacturer's suggested retail price (MSRP), invoice cost and a Fair Market Range in your area.
For the Hyundai Elantra, one of our top-two picks, KBB gives an MSRP or $18,010, which we know is in our price range of $14,600 to $21,500, a dealer invoice cost of $17,497, and a Fair Market Range of $16,730 to $17,153. Within that range, KBB pinpoints a Fair Purchase Price of $16,942. That's actually not too far off from our Edmunds.com price of $17,312, so, again, our research is tracking well.
Now you have a specific price for negotiations with the dealer and the backup needed to make it stick. At least you can go to the dealer feeling confident about your choices and about how much you'll pay.
Following are our other favorites with the MSRP, invoice, Fair Market Ranges and Fair Purchase Prices:
Honda Civic – $19,180 MSRP, $17,890 invoice, $17,172 to $17,806 range, $17,432 fair price.
Subaru Impreza – $18,690 MSRP, $17,899 invoice, $17,360 to $17,821 range, $17,591 fair price.
Mazda Mazda3 – $17,740 MSRP, $17,259 invoice, $16,604 to $17,011 range, $16,808 fair price.
Based on the Fair Purchase Price, our choices from low to high are Mazda3, Elantra, Civic and Impreza. Again, all four vehicles are in the same ballpark, so we should be feeling good about our list.
Of course, there are other details which make a difference in our final choice, including that test drive.
For help on taking a test drive, I would go to kbb.com's article "Get the most out of your test drive," which includes criteria such as exterior looks and color, body construction, ride comfort, interior space, electronics, driving noise, power/acceleration, braking and handling.
But that's a blog post for another time.
For more on how to shop for a new car (or used) from among the hundreds of available models, visit the Santander Consumer USA blog for parts 1-4 of this series.
Visit the Santander blog regularly for more news on auto-, auto-finance and SCUSA-related topics.