Self-driving vehicles no longer are science fiction.
That doesn't necessarily mean you'll spot one on a road near you just yet. But it does mean some vehicles could have self-driving, or autonomous-driving, features as soon as 2016.
Audi and Cadillac, the General Motors luxury brand, seem to have among the most ambitious timelines.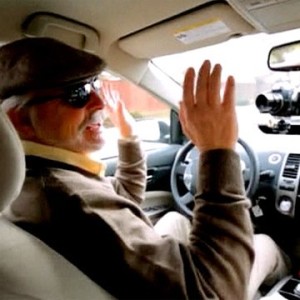 "Audi's CFO Axel Strotbeck detailed a system that would enable a car to follow at a safe distance from the one ahead, automatically accelerating and braking and capable of autonomously adjusting steering to maintain the line, too … coming 'very soon'," reported ctvnews.com.
Indeed, Audi was officially the first automaker to receive a permit from California to test self-driving cars on public roads followed closely by Mercedes-Benz and Google Inc.
GM expects to start selling cars that "can drive partially in an auto-pilot mode – and can exchange speed and safety data with similarly equipped vehicles – by 2017," the Los Angeles Times reports. "The first features, part of a package to be called 'Super Cruise,' are expected to show up in high end 2017 Cadillac vehicles … but over time will move into GM's other brands."
That's also the year Google, which has been testing autonomous-vehicle technology for several years, has said it would have an "integrated system" ready to market, although the company isn't expected to manufacture cars but license the software and systems.
Other carmakers such as Nissan, Mercedes-Benz, Toyota and Ford also are working on self-driving vehicles that may be on the road by 2020. (Several automakers – Mercedes, Acura, Infiniti and Subaru – already have started to introduce self-piloting technology similar to GM's.)
As many as 230,000 new autonomous vehicles a year could hit the roads around the world by 2025, swelling to 11.8 million a decade later, according to a study released by IHS Automotive. ABI Research predicts shipments will grow from 1.1 million in 2024 to 42 million in 2035 and projecting an "installed base" of 176 million driverless vehicles, according to ctvnews.com. Navigant Research is boldest of all in predicting that as many as 95 million self-driving cars could be sold annually by 2035.
That's a lot of vehicles zipping around our roadways with minds of their own.
But compared to having a driver behind the wheel, Tesla CEO Elon Musk thinks autonomous driving will be safer for riders and pedestrians by a "factor of 10," according to the Wall Street Journal.
"It's kind of scary," Musk joked. "What's going to become of us humans."
See the Santander Consumer USA blog for more news on auto-, auto-finance and SCUSA-related topics.