It sounds like such a great idea.
Compile used-car listings from multiple websites to give shoppers all the options – everything they need to identify their next vehicle – in one online location.
One so-called "aggregator," autolist, even likens itself to Kayak, the search engine that scans other websites and compiles travel information in one place, because it combines "millions of vehicles from hundreds of sources … to provide our users with the best car-buying experience anywhere."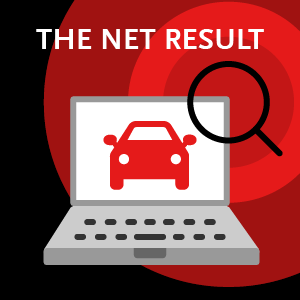 The other site we found, autoTempest, boasts that it "brings together used car listings from around the Web to give you the most comprehensive collection of used-car listings available."
We took a closer look to determine whether these aggregators did any better than Automotive.com, Autotrader.com, iSeeCars.com, Cars.com, CarGurus.com in identifying used vehicles for sale, using our test-case Toyota Corolla and Toyota Highlander and searching within 50 miles of a suburban ZIP code.
RELATED
Where to look for used vehicles online before visiting a dealer (Part 1)
Are you shopping for your next used vehicle at the right website? (Part 2)
Where NOT to bother looking for private-seller used vehicles (Part 3)
The results? Probably not what you would hope if you were, indeed, seeking a one-stop shop.
Autolist identified 28 Corollas and 40 Highlanders from model year 2012, a total of 68 vehicles, which would not make the top five search sites we identified in part two of our series (and listed above).
AutoTempest, returned 17 Corollas and 31 Highlanders from the same model year, a total of 48, which would put it almost smack in the middle or our middling group of eight sites – Edmunds.com, UsedCars.com, CarsDirect, Cars by Overstock.com, TrueCar, Kelley Blue Book, Yahoo Autos and eBay Motors. And considerably behind the autolist results when we looked Sept. 9.
The autolist homepage shows what appears to be an impressive roster of used-vehicle websites from which it draws vehicle listings, including Edmunds.com, autobytel, CarsDirect and eBay, while autoTempest lists CraigsList, Autotrader, eBay and Cars.com "private sellers" as sources. But the proof is in the pudding, or, in this case, the number of vehicles identified in our survey. And the aggregators appear to be nothing special if you're shopping online for a used vehicle.
So, while aggregation still sounds like a great idea for the used-vehicle shopper, nothing we found suggests it isn't already being done about as well as necessary by the top websites in our survey.
Our next installment: searching for your next car on a dealership website.