It's a curious thing.
The two most-popular electric cars searched online are NOT the most-popular in sales.
In online searches state-by-state, the BMW i8 would appear to be the most popular electric vehicle as the No. 1 researched EV in 19 states, based on research by Amigo Energy of Houston, TX.
However, the i8 was only the 35th in sales of 42 models, with 356 sold the first seven months of 2018, according to InsideEV, which compiled the statistics. The price of the i8 – MSRP from $147,500 – suggests the online searches are out of curiosity, not an intention to purchase. Those searches for the i8 were concentrated in the South, South Central, Ohio Valley and Northeast.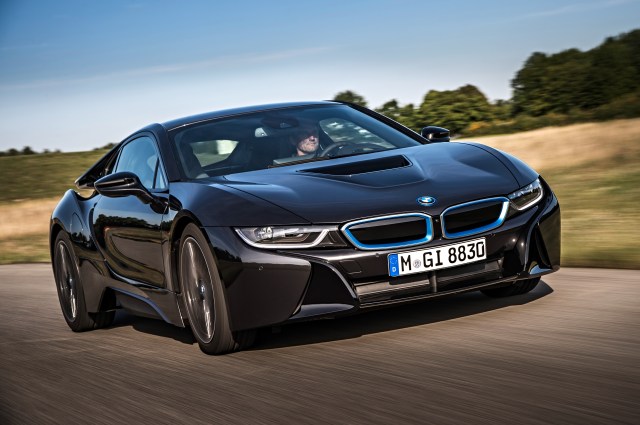 "It's not the most likely purchase for most Googlers, but the [BMW i8] is somehow getting on their radar and inspiring them to search nonetheless," reported Clean Technica, which tracks the EV market.
Second on the list of the most-popular electric cars searched online was the Tesla Model S (MSRP $74,500), which was the top research target in 11 states scattered from coast to coast, Amigo reported. Combined with the company's Model X (MSRP $79,500), the Tesla brand comes in No. 2 with 17 states.
However, Tesla dominates actual EV sales with its three models all in the top four so far this year.
Led by the Model 3 with 38,082 units delivered through July, Tesla topped the charts with 61,000 sold, or nearly 40 percent of total EV sales, according to InsideEVs tabulation. Overall EV sales this year are nearly 154,000, about 50,000 higher than the first seven months of 2017, InsideEV reported.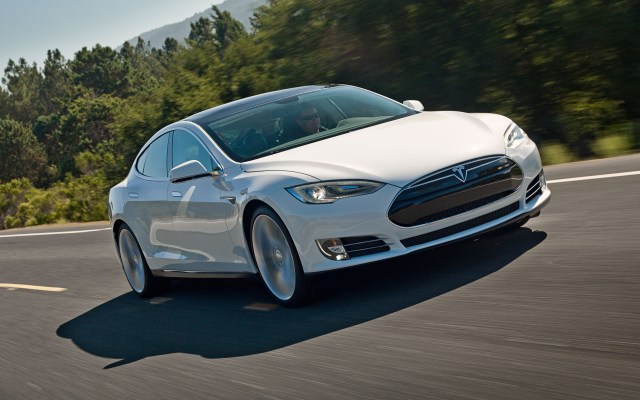 Even Clean Technica is baffled by the discrepancy between lack of Model 3 searches and their sales. Perhaps it's just because buyers gravitate to the least expensive Tesla option (MSRP from $49,000) without Googling it after researching the other more-expensive models.
Getting past the pricey electrics, Amigo found that the Chevy Bolt, Kia Soul EV, Mitsubishi i-MiEV, Ford Fusion and Nissan LEAF combined were the top-researched vehicles in 15 states. But, again, most-researched didn't translate directly to sales, although the Bolt, LEAF and Fusion Energi all rank among the top 10 EVs so far this year, while the Soul is No. 24 and the i-MiEV no longer sold in the U.S. The four EVs that are sold in the U.S. accounted for around 22,500 in sales through July.
So, which EVs that did not show up first in any of the 50 states but are strong in year-to-date sales?
Those would be the Toyota Prius Prime at No. 2, Chevrolet Volt, No. 5, and Honda Clarity PHEV, No. 7, which combined have about 33,500 in sales year to date.
EVs state by state*
Here are the eight vehicles that lead in online searches in at least one state:
BMW i8 (19) – AL, AR, CT, DC, FL, GA, IN, LA, MA, MS, NC, NJ, NV, OH, OK, PA, RI, SC, TN
Tesla Model S (11) – CA, DE, KY, MD, MN, MO, MT, NE, TX, VA, WI
Chevrolet Bolt (9) – ID, ME, MI, NM, SD, VT, WV, WY
Tesla Model X (6) – AK, AZ, CO, IA, ND, UT
Kia Soul EV (2) – OR, WA
Mitsubishi i-MiEV (2) – IL, NY
Ford Fusion Energi (1) – KS
* Provided by Amigo Energy
EVs by total sales**
And here are the top 10 EVs based on sales through July 2018:
Tesla Model 3 (38,082)
Toyota Prius Prime (16,239)
Tesla Model S (12,020)
Tesla Model X (10,850)
Chevrolet Volt (9,289)
Chevrolet Bolt EV (9,033)
Honda Clarity PHEV (8,109)
Nissan LEAF (7,808)
Ford Fusion Energi (4,824)
BMW 530e (4,051)
** Data provided by InsideEVs
What conclusion can we reach from all of this information?
Possibly that Americans interested in purchasing an electric vehicle are inspired by the most-expensive models, such as the BMW i8 and Tesla Models X and S, but ultimately settle on more economical alternatives for everyday use, such as the Model 3 and Prius Prime.
"It's all a bit of fuel for thought, perhaps an insight into the kind of cars we'll be seeing more and more on the street," suggests Clean Technica. "Or perhaps just fun Googling."