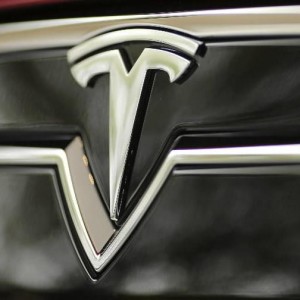 More than three-dozen different vehicle models earned recognition with segment awards in Strategic Vision's 2014 Total Quality Index survey of 38,361 owners.
The survey identifies 28 segments ranging from micro car to heavy-duty pickup and luxury SUV, but 37 separate models were recognized because of virtual ties in some segments.
Scored on a 1,000-point scale, the segment winner results ranged from 957 points for the Mercedes SL-Class (premium convertible/roadster) to 845 points for the Honda Ridgeline (standard pickup).
Overall, Strategic Vision identified the Tesla Model S as the "Best Model in Total Quality," although it provided no point total for the car. Audi and Jaguar shared leadership as "Best Luxury Brands," and Kia was identified as one of the "Best Brands," with the highest Total Quality score of non-luxury brands.
"All I can say to manufacturers is prepare to listen carefully to what car buyers are saying through these scores, be nimble and include true innovation that is bold and smart," said Christopher Chaney, Strategic Vision senior vice president, upon release of the study results. "Tesla built a vehicle that generated love in attributes that were most important to segment buyers. Tesla isn't an electric vehicle that just has good features, but instead it's a luxurious sports sedan that has true innovation, as well as a rocket-like speed and drive feeling, that just happens to be an electric vehicle."
"Very few people are looking for an overpriced electric breadbox/toaster with nothing cool," he said.
Audi's unique exterior styling and interior appointments helped it produce segment winners A5 Coupe (premium coupe), Q5 (near-luxury utility) and Q7 (luxury CUV). While Jaguar did not have a segment leader, it had several models ranked very high and, likewise, gave customers something uniquely appealing, according to Strategic Vision's analysis of the survey results.
The Kia brand has come on strong with segment winners Soul (small multi-function car) and Optima (mid-size car), with what Strategic Vision called "models strong in youthful, cool styling cues and that not only make a strong statement but offer a solid foundation of quality."
(Continue reading for more details)
Twenty-two different brands were represented in the segment awards, with Chrysler leading the way capturing five segment winners, followed by Ford and General Motors with three each. The results varied from recent J.D. Power rankings which showed General Motors and Hyundai at the head of the class, with six and five segment winners, respectively, out of 23 segments.
The most competitive segments, with virtual three-way ties, were full-size pickups Ford F-150 (892 points), Toyota Tundra (891) and GMC Sierra 1500 (890), and heavy duty pickups Ford F-250/350 (868), Chevrolet Silverado 2500/3500 (867) and Ram 2500/3500 (866). Sixteen segment winners scored more than 900 points on the 1,000-point Strategic Vision scale.
The survey asked vehicle owners to express their views on a scale that "captures values and emotions" – love it, delightful, excellent, satisfactory, unsatisfactory, a failure and hate it.
For more details on the survey and segment winners, see the Strategic Vision press release.