Mainstream vehicles are getting more appealing.
At least that's what J.D. Power's 2017 Automotive Performance, Execution and Layout Study (APEAL) purports to show.
The rise is due to rapid improvements in vehicle technology and safety features, making them more comparable to premium products, according to the study.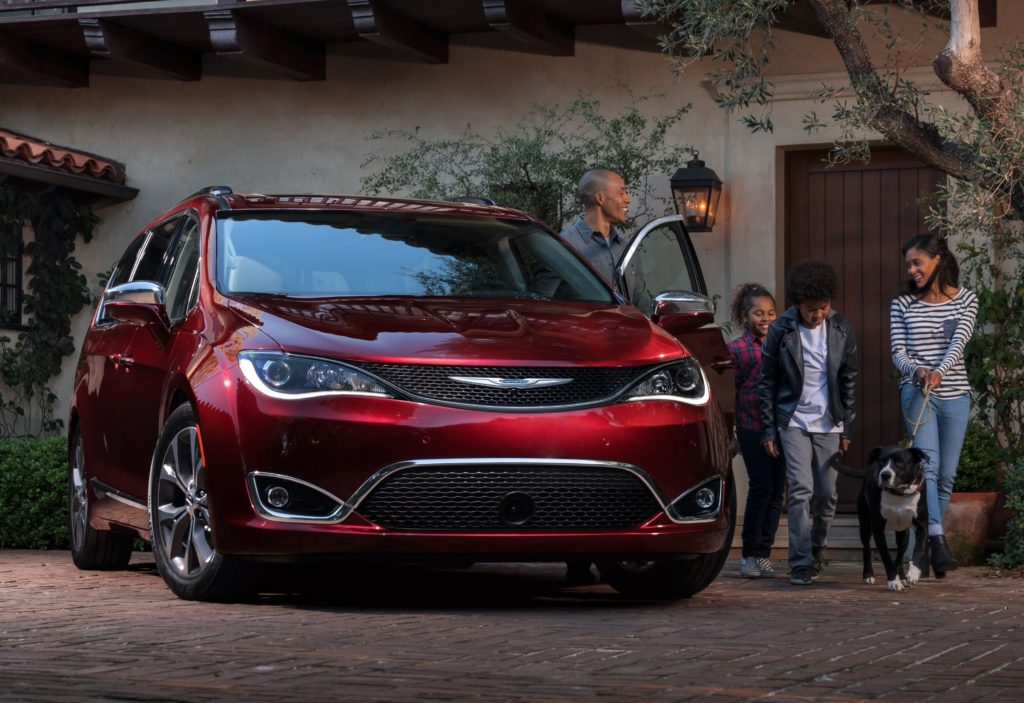 This year's index showed that 32 brands averaged 810 points on a 1,000-point scale with 19 of 32 making positive gains in their performance, compared with 2016, said the report from J.D. Power (JDP). Mainstream brands averaged 804 points and premium brands averaged 845.
However, that 41-point difference is nine points less than it was in last year's study, JDP said.
'Better and better'
"Many automakers are getting better and better at giving consumers what they want in a vehicle," said Dave Sargent, vice president of the well-known data research company.
"The industry is doing a very good job of creating vehicles customers like across every segment, and the APEAL study identifies why this is. One clear reason is that non-premium vehicles are increasingly offering technology and safety features found in premium vehicles."
Top mainstream brands
Seven mainstream brands – MINI (838), Honda (820), Ford (819), Chrysler (815), Ram (815), Nissan (811) and Chevrolet (810) – scored at or above the industry average. And five more brands – Volkswagen (809), GMC (808), Kia (808), Buick (805) and Subaru (805) all scored above the mainstream average. Seven non-premium brands scored below the segment average in the study.
Top premium brands
Among premium brands, Porsche (884), Genesis (869), BMW (855), Audi (854), Mercedes-Benz (851) and Lincoln (849) all scored above the premium average, the JDP study reported. Another seven premium brands – Cadillac (843), Lexus (842), Jaguar (838), Land Rover (837), Volvo (836), Infiniti (832) and Acura (812) – scored above the overall industry average. Despite the APEAL gains by non-premium brands, 12 of the top 13 still were premium brands, the study showed.
Model-level winners
At the model level, Volkswagen AG came up big on the strength of its premium Audi and Porsche brands, despite finishing just under industry average overall. The six VW winners were Audi A3, Audi A4, Audi A7, Porsche 911, Porsche Cayenne and Porsche Macan.
Brands that won multiple awards, along with their winning models, were:
BMW AG (4) – BMW 2 Series, BMW X1, MINI Clubman and MINI Cooper
Ford Motor Co. (3) – Ford F-150, Ford Super Duty and Lincoln Continental
General Motors Co. (3) – Cadillac Escalade, Chevrolet Bolt and Chevrolet Tahoe
Hyundai Motor Co. (3) – Kia Cadenza, Kia Niro and Kia Soul
Fiat Chrysler Automobiles (2) – Chrysler Pacifica and Dodge Challenger
Honda Motor Co. (2) – Honda CR-V and Honda Ridgeline
Nissan Motor Co. (2) – Nissan Altima and Nissan Murano
Based on responses from almost 70,000 purchasers and lessees of new 2017 model-year vehicles after 90 days of ownership, the APEAL study measures owners' emotional attachment and level of excitement across 77 attributes, ranging from "the power they feel when they step on the gas to the sense of comfort and luxury they feel when climbing into the driver's seat," said JDP.
The latest results of the survey reflect the vehicle-manufacturing equivalent of walking a tightrope.
"Manufacturers are making ever-higher quality vehicles," Sargent said, "but this is not coming at the expense of performance, styling, utility or features."
Visit the J.D. Power website for more details of the 2017 APEAL study.