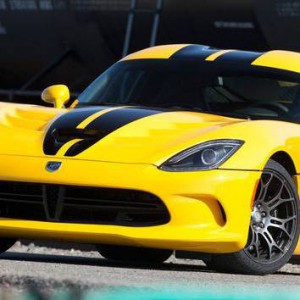 Walking onto the floor of the Dallas Convention Center for the 2013 edition of the DFW Auto Show might be enough to glaze the eyes of even the most enthusiastic autophile.
With about 700 cars, trucks, SUVs and crossovers in the show, it's hard to know where to start looking.
Well, Terry Box, auto writer for The Dallas Morning News,  offers some helpful guidance on an event that "looks to be extra good this year," with the slide show about "10 must-see cars at the DFW Auto Show" at GuideLive.com. The auto show runs through Sunday.
Here are the highlights, summarizing Box:
Chrysler SRT Viper, "revived after Chrysler's bankruptcy … looks to be back better than ever."
Chevrolet SS – '90s Impala SS updated to the 21st century, "a stylish celebration of large, big-engine sedans."
Chevy Silverado and GMC Sierra pickups – "what they lack in styling, they compensate for with new V-6 and V-8 engines."
Mazda6, a midsize sedan that has "morphed into a polished, boldly styled" vehicle.
Ford F-150 Atlas concept, a pickup that "ignores the industry-wide move to make all vehicles smaller and more boring."
Jaguar F-type, "a sweet, nicely styled roadster."
Buick Encore crossover "will make you forget all those nasty things you said about econoboxes."
McLaren MP-4 12C, "an exotic mid-engine super car that looks even more spectacular in person than in photos."
Subaru Forester (restyled), "offers all of Subaru's … goodness in a better-looking package."
Acura MDX concept, "almost surely (Acura's) next MDX."
You'll have to track them down yourself in the convention center – an auto treasure hunt – but that should be almost as entertaining as seeing the cars themselves.